Volcker Alliance Statement on Public Service Recognition Week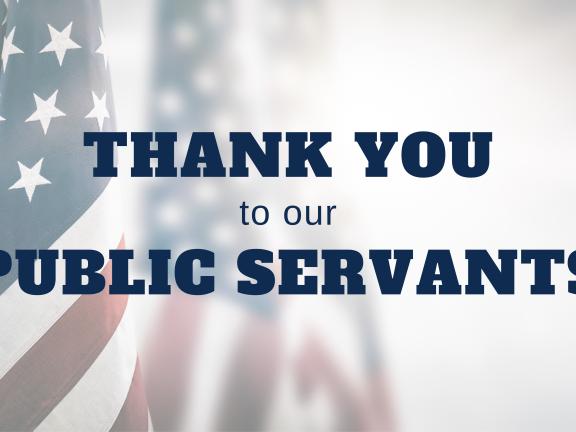 This week is Public Service Recognition Week, an annual celebration of the men and women who serve our country as federal, state, and local government employees.
This particular Public Service Recognition Week is unlike any other since its inaugural celebration in May 1985. We are in the midst of an unprecedented national and global crisis. The importance of the work of our public servants has never been more clear. Each day, first responders, healthcare workers, teachers, governors, mayors, budget officials, scientists, sanitation workers, and many other public servants are working tirelessly to meet the needs of the American public. They will be instrumental in leading our nation through to the other side of this crisis. The team at the Volcker Alliance extends our heartfelt and sincere gratitude to all public servants.
Crises change lives. We hope that one of the silver linings of this extraordinarily challenging moment in human history is that it may serve to inspire more of the talented, energetic young people of our nation to consider a career in public service. In an epoch of uncertainty and challenge, public service presents a unique and compelling path to contribute meaningfully to the lives of others. Earlier this month, the Volcker Alliance announced the publication and release of a new book entitled Public Service and Good Governance for the Twenty-First Century. The book is a collection of essays by leading thinkers on effective government. We believe that the topic is timely and hope the book will serve as a resource for the next generation of public servants as they strive to ensure that our government can be effective in the face of future challenges.
This week, we also remember the extraordinary public service legacy of our founder, Paul A. Volcker. Mr. Volcker's legacy of excellence in public service and unwavering dedication to the public good inspires the work of the Volcker Alliance every day. It is a fitting tribute to him that this week, the Partnership for Public Service announced the six finalists for the 2020 Paul A. Volcker Career Achievement Award, supported by Ray and Barbara Dalio. Finalists for the award were nominated based on their demonstrated leadership, the significance and impact of their accomplishments, and the excellence they have exemplified over a career of at least twenty years in federal government. Congratulations to Cecilia M. Coates, Anthony S. Fauci, Claire L. Parkinson, Ira Pastan, Jon Michael Seward, and Elizabeth J. Warner on their nomination for this prestigious award!
This Public Service Recognition Week especially, let us take a moment to pause and recognize the hard work, sacrifices, and enormous accomplishments of the public servants who work towards the safety and wellbeing of their fellow citizens every day. We owe them a great deal. On behalf of myself and the Volcker Alliance, from the bottom of our hearts, thank you.
Sincerely,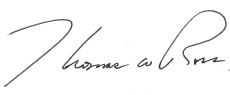 Thomas W. Ross
President
The Volcker Alliance