Volcker Alliance 2020 Annual Report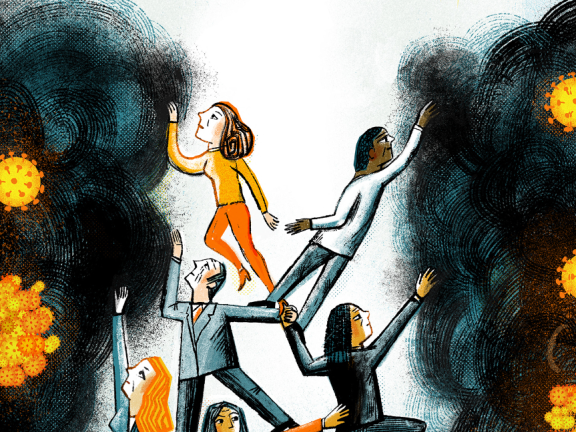 In March 2020, we closed the Volcker Alliance office for what we thought would be a brief period. Now, over a year later, our country, our work, and our lives are changed in more ways than we could have imagined. However, some positives emerged for the Alliance out of the upheaval and loss of the past year. Because people nationwide relied on public servants and institutions more than normal, the importance of the mission set forth by our founder, Paul A. Volcker, is now keenly recognized. And our team is better positioned than ever to execute his vision.
As the pandemic upended the Alliance's program plans for 2020, we took a step back to rethink and adapt our approach. We launched the Next Generation Service Partnership to drive the creation of undergraduate programs that prepare students for careers in public service. We expanded our Government-to-University Initiative to four new sites, and we invited deans of schools of public service to join conversations about how they are leading their school communities through this turbulent time. We began hosting our Special Briefing webinar series, bringing together experts to help identify solutions to state and local budgetary challenges, and we attracted an even wider pool of talented applicants in our second annual Paul A. Volcker Careers in Government Essay Contest.
We thank our partners and supporters for their continued interest and investment in our work and believe we are poised to make a significant impact in the year ahead.