Meet the Spring 2023 Recipients of the Paul A. Volcker Government Internship Award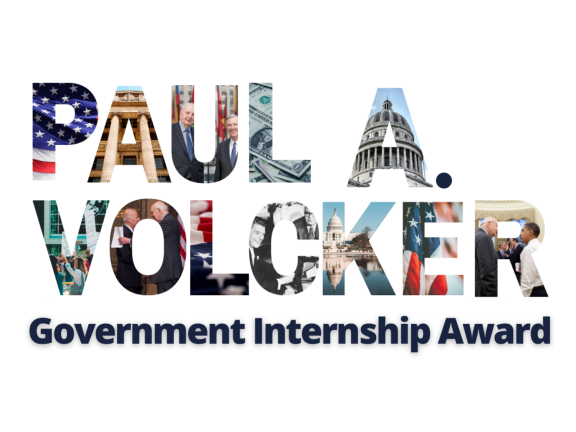 The Volcker Alliance is excited to announce this spring's recipients of the Paul A. Volcker Government Internship Award: Alexia Aguilar, Omayma Jabara, and Jordan Madden. With the support of a $3,000 stipend, these Next Generation Service Corps students are exploring public service through a full-time spring internship and gaining vital skills to better serve their communities and nation.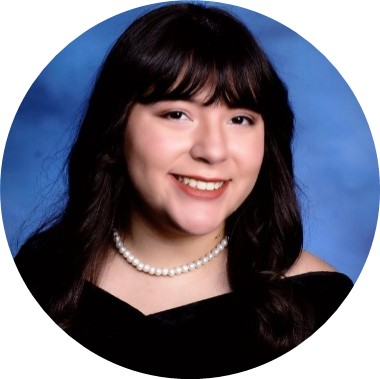 Alexia Aguilar is a first-generation student and sophomore at the University of Houston, majoring in public relations with a double minor in public leadership and energy and sustainability. Alexia hopes to represent the public's interests through a career in environmental communications or environmental policy. Her long-term goal is to one day own a public relations firm where she can help Hispanic communities find their voice. As the vice president of both the Horticulture Society and the Public Relations Student Society at the University of Houston, Alexia has had the privilege of gaining valuable experience regarding organizational leadership on a smaller scale.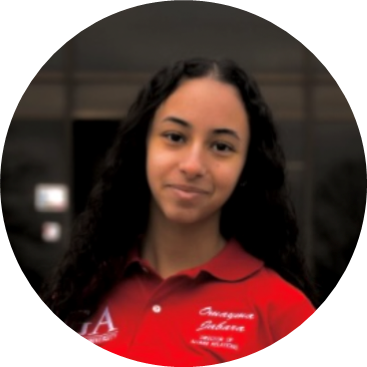 Omayma Jabara is a freshman honors student at Montclair State University, majoring in linguistics. Omayma is a member of the first cohort of Montclair State University's Next Generation Service Corps program and a member of the Student Government Association's Presidential Cabinet. Omayma is also serving as the president of the Future Alumni Network, a group that connects students with alumni who help prepare them for their futures. Omayma successfully balances her extracurricular involvement with academics, maintaining an excellent GPA and making the Dean's list in her first semester.
Omayma has always had a passion for giving back and is elated to be a member of Next Generation Service Corps. Her passion began in high school as Omayma became a familiar face around town volunteering for her town's high school and library. Additionally, she served on the event leadership committee of her town's Relay for Life chapter and managed multiple successful walk-in dinners for the homeless population of Hackensack, NJ as the Walk-in Dinner coordinator of her county's chapter of Family Promise.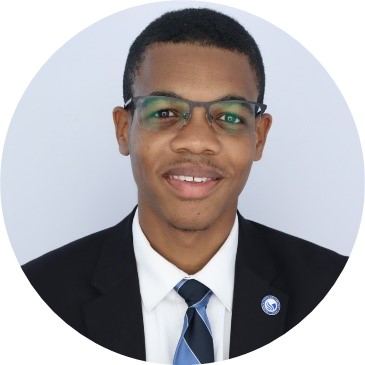 Jordan Madden is a sophomore at Georgia State University (GSU), majoring in public policy with a concentration in Governance and Management and a minor in English. Jordan serves as the 93rd Student Government Association Speaker of the Atlanta Senate with a constituency of over 33,000 students. He is a member of the Georgia State Young Democrats and previously served on its executive board. He is also an advisory board member for the 1913 Society, a student ambassador program that provides the opportunity for students to serve as official hosts and goodwill ambassadors for GSU. Jordan is a member of the Social Action Alliance's first cohort, a certificate program dedicated to cultivating socially empathetic change makers to activate their strengths for the good of all.
Outside of Georgia State, Jordan is a student organizer on the board of the Georgia Youth Justice Coalition, a coalition of students ages fourteen through twenty-three fighting for education justice. He is a part of the Community Building Team that invests in community care and inclusion for community organizers. Jordan also recently joined the office of State Senator Sonya Halpern of District 39 in Atlanta as a Legislative Aide, where he has developed legislative and policy-focused skills. Jordan's post-undergraduate aspiration is to obtain a dual degree in Law and a Master's in Public Policy, hoping to become a policy litigator.
The Paul A. Volcker Government Internship Award, launched in spring 2022, seeks to provide financial support to open the door to rewarding opportunities in local, state, and federal government for selected students enrolled in Next Generation Service Corps programs across the country. The Alliance looks forward to supporting these awardees as they continue down the path of public service.