The performance of our government institutions depends critically on the training and education of current and future public servants.
GEAR Center Challenge Pilot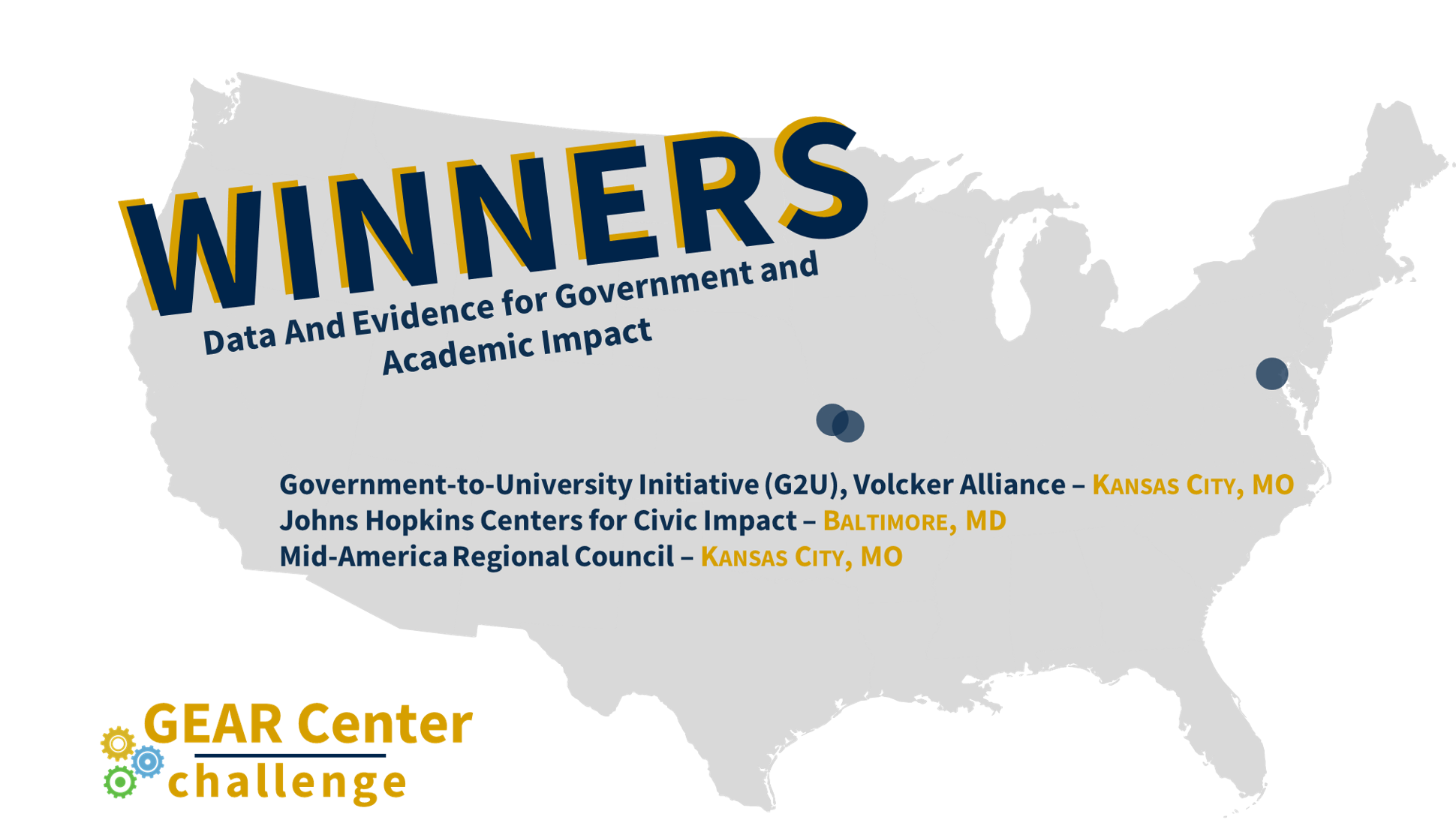 Improved data management skills are increasingly essential for federal workers, and demand is high for customized data management training across the federal government. In the Kansas City region, the Volcker Alliance is working with our partners Johns Hopkins University Centers for Civic Impact (Civic Impact) and the Mid-America Regional Council (MARC) to train 250 federal practitioners in the use of data for decision-making and accountability. The Volcker Alliance provides overarching project coordination and reporting. MARC assembled a working group of the G2U Regional Coalition in Kansas City to drive the effort, including representatives from local universities, the Federal Executive Board, and federal agencies in the region. Civic Impact tailors and delivers the training focusing on inventorying data, strengthening analytic inquiries, and communicating with data, to seventeen federal agencies with workforces in the Kansas City area.
This effort addresses a priority federal training need identified by the US General Services Administration and the Office of Management and Budget. In 2019, the Volcker Alliance, Civic Impact, and MARC were awarded one of three GEAR Center Challenge grand prizes to develop and implement this pilot.
Taskforce to Reinvent Public Service Education

Over the course of 2019, the Volcker Alliance worked closely with deans from the nation's leading schools of public affairs, administration, and policy—collectively, Schools of Public Service—to develop strategies to expand the reach and impact of public service education. The deans formed the Task Force to Reinvent Public Service Education (the Task Force) and worked together to articulate and share a cohesive vision of the values and curricular pillars that distinguish public service education programs.
The Task Force vetted its best ideas for strengthening public service education with academic, governmental, and philanthropic leaders. Its work catalyzed the creation of the Next Generation Service Partnership (NextGen Service), a national initiative developed by the Watts College of Public Service and Community Solutions at Arizona State University and the Volcker Alliance. Inspired by the Task Force's keen interest in broadening the reach and impact of public service education for undergraduates, NextGen Service seeks to facilitate the adoption of learning experiences that inspire and equip undergraduate students to drive needed change and impact throughout their careers.