Volcker Alliance Releases New Study on the State of New York's Debt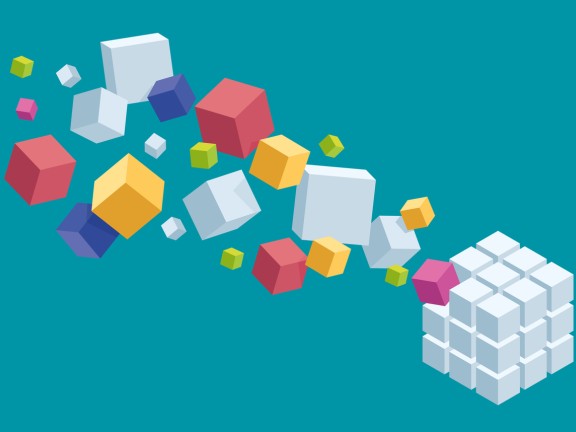 FOR IMMEDIATE RELEASE
Contact: April Ponnuru
Email: april@ridgelywalsh.com
Phone: 202-731-1074
The Volcker Alliance Releases New Study on the State of New York's Debt
NEW YORK, NY (February 3, 2022) – The Volcker Alliance, a nonpartisan, nonprofit organization, today released an Issue Paper on New York State's $186.7 billion in bonds and other debts, including recommendations to improve transparency and oversight over the obligations of the state and its numerous public authorities and agencies.
Written by longtime municipal finance experts Matt Fabian and Lisa Washburn of Municipal Market Analytics Inc., the Issue Paper, entitled New York: State of Debt, finds that the state's longtime borrowing practices helped contribute to its D average grade in Budget Maneuvers–the use of one-time actions to achieve nominal budgetary balance–for fiscal years 2015-19 in the Alliance's 2021 report, Truth and Integrity in State Budgeting: Preparing for the Storm. New York was one of only four states to receive the second-lowest possible mark for its reliance on potentially unsustainable maneuvers.
In New York: State of Debt, the Alliance finds that the state's practice of delivering many services through numerous independent public authorities that issue bonds makes its overall debt structure more complex than most other states. Drawing upon the experiences of California, Florida, Michigan, and New Jersey—each representing an archetype of more traditional state debt practices—the Alliance proposes concrete reforms for New York. These include clarifying which debts are the direct responsibility of state government; adopting administrative controls over the overall debt portfolio; and increasing transparency over all categories of debt. In addition, the paper recommends that New York's unfunded liabilities, such as close to $75 billion for retiree health care, should be folded into existing state debt limits to facilitate management and oversight. At minimum, the paper proposes that New York establish a centralized advisory entity to collect data on all state debts.
The authors will discuss the Issue Paper in a webinar on Thursday, February 10, at 2 p.m. EST. Click here to register.
New York: State of Debt is the first in a series of Issue Papers reflecting on state and local budgeting in the COVID-19 era. "Even with trillions of dollars in federal pandemic aid to the US economy, COVID-19 has exposed new long-term fiscal challenges for states and municipalities," said William Glasgall, Senior Director, Public Finance at the Alliance. "As we have done in our annual Truth and Integrity in State Budgeting evaluations since 2015, this Issue Paper identifies budgetary practices that need improvement and highlights best practices states and localities should follow to ensure their continued financial stability."
The Volcker Alliance is a nonprofit organization founded by former Federal Reserve Board chairman Paul A. Volcker dedicated to advancing his vision of an empowered public sector workforce. The Volcker Alliance's work supports current and aspiring public servants by strengthening public service education, championing public service values, and providing strategies to help them deliver better results.
Visit volckeralliance.org to learn more. Follow the Alliance on social media @VolckerAlliance and subscribe to the Volcker Alliance newsletter for the latest news and developments. The Volcker Alliance is a 501(c)(3) organization.