Spotlight on Public Service: Chase Houser, Legislative Research Analyst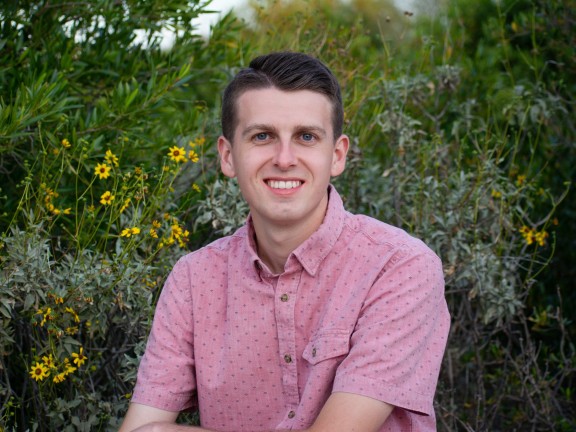 Chase Houser currently serves as a Legislative Research Analyst at the Arizona House of Representatives. He provides non-partisan research and bill analysis for the Committee on Education.
After interning for the majority staff in 2018, Houser was excited to continue working at the state level following his graduation from Arizona State University in 2019. Working at the state level held a particular appeal. He enjoys interacting with policies that impact real world, everyday problems like access to education or retirement benefits.
Houser's interest in public service started at a young age. "It's pretty dorky," he explained, "But it's the truth: When I first started to learn to read, my dad would go through biographies of presidents with me." From then on, Houser was hooked.
For Houser, public service, at its core, is about what he can do for his community. Though he rarely works directly with constituents, he takes pride in knowing that his ability to synthesize a bill on a complicated subject – income tax, for example – renders important information more accessible to everyday citizens. "The one thing that transcends everyone is government," Houser said. His work allows people to engage in the democratic process in a way that's less intimidating than it might otherwise be.
Houser has a deep appreciation for the apolitical aspect of his role at the State House. His job is to provide hard facts and data. He doesn't have to make policy decisions, provide input, or put a spin on anything. As he explained it: "I really enjoy the non-partisan aspect of it. I'm not interested in forming people's policy opinions. To me, public service is helping people with the tools to live a better life."
When asked about his public service inspiration, Houser didn't hesitate. He comes from a family of public servants – his dad has been a police officer for 31 years, and his grandfather served in the United States Navy. "Service is what my [family] really instilled in me – help other people before you help yourself."