Spotlight on Public Service: Brianna Stinsman, Donald M. Payne International Development Fellow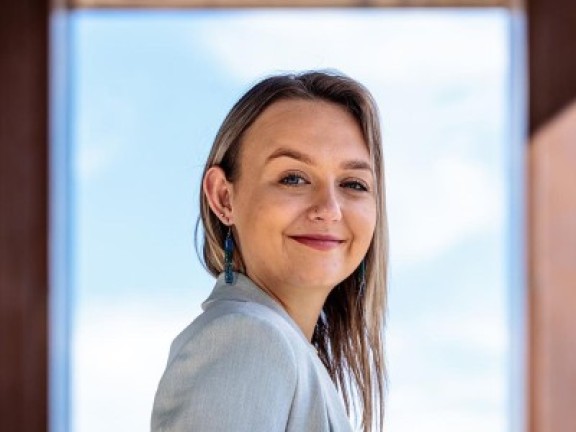 Brianna Stinsman is a Donald M. Payne International Development Fellow. A member of the Next Generation Service Corps (NextGen Service), she will graduate from Arizona State University in May of 2022 with a bachelor of science in public service and public policy, a bachelor of arts in global studies, and a certificate of cross sector leadership.
At ASU and through participation in NextGen Service, Stinsman has discovered the path through which she will enter public service. "[NextGen Service] gave me the opportunity to receive an education at a world class public research institution…but, it goes beyond that. It gave me a mission; it gave me a purpose."
Through the Payne Fellowship, Stinsman will attend Johns Hopkins University for her masters in international relations. Following successful completion of her degree, she will be appointed a US Agency for International Development Foreign Service Officer.
For Stinsman, public service is about community. "We're all responsible for each other's wellbeing…serving others is the most honorable thing you can do in this life," she explained. "For me, it's about people counting on you. Showing up for your community. Believing in something. Not just being interested, but taking action."
Early in her college career, Stinsman volunteered with the Welcome to America Project, a non-profit that provides humanitarian aid and assistance to recently arrived refugees. She went on to engage in research with ASU's Center on the Future of War, intern with the Homeland Security and Emergency Management in Washington, DC, and serve as a case aid with the International Rescue Committee. As a foreign service officer, she hopes to focus on disaster relief management.
When asked about someone who has inspired her public service journey, Stinsman barely paused before giving her answer: Samantha Power, administrator of USAID and former ambassador to the United Nations under the Obama Administration. Power symbolizes an ideal that Stinsman is deeply passionate about – that public service is cross-sectional. "[Power] is dimensional. She's a professor, she's a diplomat, she's a humanitarian. She doesn't put herself in a box."
Public service is part of Stinsman's DNA. Her time at ASU has inspired her to shift the narrative of what that means for her. "For my family, to be a public servant, you were a cop, you were a firefighter, or you joined the military. Coming to ASU [has taught me] you don't have to be an incident responder to be a public servant. We're expanding the breadth of what it means to be a public servant. We're working across sectors because no sector can handle these complex challenges alone."