NextGen Service in Action: Jesus Vega on Becoming a Leader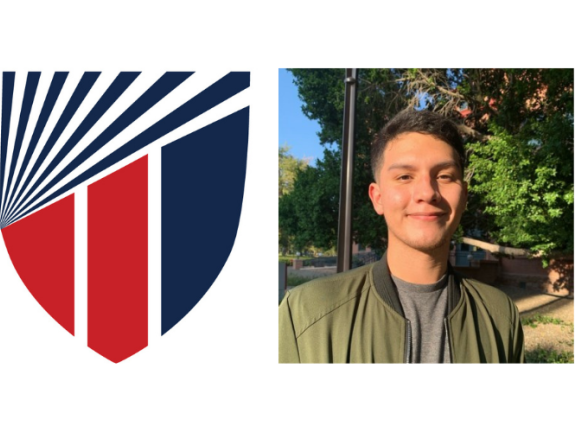 When Brett Hunt, director of Next Generation Service Initiatives at the Volcker Alliance, offered Jesus Vega the opportunity to take part in an Atlantic Council panel, Vega wasn't sure he was going to say yes. A third-year student at Arizona State University (ASU), he didn't think he was qualified to participate. The conference's line-up included big names like Representative Ruben Gallego, former and current NATO leaders, and Atlantic Council fellows. "I was a little intimidated," Vega explained, "I was like, 'What if they ask me about Ukraine? But it was more about providing my perspective."
Vega's perspective is a fascinating one. He is a first-generation student from a small town in Arizona, a member of the Next Generation Service Corps (NextGen Service), a Global Studies major, and a State Department intern. When Vega arrived at ASU, however, he had no idea what he wanted to do. Like many first-generation students, he wasn't confident he belonged in the academic space.
The Next Generation Service Corps at ASU is a four-year leadership development program. The expectations set by NextGen staff are high, but the environment empowers students to meet those expectations. Supported and motivated by NextGen Service, Vega began pursuing opportunities in a variety of fields. For example, Vega learned of an internship with the State Department. Although he knew very little about foreign policy, he jumped at the chance to be pushed out of his comfort zone. Vega was accepted into the two-summer program and spent the summer of 2021 working with the State Department's Foreign Press Center under the Bureau of Global Public Affairs.
While discussing his experience on the Atlantic Council panel, Vega admitted that he was nervous. "Sometimes, being in these spaces, you want to show that you know a lot, but then I remind myself that it's okay if you don't know a lot. I was...very honest in that space," he explained, "I even said, like, 'Hey, I came in my freshman year not knowing if I belonged in this space.' and just being truthful to my authentic story." Later, in a one-on-one conversation, he recalled one attendee assuring him that success isn't about knowing everything–it's about effectively using what you do know.
Vega isn't yet sure what his next steps are. He's passionate about the power of educational spaces– raised by a single mother, he spent a lot of time at school growing up. Vega continues to be deeply influenced by the teachers and educators in his life. His long-term goal is to create a non-profit for low-income students, providing support and guidance through high school and beyond.
As a first-generation student, the recognition Vega received from NextGen Service leaders and staff was game-changing. Being asked to participate in the Atlantic Council panel bolstered not only his professional network, but also his confidence and belief in what he is capable of. Vega told me that being recognized for his professional and academic growth "...reminds me that I'm doing the right things. I'm putting in the work. Sometimes I'm so busy trying to do the next things, I don't take a step back. Being recognized by these people and offered these opportunities feels great."