New Report Finds Stark Inequality in Government Hiring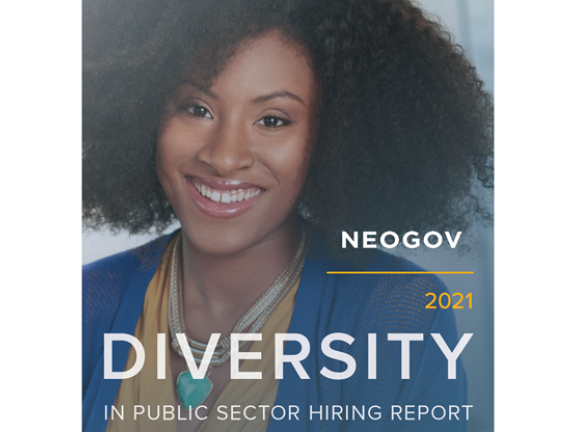 NEOGOV, an HR software that automates the hiring, onboarding, and performance evaluation process for public sector clients, recently released a Diversity in Public Sector Hiring report illuminating biases in government hiring. The report highlights the race, ethnicity, and gender drop-off in government hiring across the country and aims to empower organizations to find solutions. The report analyzes over 16 million applications submitted to city, county, and state government positions from 2018 to 2019 by race and gender.
The report shows striking disparities between outcomes for black and white applicants, as well as dramatic underrepresentation of black women across government positions. According to new research from Governmentjobs.com, a leading public sector job board powered by NEOGOV, among all candidates deemed qualified for a job in city, county, and state government, eligible black female applicants were 39 percent less likely to be interviewed for a position and 31 percent less likely to be hired than eligible white male applicants. Moreover, even though nearly equal numbers of white male and black female applied for the government jobs in this study, 74 percent of the hires were white male candidates versus 26 percent of black female candidates.
The report also identifies some helpful steps to mitigate bias. When sensitive information that has no bearing on an applicants' qualifications like name, race, and gender was hidden to provide a more level playing field, black women were 26 percent more likely to be interviewed for a job and 33 percent more likely to be hired. Moreover, when interviewers used a scoring rubric, black women were 21 percent more likely to be hired for an open position than they were when no standardized evaluation criteria had been used.