Higher Education Should Offer Courses in Regulation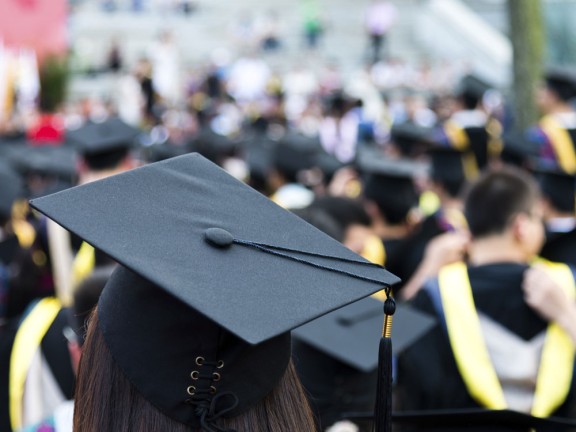 Whether it's government regulation or businesses monitoring themselves, a vibrant economy needs an effective, fair regulatory system. This is a fact poorly understood, seldom discussed and frequently forgotten except when a regulatory failure, such as the 2008 financial crisis or Volkswagen's regulatory deception, hits the news.
The challenge is to implement a regulatory system that advances information, health, safety and other public objectives in fair, effective and efficient ways that keep up with, and ideally encourage, an ever-improving economy. This is hard to do in a world where private sector growth is celebrated but public sector growth scorned.
This is where higher education can play a vital role; because what the regulatory system needs more than anything is skilled regulators. Indeed, the system needs people who know the regulatory toolkit and how to use it to solve the hardest problems in more creative ways.
At American colleges and universities, you can major in modern dance, but you can't major in government regulation. Why? Shouldn't colleges and universities allow students to study regulation from a multidisciplinary perspective at the undergraduate, graduate and midcareer levels?
Professors could have students study the financial crisis and now the Volkswagen scandal to discover what went wrong and how to deploy resources, authority and information to prevent similar problems in the future. Midcareer professionals could learn how to meld law, economics, statistics and basic management science with new technologies such as satellite-photography, smart phones and social media to monitor compliance, tackle regulatory challenges and detect discrepancies.
A few schools are beginning to move in this direction. Carnegie Mellon offers undergraduate and graduate programs merging knowledge from social science, engineering and other applied sciences to improve regulation. The regulatory policy program at the Harvard Kennedy School tries to cross-pollinate research across the university to spark new lines of inquiry and to connect theory with practice, linking interested students to relevant courses. The University of Pennsylvania recently launched an initiative on regulatory excellence. And Yale's School of Management initiated a program on financial stability to bridge theory and practice in the nascent field of macro-prudential regulation.
Most of these efforts, unfortunately, are only available to graduate students. Helping today's undergraduates appreciate the critical role regulation plays in a healthy, safe, fair and thriving economy, could lead more of the most talented, mission-motivated students to seek jobs in government.
The need could not be greater. I hope higher education responds.