Cultivating Community with the Next Generation Service Corps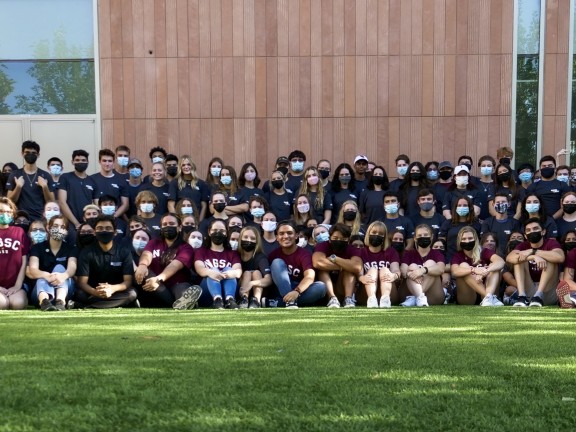 The issues we face as a society today are immense and incredibly complex. Everything from climate change to racial justice to education inequality require not just innovative solutions, but dedicated leaders with a passion for public service. And yet, the public sector has historically struggled to recruit young people, posing a serious challenge for the health of our future government. Enter the Next Generation Service Corps (NGSC).
Started in 2015 as a part of Arizona State University's (ASU) Public Service Academy, NGSC launched a revolution in how the next generation of public servants are trained. NGSC is a four-year leadership development program (with a two-year transfer track) that offers students across a wide variety of majors the opportunity to complete a certificate in cross-sector leadership, three internships, and a variety of service and leadership experiences.
The design of NGSC is perfectly suited for the unique demands of public service. The true heart of the NGSC program is the cohort model, allowing students to bond with similar public service-minded individuals. Each cohort is made up of a little more than 100 students, across different undergraduate schools, majors, and disciplines. By utilizing a cohort model, NGSC is able to mitigate one of the largest problems commonly voiced by young professionals in public service— a lack of community. By creating this community, NGSC alums are able to rely on one another as they progress throughout their public service careers.
To Claire Michael, an alum of the first ever cohort of NGSC, the cohort model of NGSC was the defining part of her NGSC experience. "The most rewarding part of NGSC was, by far, the people" said Claire, who now works in career development at ASU, "I now feel like I have a close network of people I can always reach out to." Claire attributes much of her college and post-grad success to the lessons she learned as a part of NGSC and the people she met through NGSC. "NGSC taught me how much I didn't know, and, most importantly, what I wanted to learn," Claire said. After developing a passion for urban planning and urban policy, Claire recently completed her masters in Urbanization and Development at the London School of Economics. She eventually wants to work in urban policy in a large city in the United States. "NGSC gave me great social capital and the confidence to pursue my future goals and plans."
Christopher Frias, another member of NGSC's first cohort, also found NGSC to be integral to his interest in pursuing a career in public service. Raised in a minority, low-income household, growing up, Chris was acutely aware of the role government played in his life. "From the very get-go, I experienced economic instability and was a beneficiary of some of the different government programs for social assistance. From a very early age, I understood that I only had a roof over my head and food on my table because of people in public service." While a part of NGSC, Chris helped craft the program to best suit the needs of its students. "Starting my second year in the program, NGSC became very student-driven, student-led organization where we said, 'Okay how do we want to structure this? What do students want to get out of it?' That is a really unique part of NGSC that I think serves the organization really well." Post-graduation, Chris started his position as a managing analyst for Arizona's Department of Economic Security, a role he began his senior year as a part of NGSC. Similar to Claire, Chris said the biggest benefit he got from NGSC was the network of people, "Individuals in NGSC come from all different majors. Therefore, you have a network of individuals who work in a wide-range of sectors— from policy to engineering— who are all willing to help you."
In just six years, ASU's NGSC program has educated over 500 students, all passionate about public service. Inspired by ASU's NGSC program, the Volcker Alliance launched the Next Generation Service Corps (NextGen Service) bringing the program to colleges across the country. Today, there are eleven member universities, with plans to expand the program even further. While there is more to be done, NGSC is the first step to training the next generation of leaders to tackle the greatest challenges of our time.