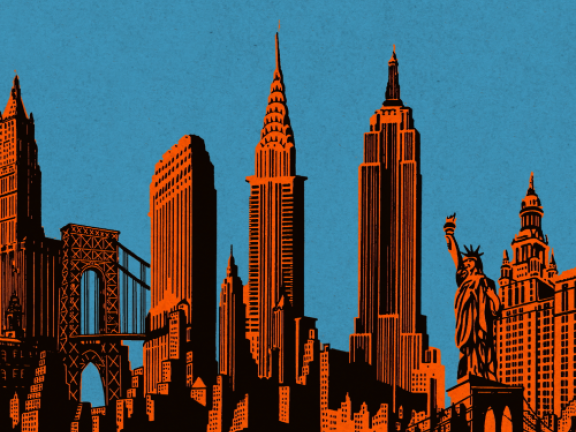 Long-Term Strategies to Bolster NYC's Budget Against Potential Cuts in US and State Aid
The Issue Paper by Thad Calabrese, Revenue at Risk: Long-Term Strategies to Bolster NYC's Budget Against Potential Cuts in US and State Aid is the latest in a series of Alliance issue papers on state and local budgeting in the COVID Era.
With federal State and Local Fiscal Recovery Fund aid scheduled to end on December 31, 2026, the issue paper focuses on how New York City should prepare its budget to withstand potential reductions in intergovernmental funds. The city's operating budget proportionally relies on federal and state grants significantly more than other large metropolitan areas. The paper outlines a four-point plan to reduce the city's risk of reliance on such intergovernmental funds and strengthen the long-term sustainability of the budget, including identifying efficiency savings and adopting best practices for managing New York's new rainy day fund.
About the Initiative and Issue Paper Series
The goal of the Truth and Integrity in Government Finance Initiative is to help improve budgeting and fiscal sustainability in states by identifying practices that need improvement and providing concrete examples of best practices for all to follow.
The State and Local Budgeting in the COVID Era issue paper series builds on the work of previous research efforts to focus on the impact of the pandemic and resulting recession on states and localities; explore how budgeting policies of states prior to the pandemic have impacted how well they were able to handle the crisis; identify risks and opportunities within states that will contribute to their ability to successfully recover from the financial impacts of COVID-19; and make recommendations for policy improvements that will contribute to the fiscal sustainability of states.