G2U Network Conversations Archive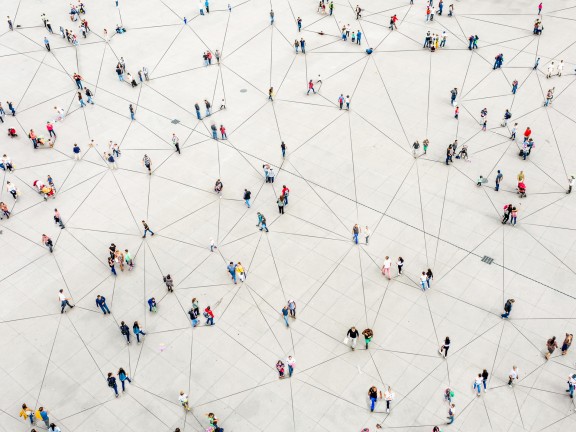 G2U Network Conversations provide an opportunity to connect with innovative national leaders who are focused on strengthening the talent pipeline into government.
Collaborative Approaches to Talent in Small and Mid-Sized Governments
Conversation 10 | January 31, 2023
In this Network Conversation, G2U partnered with the Local Government Center at Montana State University and the Triangle J Council of Governments for a cross-regional conversation on the talent challenges and opportunities being faced by municipal, county, and state governments.
Generation Z and Government: Separating Fact from Fiction
Conversation 9 | September 22, 2022
In this Special Network Conversation, G2U partnered with Next100, Lead for America, and the Next Generation Service Corps to explore Gen Z's engagement with the public sector job market and explore their attitudes toward government. This presentation and panel discussion includes implications for governments, academia, and the policy sector on inspiring young people to pursue public sector careers.
Update on the Public Service Loan Forgiveness Program for Government Employees
Conversation 8 | June 1, 2022
In this Special Network Conversation, G2U partnered with Equal Justice Works and the PSLF Coalition to provide a briefing on recent significant changes to the Public Service Loan Forgiveness (PSLF) Program. The briefing provides a detailed summary of the most recent updates to the PSLF program and outline how current government employees can apply for TEPSLF (Temporary Expanded Public Service Loan Forgiveness) from the Department of Education.
Key Insights for Advancing Diversity in Government Recruitment and Hiring
Conversation 7 | April 29, 2022
In this Network Conversation, Yesenia Martinez, Volcker Alliance program manager, presents a new resource from a joint initiative of the Behavioral Insights Team (BIT) and the Volcker Alliance, with support from the Alfred P. Sloan Foundation, that identifies tangible actions to strengthen diversity in government recruitment and hiring. This collaboration leveraged behavioral science to explore how governments can recruit and hire early career professionals and underrepresented applicants.
Insights into Public Sector Hiring from the First G2U Virtual Career Fair
Conversation 6 | March 15, 2022
In January, the Volcker Alliance hosted its first G2U Virtual Career Fair in partnership with the Government College Relations Council and the University of Pittsburgh. The event attracted over 1,300 job seekers who engaged with more than 175 federal employers, providing on-the-ground insights into the state of public sector hiring. In this Network Conversation, our team discussed lessons learned from the virtual career fair and best practices to connect students and recent graduates with careers in government. Viewers will leave with a better understanding of our insights on public sector hiring and ideas to reinvigorate recruitment efforts. Our team also shares new opportunities to collaborate with G2U partners and explore new talent pipeline projects.
Kansas City's Approach to Broadening Network Engagement
Conversation 5 | December 4, 2020
A year and a half ago, the Volcker Alliance launched the first pilot G2U Network in Kansas City. As G2U's trailblazer, Kansas City has activated a broad, engaged network of nearly 300 partners. In a very short time, the network has advanced impactful projects—from a growing training academy for government practitioners to public sector recruitment tools such as videos highlighting public sector careers. And the network is poised to launch even more G-U collaborations in 2021. This conversation featured leaders of Kansas City's G2U Regional Coalition who discussed how they are forging new relationships between governments and universities and launching collaborative efforts that are making a difference.
Opening the Doors to Technology Careers
Conversation 4 | October 29, 2020
Per Scholas, a national organization founded more than 25 years ago, prepares untapped talent from often overlooked communities for high-demand technical careers. Per Scholas' unique training curriculum is designed in collaboration with employers and directly in response to identified workforce needs. With more than 12,000 graduates to date—87 percent are people of color, a third are women, and a third are young adults—Per Scholas is successfully building a more diverse and qualified technical workforce. Per Scholas has largely focused its efforts in the private sector thus far, but is exploring opportunities to leverage its model and lessons learned to support government hiring. Join a conversation with Per Scholas leaders to think together about strategies for bridging the government's tech skills gap while also diversifying the talent pool.
NC COVID-19 Student Response Corps: Government-University Collaboration in Action
Conversation 3 | October 6, 2020
Our G2U initiative partners in North Carolina, led by the NC Office of Strategic Partnerships, are working to improve information-sharing and communication between state agency recruitment professionals and university/college career services offices. In this conversation, you will learn about the NC COVID-19 Student Response Corps, an initiative that has matched more than 100 students with opportunities in over 80 local government and nonprofit organizations across the state in need of additional help to support COVID-19 response. The Response Corps leveraged relationships born through the NC Talent Partnership group and NC state government-university partnerships to help plan for and implement the initiative. A strong and interconnected government-university network is important in normal times and has shown especially beneficial during the pandemic.
Strengthening the Talent Pipeline into State Government
Conversation 2 | September 9, 2020
The Volcker Alliance hosted a G2U Network Conversation with the cofounders of Govern for America to hear about effective strategies for attracting young leaders to government work and explore collaborative opportunities to help address government's long-term workforce needs. Govern for America (GFA) prepares the next generation of government leaders to create a more effective and responsive government. The GFA Fellowship is a two-year paid opportunity for exceptional recent graduates to serve in high-impact roles in state and local governments across the country as a part of a diverse community of engaged leaders. Currently, GFA has more than 25 fellows serving in jurisdictions across the country.
Opening the Doors to Technology Careers
Conversation 1 | August 13, 2020
US Digital Response (USDR) is a groundbreaking program that pairs technological experts with immediate state and local government needs in areas spanning from public health to economic recovery. Since its inception only months ago, USDR has amassed thousands of volunteers who have helped governments meet the challenges posed by COVID-19. For our first G2U Network Conversation, we were thrilled to be joined by Jennifer Pahlka, founder and former executive director of Code for America and nonresident senior fellow at the Volcker Alliance, and Raylene Yung, co-founder and CEO of USDR. Jen and Raylene reflected on how US Digital Response went from idea to action in record time; the kinds of government technology issues experts are encountering and helping to solve through this effort; and how this approach, which emerged in urgent response to the COVID-19 crisis, has potential for sustainable, long-term impact in G2U partner sites and beyond.