Recruiting and Hiring a Diverse and Talented Public Sector Workforce
With support from the Volcker Alliance, the Southern California Association of Governments and the RAND Corporation launched a study to explore why graduates of colleges and universities may not be considering the public sector and whether government agencies are doing all they could to attract the next generation of workers.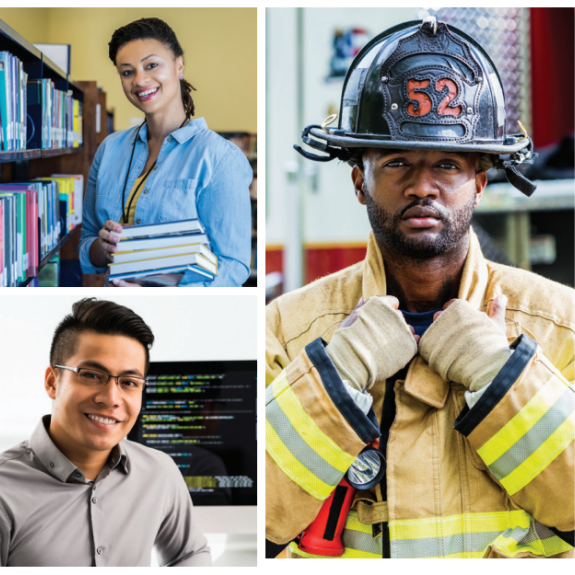 The resulting report helps bridge these gaps by identifying the most promising strategies that public-sector agencies, colleges and universities, and community organizations can pursue to increase the flow of talented and underrepresented workers into public-sector careers.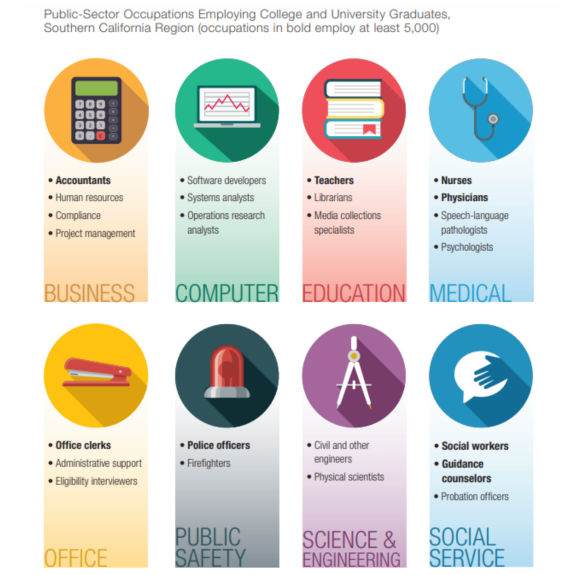 Key insights include:
College and university students have low awareness of the range of opportunities available in the public sector.
Many students view public-sector work as a way to improve their communities, but they also tend to have a variety of negative perceptions about public-sector work.
Jobseekers place a high value on workforce diversity. The Southern California public-sector workforce reflects the racial and ethnic composition of the local population in a general way, but Hispanic and Black workers in the sector are much less represented in the highest earnings group.
Internships often lead to applicants being more competitive for employment, but there is a perception that public-sector internship opportunities are not widely and equitably publicized to potential audiences, thus limiting the diversity of the applicant pool.
Agencies, colleges, and students all rely on informal connections and personal networks for recruiting, but informal networks tend to connect people of similar characteristics and exclude people from traditionally underrepresented backgrounds from opportunities.
Government hiring processes are often very lengthy and complicated, which may limit the pool of talented and diverse applicants with the knowledge, patience, and resources to persist through these processes.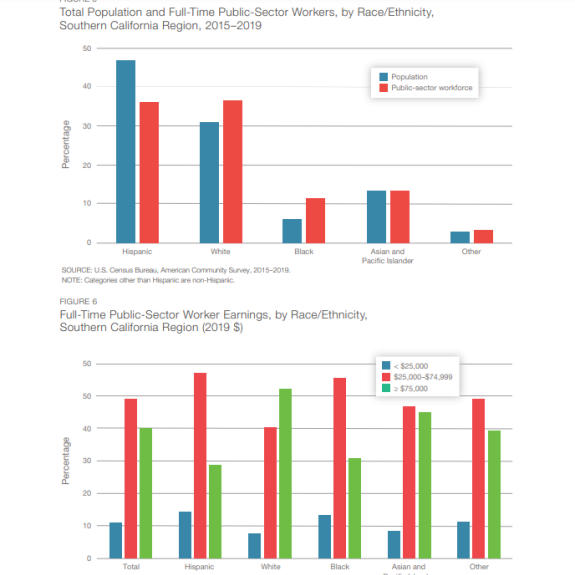 Recommendations:
Consistently articulate leadership commitment to increasing recruitment of talented and underrepresented individuals into the public sector.
Emphasize the public sector's purpose-driven mission, employee benefits, and job stability, and publicize improvements.
Improve the awareness and sharing of job and internship opportunities, including by making job titles and descriptions clearer and helping students navigate the hiring process.
Foster preparation for career entry and retention by promoting funded internships and mentoring and professional development programs.
Institutionalize connections between government and higher education.