Public Service Video Campaign
In Los Angeles and Kansas City, G2U leaders created a set of promotional videos of dynamic, inspiring public servants introducing to a student audience why their work makes a difference. These videos have been used widely on social media and at frontline G2U events, and have been distributed to career advisors and faculty to use in instruction and professional guidance.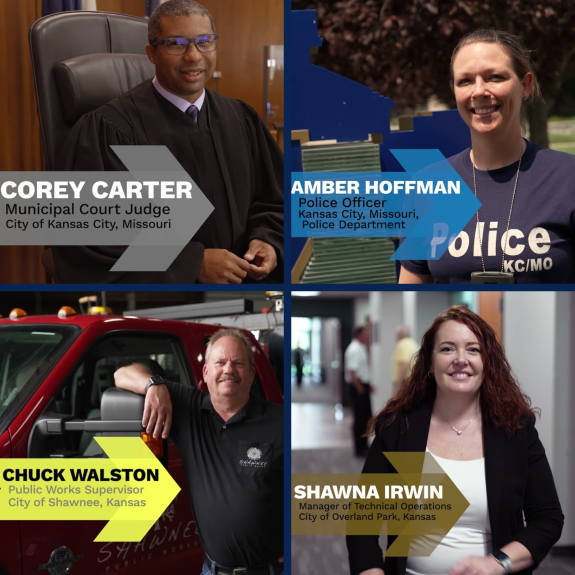 In Los Angeles, the videos accompanied the release of their study "Recruiting and Hiring a Diverse and Talented Public Sector Workforce." They showcase diverse government leaders reflecting on their path into service and seek to combat perceptions that government careers are not accessible to all.
The Kansas City series shares an emphasis on celebrating a diverse array of public servants, while also promoting high-need government careers for their Public Service Career Expo and explaining how to prepare for roles.
The 2021 Public Service Career Expo introduced high school and middle school students to high-demand careers in local government. This video features career pathways in the field of Community Development. Visit www.CareerExpoKC.org to learn more.
This video is part of a series of public sector personal career stories videos that showcases the diversity of backgrounds, experiences, and career paths throughout the public sector in Southern California. Students and others considering their careers should find the videos of interest as they explore their career options.