Winners of National 'LevelUp Gov' Competition Recognized for Cutting-Edge Public Service Marketing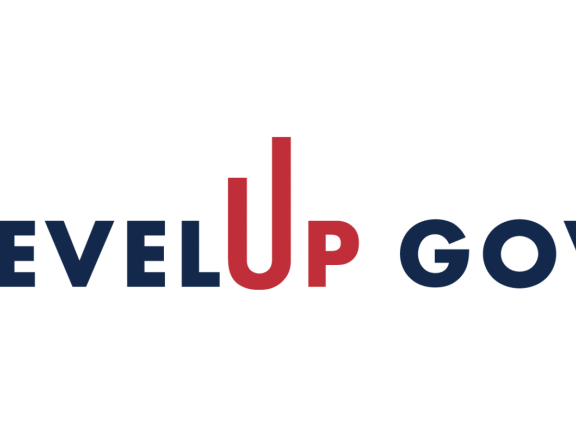 Over $25k in prizes were awarded to marketing-savvy Gen Zers who crafted bold messages designed to recruit tech talent to government jobs
New York, NY – Today, the Volcker Alliance—a nonprofit founded by former Federal Reserve Board Chairman Paul Volcker to empower the public sector workforce—announced the winners of the LevelUp Gov Public Service Marketing Contest. LevelUp Gov is a groundbreaking competition to generate ideas for attracting a new generation of technology professionals into federal public service jobs, supported by Schmidt Futures. After a rigorous judging and message testing process that determined the most effective campaigns, seven finalists will be awarded cash prizes totaling more than $25,000.
At a time when only 4% of the federal government's tech workforce is under 30 years old, LevelUp Gov sought bold ideas from Gen Zers for attracting a new generation of technology professionals into government jobs. Entrants were tasked with developing compelling marketing content through videos, images, and social media posts to encourage early-career technologists to pursue careers in federal government.
The winning submissions came from Emily Wagg, a college junior from Portland, ME and Anna Connolly Lisle, a high school senior from Alexandria, VA. The Volcker Alliance is also recognizing two runners-up—Marisol Vives of New York, NY and Amani Seay of Dallas, TX—and three Honorable Mentions—Jonathan Wu of Glen Oaks, NY, Nathan Jayanthan of San Ramon, CA, and Melissa Dazme of East Orange, NJ. Each crafted creative and dynamic marketing content designed to inspire their tech-inclined peers to pursue public sector careers.
"We are excited to see so many compelling ideas on how to draw the next generation's best and brightest tech talent into public service," said Sara Mogulescu, President of the Volcker Alliance. "Technology skills are increasingly critical to government agencies like the Department of Energy and the Department of Transportation that are implementing huge new investments in clean energy and infrastructure. We hope these creative messaging campaigns will be used to reach early-career technologists who can put their skills to use for the benefit of the entire country."
LevelUp Gov winner Emily Wagg, a geology major at Brown University, prepared a LinkedIn and a YouTube campaign showcasing the Department of Energy's Clean Energy Corps. Reflecting on her peers, Emily shared that "I don't think young people realize how varied government work can be. There is not just one kind of government work, but instead a wide range of jobs and opportunities….I genuinely believe that if young people understood government work better, more would opt to work in government."
LevelUp Gov winner Anna Connolly Lisle, a high school senior at Georgetown Visitation, focused her LinkedIn and Instagram campaign on a specific policy issue: the Department of Transportation's work to combat human trafficking. "I have always found this issue to be compelling, and I hope to help young people in technology find this passion as well by showing them how human trafficking is not a faraway problem—it is one that could threaten their loved ones, and one that they can help mitigate by working with the U.S. Department of Transportation."
Read more about the contest and view the winning submissions at https://www.volckeralliance.org/levelupgov.
###
Media Inquiries, please contact: Shane Tan | shane.tan@berlinrosen.com