LevelUp Gov: A Marketing Contest
LevelUp Gov was a groundbreaking competition to generate ideas for attracting a new generation of technology professionals into federal public service jobs, supported by Schmidt Futures. On this page, learn about the contest and the creative submissions we received from talented Gen Zers all around the country.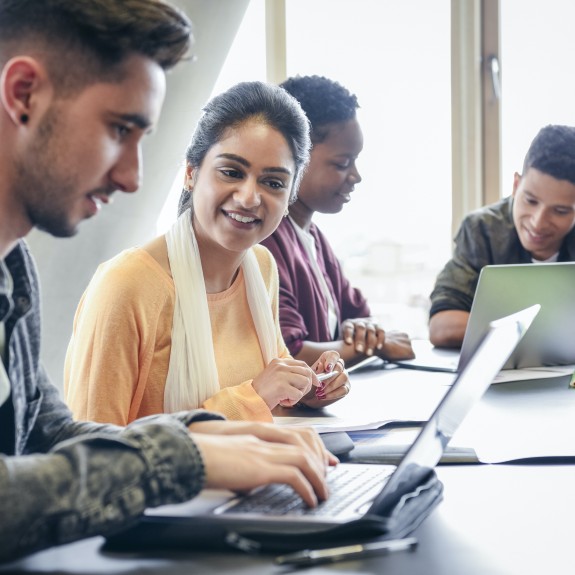 Technological innovation and the welfare of our country are tightly linked. If we want to shape and protect our future—avert the climate crisis, accelerate the transition to green energy, modernize America's crumbling transit system and infrastructure—we must creatively deploy technology and use it in an equitable way. How can we use tech as a force for good? One way is to equip the government with the fiercest, sharpest tech talent.
Unfortunately, not enough people with cutting-edge tech skills are interested in working in the government. Here's a troubling fact: only four percent of information technology workers in the federal government are under the age of 30, while over half are approaching retirement.
That's where LevelUp Gov comes in. LevelUp Gov is a national contest to collect fresh, bold messages to get people with technology skills to pursue careers in government.
We received creative marketing campaigns from members of Gen Z with a passion for public service and a flair for marketing, social media, and design. After evaluation from a diverse pool of judges and rigorous market testing, we are excited to honor two winners, two runners up, and three honorable mentions. Learn more below.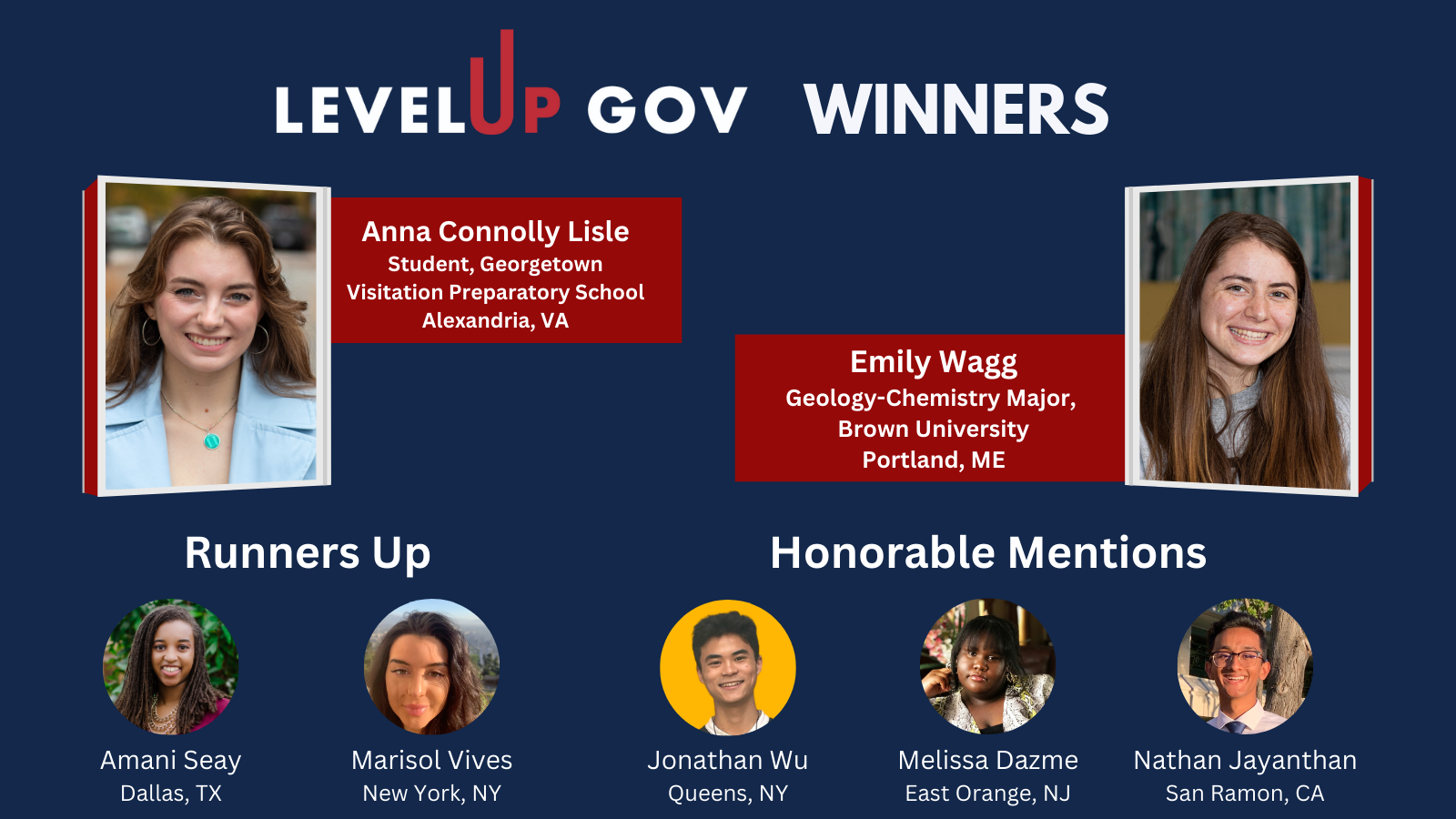 After a rigorous judging and message-testing process, the winners are Emily Wagg and Anna Connolly Lisle. Congratulations to our winners! Each will receive a $10,000 cash prize. Click through their submissions below.
Congratulations to our runners-up, Amani Seay and Marisol Vives! Each will receive a $2,500 cash prize. And congratulations to our honorable mentions Jonathan Wu, Melissa Dazme, and Nathan Jayanthan. Each will receive a $500 cash prize!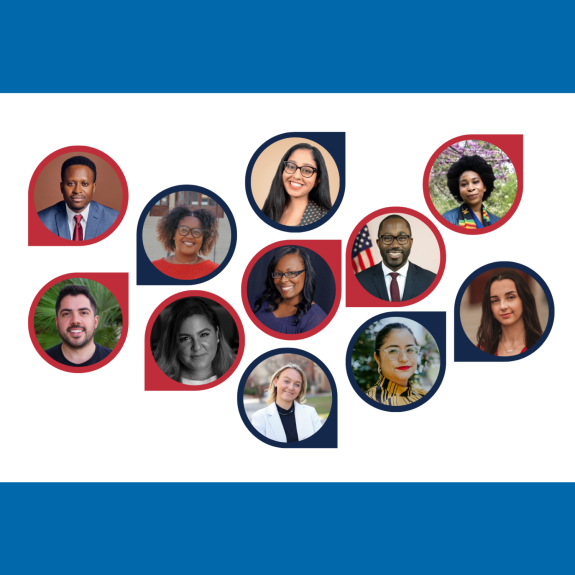 Thank you to our contest judges!
We want to recognize the hard work of our fantastic judges, who bring diverse perspectives from government, marketing, and tech.

The LevelUp Gov Marketing Challenge is an initiative of the Volcker Alliance, supported by Schmidt Futures. The Volcker Alliance is a nonprofit founded by former Federal Reserve Board chairman Paul A. Volcker dedicated to advancing his vision of an empowered public sector workforce. Schmidt Futures is a philanthropic initiative founded by Eric and Wendy Schmidt that bets early on exceptional people making the world better.