Volcker Alliance Joins the Coalition to Preserve Public Service Loan Forgiveness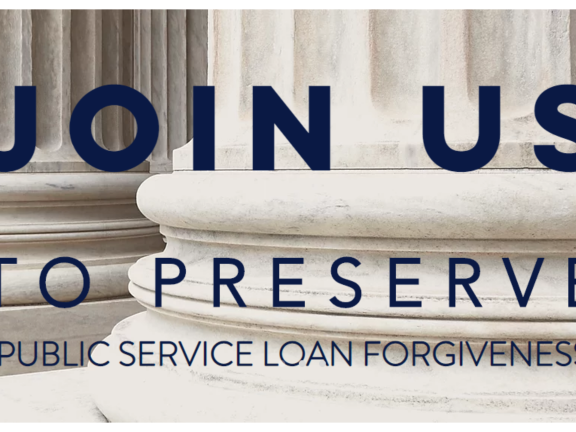 June 1-5 was the Public Service Loan Forgiveness Week of Action. The Volcker Alliance has joined the American Bar Association, National Council of Nonprofits, National Education Association, and many others in an effort to safeguard and strengthen the Public Service Loan Forgiveness (PSLF) program. PSLF is critical to ensuring that governments can attract the talent needed to meet today's challenges, but it has been plagued with implementation problems. The Coalition to Preserve PSLF consists of over 90 organizations committed to preserving the vision of PSLF and supporting reforms to realize its potential.
Public Service Loan Forgiveness is a federal program designed to forgive the remaining balance on federal student loans for college graduates who have completed ten years of eligible public service and made qualifying loan payments. PSLF was created to encourage students to enter lower-paying public service careers like firefighting, teaching, government, nursing, and the military. The goal of PSLF is to allow public service professionals to pursue their passion for service professionally, even if they have student debt. Right now, 23 percent of the private sector workforce is under the age of thirty, while only 7 percent of the federal government workforce is under that age. Federal, state, and local governments expect to see a doubling of the percent of their workforce that is eligible to retire in the next five years. Effective Public Service Loan Forgiveness is now more important than ever to ensuring that our government can attract the talent needed to meet the challenging demands of our time.
Public service professions include those in public health, such as doctors, nurses, first responders, social workers and food safety professionals; those in public education, such as teachers, guidance counselors, and special education professionals; those in public safety, such as firefighters and public defenders; and many other professions devoted to the public good.
You can take action to preserve PSLF by visiting PreservePSLF.com. The website offers key resources on PSLF and tools to help you get in touch with your legislators so that you can make your voice heard.