Spotlight on Public Service: Andrea Bennett, Talent Acquisition Consultant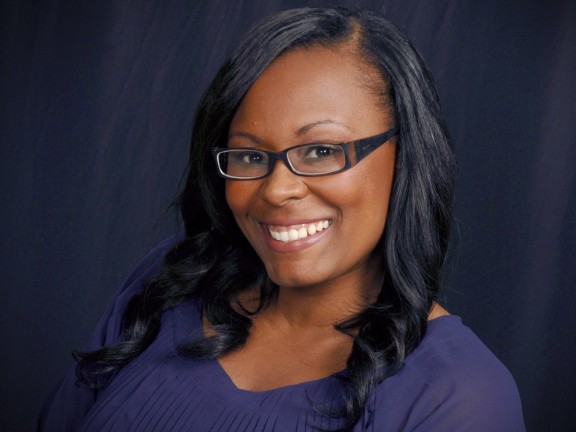 Andrea Bennett currently serves in the North Carolina Office of State Human Resources as a Talent Acquisition Consultant. She works to source and attract potential employees for the state of North Carolina, setting students and recent graduates up for successful and fulfilling careers in public service.
Prior to her work with the State of North Carolina, Bennett worked in a variety of higher education roles across the country. Her husband's role as a soldier in the United States Army meant their family moved frequently. This gave Bennett the opportunity to work at institutions of higher education in Pennsylvania, Maryland, Washington State, and North Carolina.
Early in her career, Bennett knew she wanted to transition into the public sector. When asked about the inspiration behind her public sector pivot, Bennett reflected, "I'd be remiss not to talk about the [public servant] I live with: my husband. He is a United States Army soldier, and he is the very first public servant I am inspired by. To watch him dutifully serve our country through the ebbs and flows; to see him do that because he took the pledge to wear the uniform…I am in awe of and inspired by that."
Bennett's husband was stationed abroad when her second child was born in 2019. She decided to take a hiatus from the workforce to be a stay-at-home mom, with the goal of reentering the workforce in 2020 and pivoting to the public sector. The wide variety of colleges and universities that she worked with prior to joining the State of North Carolina gave her a nuanced understanding of how different institutions work and how their students can be best served. "Many of those positions were doing work very similar to what I'm doing now," she explained, "Assisting students through their college career and helping them secure gainful employment once they graduate."
For Bennett, public service is all about giving back to your community. "It's being a helper on steroids," she joked. "What would inspire you to get up every morning? What will keep you fulfilled? What will let you know that you made a difference, or you took one step and moved the needle towards making a difference? What are those things?... I ask myself those questions. Ultimately, when I think about my career, I've always been helping. It's what inspires me…what motivates me…what makes me feel fulfilled."