In Remembrance of Brad Ashford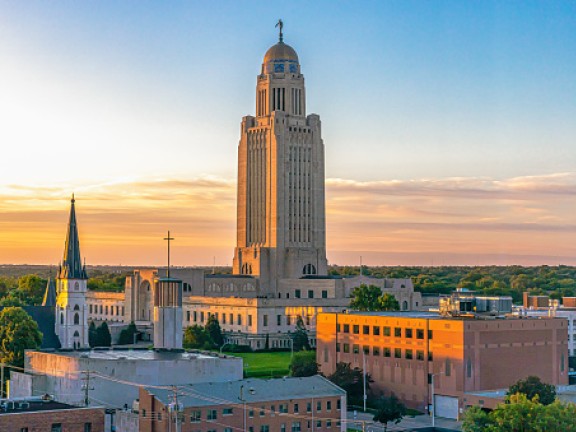 Brad Ashford, a longtime public official from Omaha, Nebraska who capped his career as a US Congressman, passed away earlier this week at age 72 after a short battle with brain cancer. As our team's resident Cornhusker, I wanted to share a short appreciation for his service and how he came to be engaged with The Volcker Alliance's work building the next generation of public service leaders.
I grew up in Omaha, where Brad Ashford was a ubiquitous presence in public life for decades, serving four terms in the state legislature and stints atop the housing and convention authorities, culminating in one term in Congress. His style was low-key, wonky, non-ideological, and solutions-oriented, suffused with a love of Omaha and concern for those left behind.
His pragmatism and flexibility—he changed political parties at least four times—served him well in the nonpartisan Unicameral legislature, where he was a committee chairman, dealmaker, and great advocate for Omaha. It arguably served him better in a fractious Congress, where he brokered a deal between the Obama Administration and the Republican House to create a first-of-its-kind public-private partnership financing mechanism for a long-delayed VA hospital in Omaha.
After leaving Congress, Ashford engaged with the University of Nebraska-Omaha to help governments build capacity to structure effective cross-sector partnerships. As it happened, at the same time the Volcker Alliance was working with UNO to expand our NextGen Service Corps, which introduces undergraduate students to public service values and builds practical, collaborative leadership skills for all sectors, regardless of their chosen major. UNO Dean John Bartle saw the obvious opportunity to engage a lifelong public servant to help equip rising leaders with the skills and values they will need to serve and brought on the former Congressman to launch UNO's NextGen program.
During a visit to New York last November, Ashford came to our office for lunch, which I joined. Though I was familiar with his career, I had never met him, but you wouldn't have known that if you were a fly on the wall. He was humble and approachable—"call me Brad, please"—and he lit up upon hearing of my Omaha roots; like any good local politician, he correctly predicted my elementary and high school based on my neighborhood. As we spoke further about the Alliance's work, it was clear that he had thought deeply about how to build a culture of public service in Omaha and nationwide to better serve citizens. It was a memorable lunch; at the end of it, he asked for my email, and in recent months we periodically exchanged notes about goings-on in Omaha and opportunities to plug in.
Even near the end of his life, Brad Ashford continued to work to secure a bright future for Omaha and Nebraska: The UNO NextGen Leadership Corps he helped launch will host its first cohort of fifty students in the fall of 2022. It will be one component of Brad Ashford's sprawling legacy. He will be sorely missed by Omahans, but I am confident that many future Brad Ashfords will come out of the UNO NextGen Leadership Corps and uphold his vision of service.