Press Coverage for New State Budgeting Research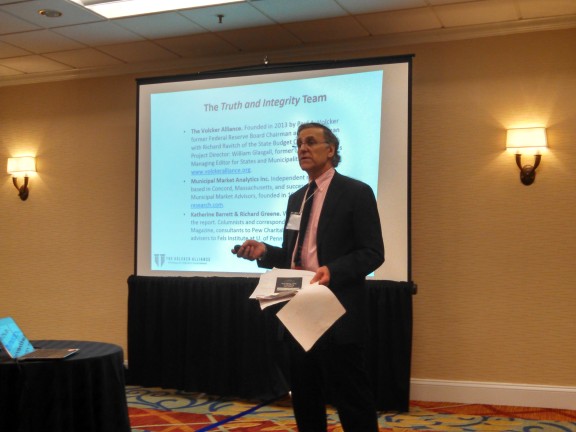 Two reports released by a team of researchers from the University of Illinois Institute of Government and Public Affairs (IGPA) and the Volcker Alliance demonstrate ways states can improve transparency and accountability. This new research finds that Illinois does not follow basic principles of sound budgeting recommended by fiscal experts, and suggests ways that Illinois and other states can reform practices to avoid fiscal crises in the future.
A working paper released by the Volcker Alliance sets forth six basic principles of sound budgeting for states and provides ten recommendations for improved budgetary transparency, including disclosure of 1) the use of one-time revenue sources to cover recurring expenditures, 2) deferrals of spending, and 3) underfunding of infrastructure maintenance and public-worker retirement obligations.
Read press coverage of the event and research below. See also, the press release.