Arslan Mohamed Reflects on the Future of Public Service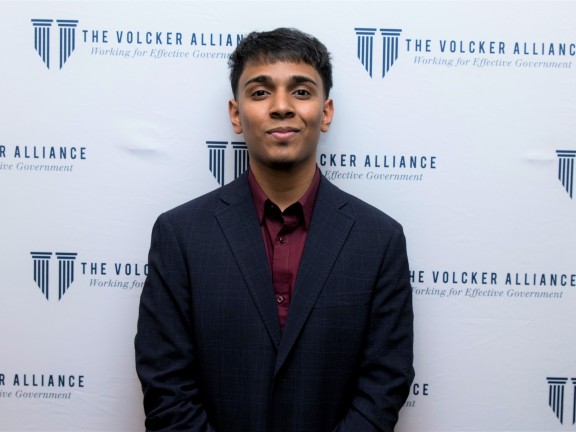 Arslan Mohamed, one of the winners of the 2019 Paul A. Volcker Careers in Government Essay Contest, penned an op-ed in the Gotham Gazette reflecting on the future of public service, especially in light of the COVID-19 pandemic and recent surge of racial justice activism. Arslan encourages young people to "utilize our defiance and take our abilities to the highest levels of impact through work in the public sector." Below is an exerpt from Arslan's op-ed; you can read the full piece in the Gotham Gazette.
There is no question that today's young people demand more from those in power and seek to correct broken systems. The recent wave of protests, petitions, and activism following the murders of George Floyd, Breonna Taylor, and other Black Americans at the hands of the police brought front and center a change-making generation that refuses to stay silent against horrific injustices. We are outraged and reacting in the most effective ways we know how.

Our efforts have made many strides: catalyzing policing reforms, toppling Confederate statues, and thrusting accountability onto lawmakers to make our cities better. As our frustrations in this nation have grown, and as I reflect on my own family experiences, I want to encourage more young people to pursue careers in government.
Arslan, a student in the Sophie Davis School of Biomedical Education B.S./M.D. program at the CUNY School of Medicine, aspires to become a physician and public health advocate.