Special Briefing on the Deployment of the $1 Trillion Infrastructure Investment and Jobs Act by States and Localities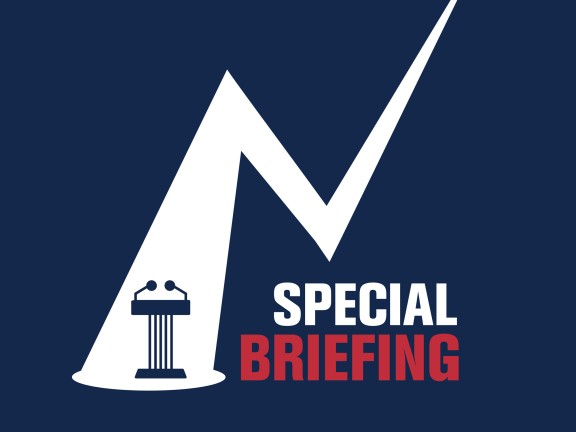 Watch A Special Briefing on the Deployment of the $1 Trillion Infrastructure Investment and Jobs Act by States and Localities
Thursday, May 19, 2022, at 11 a.m. EDT
The Volcker Alliance and Penn Institute for Urban Research hosted a Special Briefing on how states and localities are deploying the Infrastructure Investment and Jobs Act (IIJA). With the passage of the IIJA in November 2021, governments face the challenge of allocating more than $1 trillion of funding in a strategic manner that address both past neglected needs and paves the way for a sustainable future. Panelists discussed innovative solutions being pursued, roadblocks that are on the horizon, and the overall impact of this funding on the nation's infrastructure and economy.
Our panel of experts included Patrick Brett, managing director and head, Citi Municipal Debt Capital Markets; Mayor Jorge Elorza, City of Providence, Rhode Island; Lauren Larson, director, Colorado Governor's Office of State Planning and Budgeting; and Larry Parks, co-founder, Forethought Advisors. 
Moderated by William Glasgall, Volcker Alliance senior director, public finance and Penn IUR Fellow, and Susan Wachter, co-director of Penn IUR, this briefing is the thirty-first in a series of sixty-minute online conversations featuring experts from the Volcker Alliance's national research network and Penn IUR, along with other leading academics, economists, and federal, state, and local leaders. 
Special Briefings are made possible by funding from The Century Foundation, the Volcker Alliance, and members of the Penn IUR Advisory Board.
Recordings of the entire Special Briefings series are available on the Volcker Alliance website: SPECIAL BRIEFING SERIES ARCHIVE.
---
Special Briefing Episode Summary:
States and Cities See Opportunity, Roadblocks in $1.2 Trillion Infrastructure Act
By Stephen Kleege, Volcker Alliance Special Project Consultant
The $1.2 trillion Infrastructure Investment and Jobs Act (IIJA) presents states and cities with an opportunity -- and some political and financial challenges -- as they deploy funds for everything from transportation and water to housing and broadband, panelists said at a Special Briefing produced by the Volcker Alliance and Penn Institute for Urban Research.
 "While a small portion of infrastructure spending, federal grants may catalyze localities and states to come together to take on important  needs," said Susan Wachter, co-director of the University of Pennsylvania institute, who co-moderated the May 19 webinar with, William Glasgall, Volcker Alliance senior director, public finance and Penn IUR Fellow.
 "When you consider that 80 percent of the nation's infrastructure spending comes from state and local governments, this new federal funding is truly a gift that will keep on giving," Glasgall said.  
Panelists said that the challenges, from inflation and rising interest rates to regional political conflicts, may complicate officials' efforts to make the most of the money. "We have a lot of divided governments at the state level," said Larry Parks, co-founder of Forethought Advisors, which provides strategic counsel and political intelligence to clients in financial services and other regulated industries. "Let's say you have a Republican legislature in Michigan and a Democratic governor. Does Detroit benefit or not?"
The online briefing was the thirty-first in a series of sixty-minute online conversations featuring experts from the Volcker Alliance's national research network and Penn IUR, along with other leading academics, economists, and federal, state, and local leaders. In addition to Parks, panelists included Patrick Brett, managing director and head, Citi Municipal Debt Capital Markets; Providence, Rhode Island, Mayor Jorge Elorza; and Lauren Larson, director of the Colorado Governor's Office of State Planning and Budgeting.
The IIJA money comes on top of the $1.9 trillion American Rescue Plan Act (ARPA), the COVID relief program that has helped state and localities strengthen finances while starting to address infrastructure needs. Larson, citing the National Council of State Legislatures, said more than half of the states are making infrastructure investments with ARPA money, spending an average of a quarter of allocations on such projects. Colorado has saved half and invested half of its one-time ARPA money and more than doubled its reserves to 15 percent of general fund spending, she said. The additional federal money will give the state full funding for its ten-year transportation plan, she said, compared with four years of funding without IIJA.
"We're expecting 120 programs to receive some type of money here, and that's in ten of our state agencies, so it's quite a coordination effort," she said. She said she was hopeful Colorado can "punch above our weight in the money we can pull down from IIJA," after it set aside funds for state match. Colorado's programs include electric school buses, climate risk initiatives, water infrastructure investment, and wildfire mitigation. It plans to extend broadband service to 99 percent of households in 2027, something that would not be possible without the additional federal funds, Larson said.
Housing is the priority in Providence, where Elorza said ARPA money helped balance the city's books without spending cuts or tax increases and kept services flowing. "These dollars couldn't come at a better time," the mayor said. The city is taking a comprehensive approach in its housing plan, he said, forecasting demand in the private and subsidized market, and adjusting zoning and other policies.
As large as it is, the IIJA falls short of the more than $2.5 trillion investment that the American Society of Civil Engineers estimates is needed to improve the nation's infrastructure, Brett said. That's why governments will have to leverage the federal money in the municipal bond market and through federal loan programs that have a multiplier effect.  
"We are undergoing another period of pretty severe stress" in the municipal bond market, Brett said, noting $50 billion of outflows from municipal bond mutual funds as bond prices have fallen this year. While higher interest rates made refinancing less attractive, overall issuance is down only 7 percent, he said, and retail investors are buying munis, a sign that the market is starting to rebound.
"New money, capital financing is very much still happening," Brett said. Even after the recent slump, the cost of financing is about the same as in 2018 and lower than it's been over the past 40 years. "The bigger challenge is actually construction-cost inflation," he said. "That $1.2 trillion isn't worth that much."  
Panelists expressed concern that jurisdictional and political tensions may prompt officials to think small and focus on improving existing infrastructure and "shovel-ready" projects, rather than initiate transformational programs that may be controversial.
"We live in an age of outrage, today," Mayor Elorza said. "It feels as though it's a lot harder to get things done, particularly big things."
For example, "I think it's universally understood, at least here in Rhode Island, that creating a better link to Boston would be strategically smart to do," he said. "We found it's not so obvious to folks in Massachusetts," especially to some residents whose towns may be bypassed to keep the time between Providence and Boston to about 40 minutes. But he suggested that having federal money available for the project might lessen local opposition.
"This is one of those areas where additional resources paper over a lot of the challenges and help you overcome it," Elorza said.
---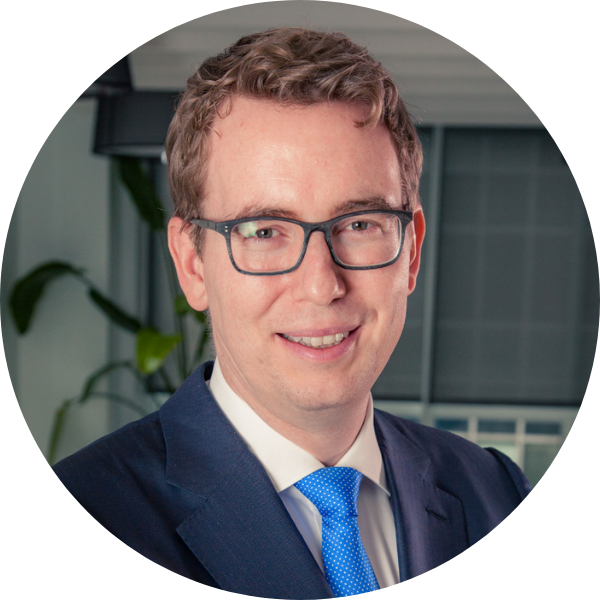 Patrick Brett is a Managing Director and head of Citi's Municipal Debt Capital Markets and Capital Solutions businesses. Patrick's team works with U.S. municipal securities issuers and investors to raise capital for infrastructure projects and other key financing priorities, and provides issuers with a full range of derivatives, credit products and alternative capital solutions. Patrick is a member of Citi's Municipal Executive Management Committee, where he helps oversee the firm's 467-person municipal business. Patrick began his career at Citi in 2000 as a summer analyst in Municipal Sales & Trading and has held multiple positions in the company. Prior to his current role, he was Managing Director, Head of Global Municipal Marketing, for nine years. In that role, he established municipal business for the company in London and Hong Kong.
Patrick is a member of the Board of Directors of the Municipal Securities Rulemaking Board (MSRB), the regulator for the municipal securities marketplace. Patrick is a term member of the Council on Foreign Relations, an advisory board member at the Univ. of Pennsylvania, Institute for Urban Research, and an honorary Ambassador for the Brazilian city of Porto Alegre. Patrick is a graduate of the Univ. of Pennsylvania, where he received a degree in finance from the Wharton School (B.S.E, magna cum laude); in anthropology (B.A., magna cum laude); and a master's of science in South American archaeology. He is fluent in Spanish and speaks Portuguese.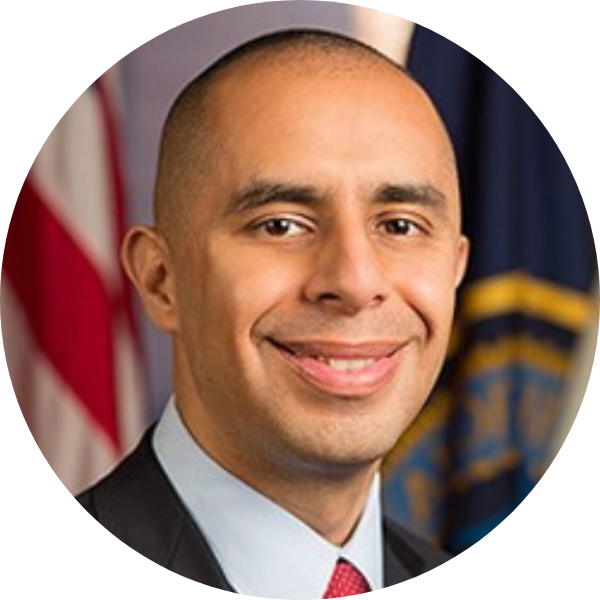 Jorge Elorza is Providence's 38th Mayor. He has led with integrity, boldness and long-term thinking since first taking office in 2015. Born and raised in Providence, Mayor Elorza is a graduate of Classical High School, the University of Rhode Island, and Harvard Law School. Prior to being elected Mayor, he served as a Legal Aid attorney and a Providence Housing Court Judge. While he was a professor at Roger Williams University School of Law, he co-founded the Latino Policy Institute.
As a member of the United States Conferences of Mayors, Mayor Elorza serves as co-chair of the Committee for Immigration Reform, Vice Chair of the Standing Committee on Community Development and Housing, and is a member of the Conference's Board of Trustees. The Mayor is an Aspen Institute Rodell Fellow, a member of the New Deal Leaders network, and a member of the inaugural Bloomberg Harvard City Leadership class. He has been an outspoken national voice on issues such as immigration reform, housing, and early childhood education.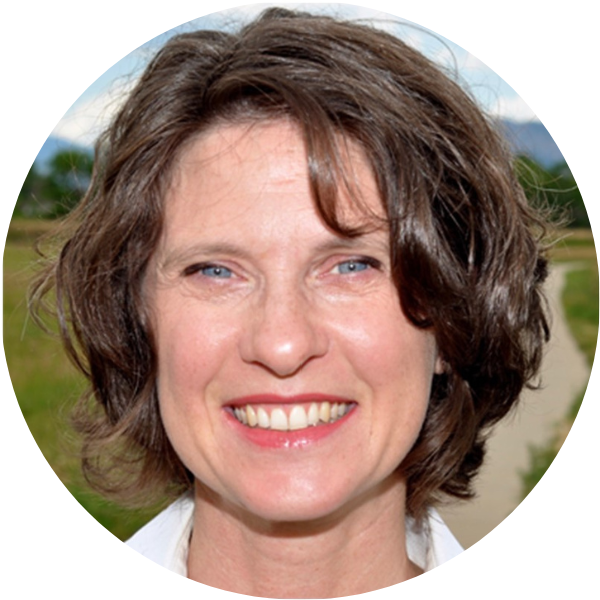 Lauren Larson is Director of the Colorado Governor's Office of State Planning and Budgeting, where she has led the state's fiscal response to the COVID-19 pandemic and the deployment of federal stimulus. Larson is responsible for developing the Governor's annual budget, forecasting State revenue, and conducting research and evaluation of programs. She also brings experience in state operations and agency leadership, serving as Colorado's statewide Director of State Operations and directing a regulatory licensing agency.  
Prior to joining the State of Colorado, Lauren served as Chief of the Treasury Branch under Presidents Bush and Obama, where she managed a $50 billion budget at the White House Office of Management & Budget and ensured strong fiscal controls for the $700 billion Troubled Asset Relief Program (TARP). Lauren also worked as an economist at PricewaterhouseCoopers, later becoming a senior advisor at the U.S. Department of the Treasury, Internal Revenue Service. Early in her career, Larson managed projects at nonprofits in London and New York City. She holds degrees from Syracuse University (BA) and the University of Michigan (MPP). 
Larson is President-Elect of the National Association of State Budget Officers and a Fellow with the National Academy of Public Administration.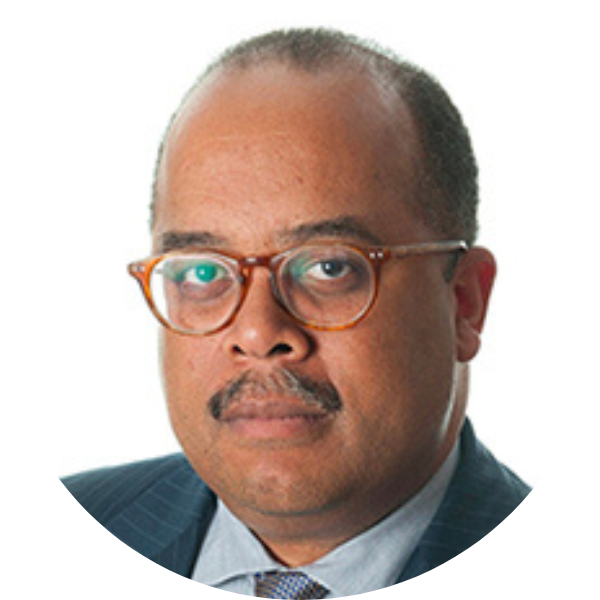 Larry Parks is a co-founder of Forethought Advisors, an advocacy, lobbying and strategic corporate solutions firm specializing in financial services. He has authored parts of several groundbreaking banking legislative initiatives, including key provisions in the Dodd–Frank Act of 2010.
Prior to the formation of Forethought Advisors, Mr. Parks spent 21 years as Senior Vice President of Legislative and Regulatory Affairs at the Federal Home Loan Bank of San Francisco. He has also served as Senior Advisor and Director of Strategic Regional Growth and Finance for the Department of Commerce, and as Associate Legislative Counsel and Director at the Mortgage Bankers' Association.
Mr. Parks has worked closely with Congress, presidential administrations, the Federal Housing Finance Agency, as well as member institutions and national housing and community development advocates to shape regulatory policy in the housing finance and banking industries. He has a J.D. from Yale and graduated magna cum laude with a BA in Political Science from Temple University.