University Leadership Council Shares Strategies for Civil and Inclusive Discourse in Current Political Climate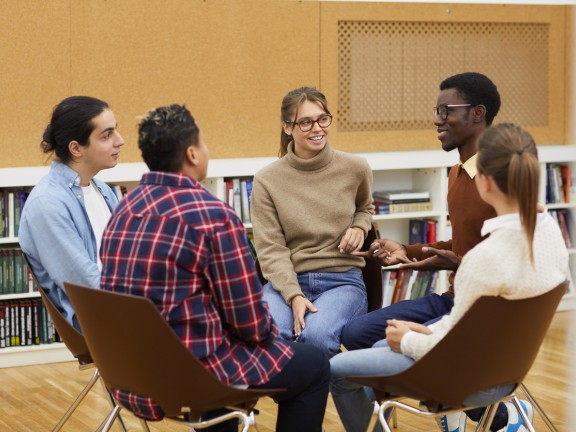 The Alliance convened the University Leadership Council on Diversity and Inclusion in International Affairs on Friday, February 3. The topic was Ensuring Civil, Inclusive Discourse in Curricular and Extracurricular Activities. Participants discussed the current political landscape and recent legislation related to diversity, equity, and inclusion in higher education, and its implications for developing DEI curriculum, programming, and policies in their universities. Additionally, participants highlighted new strategies and programming to build deliberative discourse skills in students, faculty, and the larger campus community.
Deans and administrators from 17 universities participated in the discussion, which featured presentations from Heinz College of Information Systems and Public Policy at Carnegie Mellon University and the Fletcher School at Tufts University. Maggie Mello, senior director of public service education at the Volcker Alliance, facilitated the conversation with Carla Koppell, interim vice dean for diversity, equity and inclusion at the Walsh School of Foreign Service at Georgetown University.