Tammie Green Joins the Volcker Alliance as Director, Next Generation Service Initiatives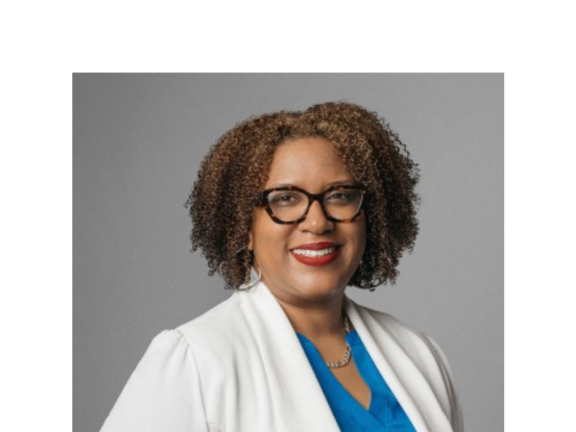 The Volcker Alliance is pleased to announce that Tammie Green will join our team at the end of May as Director of Next Generation Service Initiatives. Ms. Green currently serves part-time as a strategic project consultant for the Volcker Alliance's Next Generation Service Corps, a national initiative that builds on the work of the Public Service Academy, established by Arizona State University. NextGen Service helps universities design and implement new undergraduate credential programs where students cultivate the values, nimble thinking, and collaborative leadership skills required for effective public service, regardless of their chosen discipline or major.
Ms. Green currently serves as the founding director of the Social Action Alliance, a Next Generation Service Corps program at the Georgia State University Andrew Young School of Policy Studies. Launched in 2022, the Social Action Alliance is an interdisciplinary, experiential undergraduate initiative, designed to train future community leaders in public service, advocacy, philanthropy, and civic engagement. The Social Action Alliance aims to cultivate the next generation of social change-makers. The program offers a curriculum focused on social action and requires collaboration beyond the classroom and experiential learning in the private, public, and non-profit sectors.
In addition to directing the Social Action Alliance program, Ms. Green taught the inaugural cohort of ten students a course called Cultivating Change Makers. She holds an M.P.A. from the Andrew Young School and M.F.A.s from the Savannah College of Art and Design and National University. She brings to the Volcker Alliance over 15 years of experience as a multimedia writer, producer, and educator.
"We are thrilled to welcome Tammie to our team," said Sara Mogulescu, President of the Volcker Alliance. "She is a dynamic, inspiring leader who will play a critical role in helping us to build stronger collaborations with our university partners and supercharge the growing network of NextGen Service students and alumni around the country."
Ms. Green will be responsible for expanding student engagement and sharing resources and best practices among NextGen Service schools to inform program design. The Volcker Alliance offers schools a range of support to inform and accelerate planning and implementation efforts, including seed funding, technical assistance, project management, and structured opportunities to share progress and lessons learned.
"The Next Generation Service Corps is growing rapidly," said Brett Hunt, Senior Director of Next Generation Service Initiatives, "and we are fortunate to have Tammie joining our team at this critical moment in our growth. Her on-the-ground experience building and leading a NextGen Service program will be an invaluable resource for program leaders at our 15 member universities, as well as other schools that join the initiative."
"This is an incredible opportunity for me to take my passion for uplifting and educating young people to the next level by supporting faculty and administrators at universities around the country as they build and grow NextGen Service programs," said Ms. Green. "I am excited to join the Alliance's passionate and motivated team and to inspire and prepare diverse, socially conscious groups of college students to make their communities and our country a better and more just place."
Ms. Green will be based in the Atlanta area.