NextGen Service Hits the Ground Running!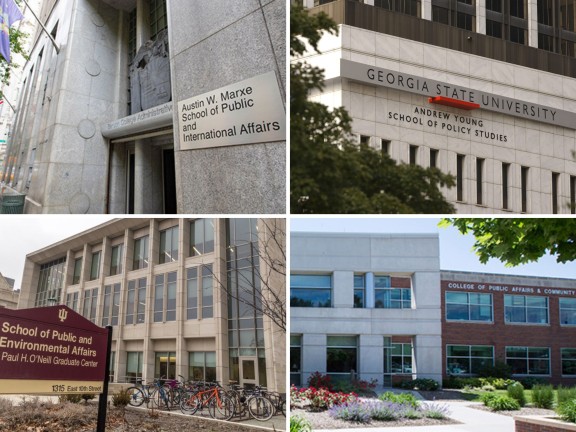 Launched in June with Arizona State University's Watts College of Public Service and Community Solutions, the Next Generation Service Partnership (NextGen Service) aims to engage a broader swath of undergraduates in public service education and position them for impact in public service and beyond. The initiative is off to a strong and promising start: four universities have already joined the partnership and are working closely with the Volcker Alliance and Watts College to expand undergraduate public service learning experiences on their campuses.
Indiana University's O'Neill School of Public and Environmental Affairs is the latest school to be selected for NextGen Service's "Active Planning Cohort." The O'Neill School joins the City University of New York's Baruch College, Austin W. Marxe School of Public and International Affairs; Georgia State University's Andrew Young School of Policy Studies; and the University of Nebraska Omaha's College of Public Affairs and Community Service, in the cohort. For one year, the Volcker Alliance and ASU Watts College will provide the Active Planning Cohort access to a range of support to inform and accelerate their planning and implementation efforts.
Read press releases from each of the universities in the NextGen Service Active Planning Cohort:
Additionally, in a recent interview with Goldie Blumenstyk of the Chronicle of Higher Education, Volcker Alliance President Thomas W. Ross and ASU Watts College Dean Jonathan Koppell discussed NextGen Service's mission and latest progress. Read the article here.