International Financial Law Review Recognizes Paul Volcker with Outstanding Achievement Award
International Financial Law Review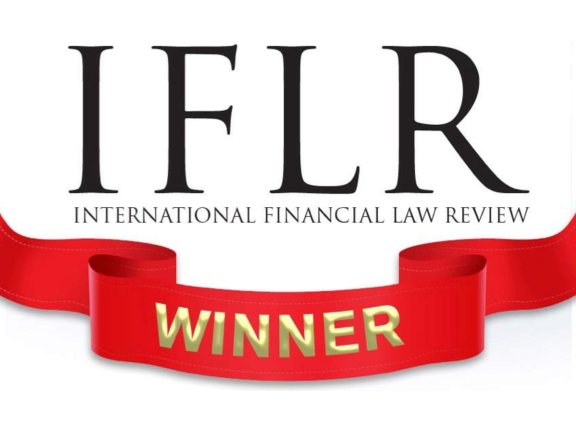 On May 14, 2020, the International Financial Law Review (IFLR) announced the winners of the 2020 Americas Awards. The IFLR Awards recognize award recipients from all over the world based on their achievements, legal ingenuity, innovation, and impact in the field of financial law and regulation. The announcement caps off months of research by the IFLR internal judging panel.
Paul A. Volcker, founding chairman of the Volcker Alliance, was recognized with the 2020 Outstanding Achievement Award. Although the IFLR is unable to host an award ceremony this year due to COVID-19, they recognized Mr. Volcker life achievements on their website:
Paul Volcker (1927-2019)

Paul Volcker, the father of the Volcker Rule, is best known for his committed work during two financial crises: the inflation crisis of the 1970s and 80s and the 2008 financial crisis.

From a financial regulatory perspective, arguably his biggest legacy was the Volcker Rule, which was implemented in 2015 to prevent banks from engaging in certain speculative investment activities using customer accounts. The Volcker Rule regulations were first announced in 2010 while Volcker was serving as an economic advisor to President Barack Obama and leading the President's Economic Recovery Advisory Board.

Volcker also had a lucrative career on Wall Street, which began in Chase Manhattan Bank and culminated in the chairmanship of New York corporate advisory and investment firm Wolfensohn & Co.

However, it is his role as an economist and in public service that was most striking. The UK's Guardian newspaper described him as 'the most eminent financial statesman of his generation'. Volcker was chairman of the Federal Reserve under presidents Jimmy Carter and Ronald Reagan (1979 - 87), and in that capacity he dramatically raised the Fed funds rate to its highest point to tame inflation.

Volcker chaired multiple organisations that have shaped financial regulation and set a benchmark for integrity and public responsibility. He established the Volcker Alliance in 2013.
We are proud that our founder's legacy continues to be recognized and celebrated by national and international audiences.