Future Leaders of Schools of Public Service Concludes its Pilot Year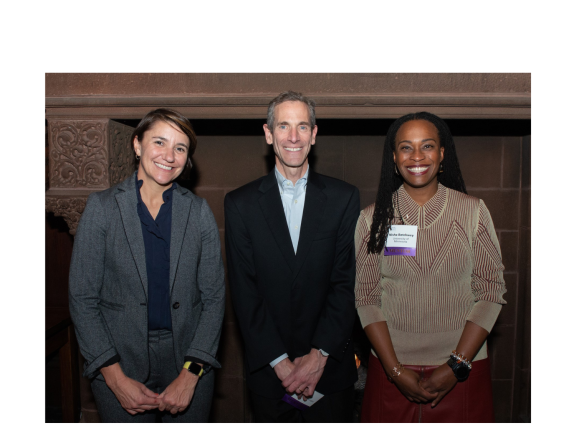 This month the Future Leaders of Schools of Public Service initiative (FLSPS) wrapped up its pilot year.
FLSPS aims to create more racially and ethnically diverse leadership in schools of public service by providing a range of networking and mentorship resources to colleagues from underrepresented backgrounds (URB) who are interested in exploring or pursuing academic leadership positions at schools of public service; identifying and engaging URB colleagues who may not be actively pursuing leadership positions by providing a welcoming and safe space to explore a leadership career path; and cultivating a diverse cohort of aspiring leaders that can be approached by search committees and university recruiters as new leadership opportunities open.
The initiative's first cohort included fifteen BIPOC, tenured faculty members in the field of public service education or a related field. These future leaders were supported by eighteen mentors from the Deans Summit — all deans and directors of schools of public service.
The leaders engaged in four virtual training and discussion modules: Navigating Relationships and Establishing Trust as a BIPOC Leader and Scholar; Balancing Different Academic Priorities; Developing a Leadership Voice and Public Persona; and Navigating Job Opportunities and Transitioning from Faculty to Leader. The modules were facilitated by co-chairs and Deans Summit members Nisha Botchwey, dean of the Humphrey School at the University of Minnesota; Carissa Slotterback, dean of the Graduate School of Public & International Affairs at the University of Pittsburgh; and Matt Auer, dean of the School of Public and International Affairs at the University of Georgia.
One leader said in reflection: "I went into [the module] exhausted from the end of the semester and sort of dreading having to have a conversation because it felt like 'one more thing' to do. However, once it started, I knew I was in the right place at the right time. The panel was energizing, and the small group discussion was exactly what I needed – fellowship and community building – even though I didn't know that's what I needed going into the session. I am so grateful for this space where I can just be and talk to people who 'get it'."
Throughout the year, leaders were invited to networking opportunities including the kickoff reception at the NASPAA conference and virtual workshops by Dr. Audrey Murrell on leadership development and mentorship management and Dr. Badia Ahad on making the transition from faculty to academic leadership. Although the cohort's program year has come to an end, the leaders are part of an ongoing community. They will continue to engage virtually and will also be invited to in-person networking and to serve as mentors to next year's cohort.