Abriana Gonzalez and Nina Kambili Join the Volcker Alliance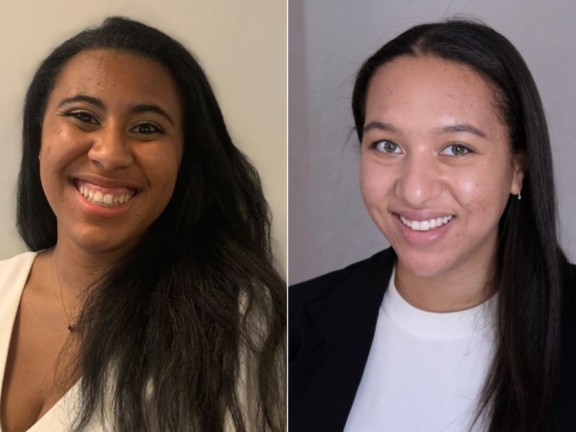 The Volcker Alliance is excited to welcome Abriana Gonzalez and Nina Kambili to the Volcker Alliance team as program assistants. Ms. Gonzalez and Ms. Kambili will be focusing on a wide range of Volcker Alliance initiatives, and we are thrilled to benefit from the diverse range of skills and experiences that the two recent graduates bring to the team.
Ms. Gonzalez will support communications at the Volcker Alliance, as well as the Government-to-University initiative. She comes to the Alliance from West Chester University of Pennsylvania where she graduated magna cum laude with a bachelor of arts in communication studies with an emphasis on rhetoric analysis and a minor in political science. During her four years at West Chester University, she helped lead West Chester's Forensics Speech and Debate Team to several victories and strengthened her public speaking and writing skills, winning over fifty awards. Additionally, while at school, Ms. Gonzalez worked as the research and special project manager for the Center for Women and Gender Equity, where she actively promoted and advocated for a campus community that values the safety, equality, and intellectual advancement of women of color and other historically marginalized groups.
Nina Kambili graduated magna cum laude from New York University with a bachelor of science in public policy and global studies and a concentration in politics. As an undergraduate, Ms. Kambili worked in New York City and State politics, including interning with a New York city council member in political fundraising. She also worked with the National Institute for Reproductive Health's government affairs team and with Operation Black Vote in London where she acted as one of the primary researchers for the organization's 2019 report on ethnic minority representation in local government. Currently, as a program assistant, Ms. Kambili works to support several initiatives in the Volcker Alliance portfolio, including the Next Generation Service Partnership and Truth and Integrity in Government Finance.