NC COVID-19 Student Response Corps
Our G2U partners in North Carolina leveraged government-university relationships to serve the state during the COVID-19 pandemic while also strengthening the talent pipeline into government.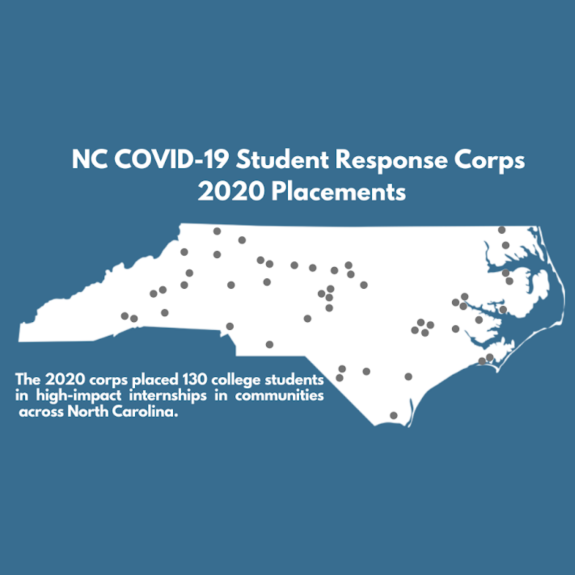 The NC COVID-19 Student Response Corps was launched in May 2020 by the NC Office of Strategic Partnerships (OSP) and Lead for North Carolina/UNC School of Government (SOG), in collaboration with many partners. Through the Response Corps, students are placed in internships with local government and nonprofit organizations to support COVID-19 response and other efforts.
In 2020 and 2021, the Response Corps placed 194 students in internships at 110+ nonprofit and government organizations across nearly 50 North Carolina counties. Students contributed to work ranging from vaccine distribution to nonprofit fundraising to town management. OSP and SOG hosted a two-day training and weekly speaker series attended by 150+ interns from the Response Corps and other programs across NC. In 2021, every intern was paid thanks to a partnership with two North Carolina philanthropies.