Volcker Alliance's Maggie Mello Joined Route Fifty Panel on Top Government Workforce Challenges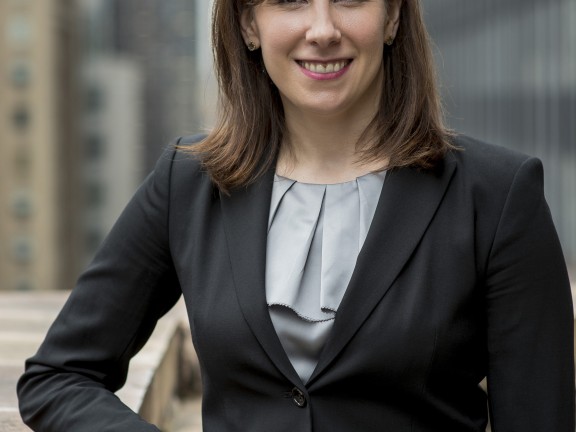 On November 29, Volcker Alliance's Maggie Mello, Associate Director, joined Route Fifty for a viewcast, Overcoming Top Workforce Challenges in State and Local Government. The digital event took a deep-dive into human capital and workforce issues state and local leaders face and shared best practices. Speakers shared their extensive experience in helping governments educate, train and motivate the next generation of public servants.
The Volcker Alliance recently launched the Government-to-University (G2U) Initiative to advance deeper partnerships between government and universities. Ms. Mello shared preliminary findings from the first phase of G2U, which focuses on fostering connections to ensure that universities train future government employees with the skills that will be most in demand in government, improving recruitment of top talent from universities into government, and generating practical research that aids government operations and effectiveness at all levels.
Additionally, Ms. Mello provided insight on the Volcker Alliance study, Preparing Tomorrow's Public Service: What the Next Generation Needs.
Hear Ms. Mello discuss our Government-to-University Initiative and ways to improve government recuitment techniques:
Maggie Mello Discusses Ways to Improve Government Recruitment Efforts from Volcker Alliance on Vimeo.

Read what audience members have said about the viewcast:
"I really liked the statement regarding not generalizing or categorizing the millennials. They all are not working for the same reasons. Enjoyed the topic and conversation" - Assistant to the Director of Administrative Services, City of Kansas City, MO
"Good information - definitely hit the hot topics facing local and state governments." - Compensation Analyst, City of Alexandria, Louisiana
"I am anxiously awaiting the link so I can share the information. Lots of take aways in all areas of employment in public service. Thank you." - Staff Services Analyst, DGS, State of California
"Very engaging!" - Learning and Development Manager, Ohio Department of Medicaid