Special Briefing on State Budgeting, the COVID-19 Recession, and What Comes Next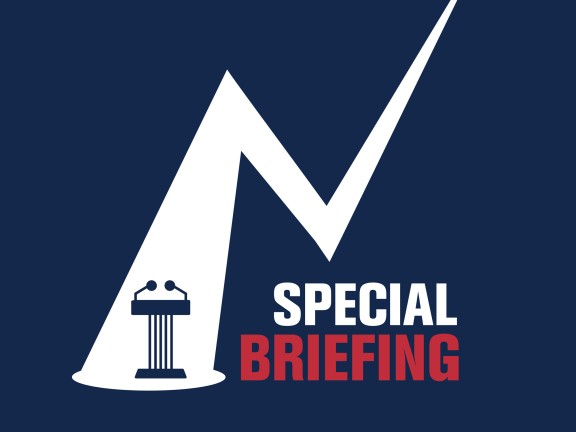 Special Briefing on State Budgeting, the COVID-19 Recession, and What Comes Next
Thursday, April 15, 2020 at 11 a.m. EDT
The Volcker Alliance and Penn Institute for Urban Research cohosted an online Special Briefing to review the Alliance's new report, Truth and Integrity in State Budgeting: Preparing for the Storm. The Special Briefing featured an expert panel discussing fiscal reforms that many states put in place before the 2020 recession as well as the role of trillions of dollars in federal aid in restarting the economy and stabilizing state budgets.
William Glasgall, Volcker Alliance senior vice president and director of state and local initiatives, reviewed the Alliance's 2021 state budget report's findings and served as co-moderator with Susan Wachter, co-director of Penn IUR. The review was followed by a panel discussion featuring Erica MacKellar, program principal, National Conference of State Legislatures; Gabriel Petek, legislative analyst, State of California; Juliette Tennert, chief economist, Kem C. Gardner Policy Institute; and Lisa Washburn, managing director, Municipal Market Analytics.
This briefing is the nineteenth in a series of sixty-minute online conversations featuring experts from the Volcker Alliance's national research network and Penn IUR, along with other leading academics, economists, and federal, state, and local leaders.
---
Erica MacKellar is Program Principal, Fiscal Affairs Program, with the National Conference of State Legislatures. She joined NCSL's Fiscal Affairs Program in 2011 and primarily covers issues around state budget conditions and state budget processes. Ms. MacKellar is the liaison to the National Association of Legislative Fiscal Offices, one of the professional staff associations within NCSL, and is also NCSL's liaison to the Vermont Legislature. She holds a bachelor's degree in government from Bowdoin College and a master's degree in public policy from the University of Denver.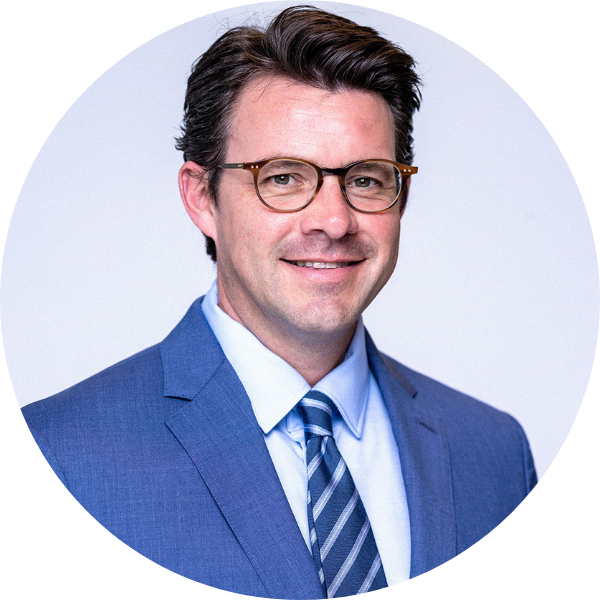 Gabriel Petek was appointed to the position of the Legislative Analyst in February 2019, as the sixth person to serve in that capacity since the office was founded in 1941. As the Legislative Analyst, Gabriel serves as the nonpartisan fiscal advisor to both houses of the California Legislature and oversees the preparation of fiscal and policy analyses of the state's budget and programs. His office is also responsible for preparing impartial analyses of all initiatives and constitutional measures qualifying for the state's ballot.
Before joining the office, Gabriel worked for two decades at S&P Global Ratings. Gabriel held several positions at S&P before he was ultimately named the Managing Director and Sector Leader in the U.S. States Group of the U.S. Public Finance Division in San Francisco. Gabriel was S&P's primary analyst for the states of California and Illinois.
Gabriel graduated with a Master in Public Policy from Harvard University's Kennedy School of Government, during which time he interned at the City of Boston's Office of Management and Budget. In addition, he earned his B.A., magna cum laude, in political science from Loyola Marymount University, with a portion of his undergraduate coursework completed through his participation in the Hansard Scholars Programme at the London School of Economics and Political Science. Gabriel holds the Chartered Financial Analyst (CFA) designation and has served as an advisor to the Government Finance Officer's Association's Committee on Governmental Budgeting and Fiscal Policy. He currently serves on the Statewide Leadership Council of the Public Policy Institute of California.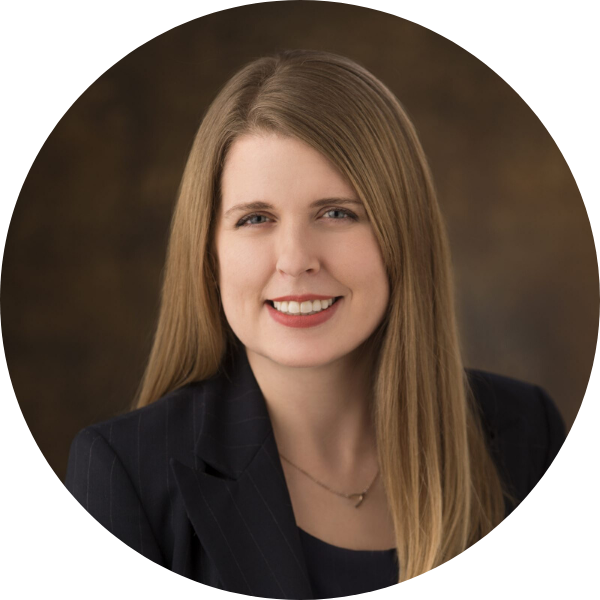 Juliette Tennert is the chief economist at the Kem C. Gardner Policy Institute, specializing in Utah's economy, economic forecasting and modeling, fiscal policy analysis and economic impact studies. Her most recent work includes state revenue forecasting, labor force analysis, housing and construction research and international trade data analysis.
Before joining the Eccles School, Tennert served as the state budget director and chief economist for Governor Gary Herbert, chief economist for Governor Jon Huntsman and as a fiscal analyst for the Utah State Legislature. Prior to her state service, Tennert was a research analyst for the Center for Business and Economic Research at the University of Nevada, Las Vegas (UNLV).
Tennert holds a master's degree in economics from UNLV and a bachelor's degree in economics from the University of Chicago. She is also an adjunct instructor of public budgeting and finance in the University of Utah's Master of Public Administration program and has been honored as one of Utah Business Magazine's annual "30 Women to Watch."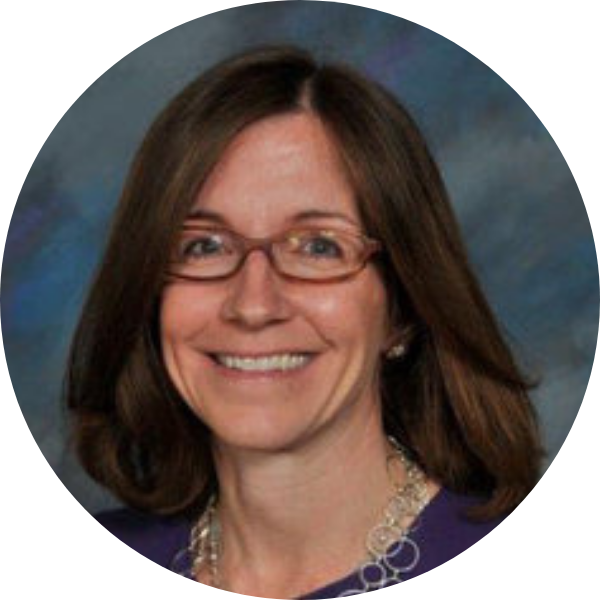 Lisa Washburn is a Managing Director for Municipal Market Analytics (MMA). She has been a municipal analyst for nearly 25 years. At MMA, Ms. Washburn leads the firm's consulting practice. In addition, MS. Washburn maintains MMA's credit impairment database and is a regular contributor to the firm's weekly Outlook, Default Trends and Investor publications. Prior to her current position, Lisa was a Managing Director in the Public Finance Group at Moody's Investors Service. During her tenure at Moody's, she managed a number of ratings teams including Southwest Local Governments, Housing and State Revolving Funds, and Municipal Structured Products.
Lisa is the Chair of the National Federation of Municipal Analysts (NFMA) and has been a member of the Board of Governors since 2008. She is also a member of MAGNY. Lisa has an undergraduate degree in finance from Lehigh University and holds the Certified Management Accountant designation.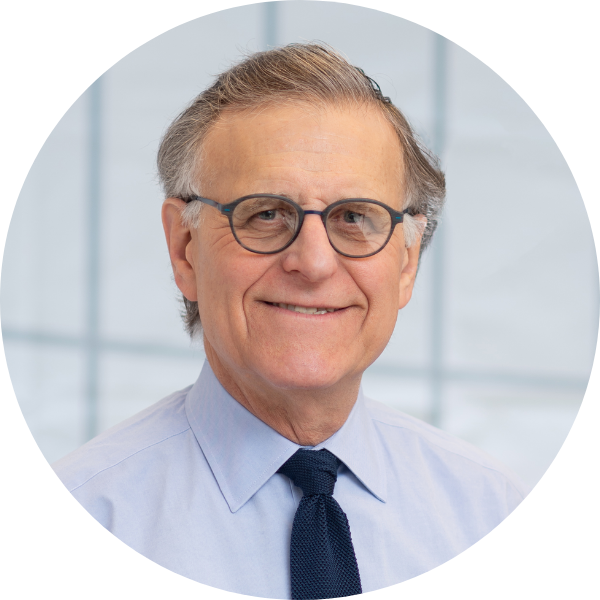 William Glasgall is senior vice president and director of state and local initiatives at the Volcker Alliance. In this role, he has supervised the publication of numerous working papers and studies, including four Truth and Integrity in State Budgeting reports. Previously, he was managing editor for states and municipalities at Bloomberg News and senior editor at BusinessWeek Magazine, where he won two Overseas Press Club reporting awards. In 2020, he was named a fellow at the University of Pennsylvania Institute for Urban Research. Mr. Glasgall is a member of the National Federation of Municipal Analysts, a member of the Municipal Fiscal Health Working Group of the Lincoln Institute of Land Policy, and a governor of the Overseas Press Club Foundation. A Boston University graduate, he was also a Knight-Bagehot Fellow in Economics and Business Journalism at Columbia University and a DAAD Fellow at the University of Bonn, Germany.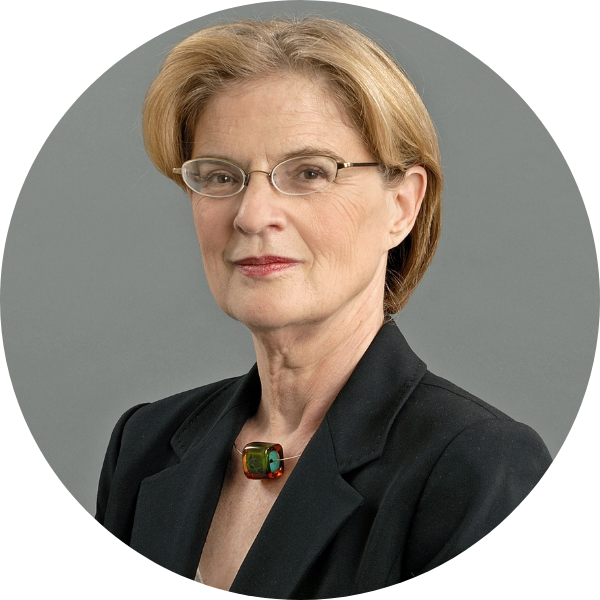 Susan Wachter is Sussman Professor and professor of real estate and finance at The Wharton School of the University of Pennsylvania. From 1998 to 2001, she served as assistant secretary for policy development and research, US Department of Housing and Urban Development, the senior urban policy official and principal advisor to the secretary. At The Wharton School, she was chairperson of the real estate department and professor of real estate and finance from July 1997 until her 1998 appointment to HUD. At Penn, she co-founded and currently is co-director of the Penn Institute for Urban Research. She also founded and currently serves as director of Wharton's Geographical Information Systems Lab.
Wachter was the editor of Real Estate Economics from 1997 to 1999 and currently serves on the editorial boards of several real estate journals. She is the author of more than two hundred scholarly publications and the recipient of several awards for teaching excellence at The Wharton School. Her forthcoming edited volume, Perspectives on Fair Housing, will be published by Penn Press. Previous volumes include Shared Prosperity in America's Communities and Neighborhood and Life Chances. She has served on multiple for-profit and not-for-profit boards and currently serves on the Affordable Housing Advisory Committee of Fannie Mae and the Office of Financial Research Advisory Committee of the US Treasury. She frequently comments on national media and testifies to Congress on US housing policy.