Special Briefing: The $2.3 Trillion American Jobs Plan and State and Local Infrastructure Needs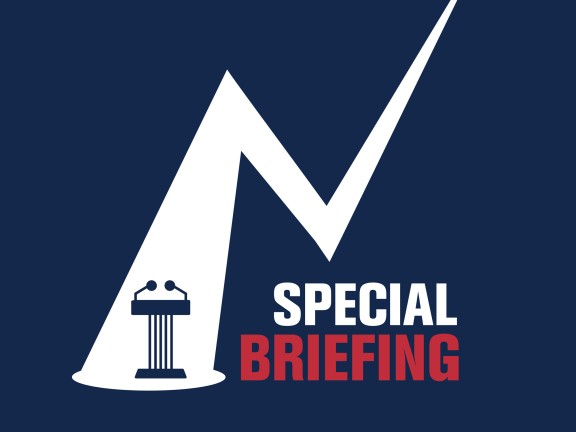 Join a Special Briefing: 
The $2.3 Trillion American Jobs Plan and State and Local Infrastructure Needs
Thursday, May 20, 2021, at 11 a.m. EDT
The Volcker Alliance and Penn Institute for Urban Research hosted an online Special Briefing to discuss the impact of the Biden Administration's infrastructure investment plan and fifteen-year financing strategy on states, counties, cities, schools, and employment. An expert panel reviewed the American Jobs Plan's priorities and what is likely to emerge as Congress debates the massive proposal.  
The program wias cohosted by William Glasgall, Volcker Alliance senior vice president and director of state and local initiatives, and Susan Wachter, co-director of Penn IUR. Expert panelists included Representative Earl Blumenauer (D-Oregon); Marc Morial, president and CEO, National Urban League; Robert Poole, director of transportation policy and Searle Freedom Trust Transportation Fellow, Reason Foundation; Richard Ravitch, former New York State Lieutenant Governor; and Polly Trottenberg, US Deputy Transportation Secretary.  
This briefing was the twentieth in a series of sixty-minute online conversations featuring experts from the Volcker Alliance's national research network and Penn IUR, along with other leading academics, economists, and federal, state, and local leaders. 
This special briefing will feature:
Rep

resentative

 Earl Blumenauer

,

 

Democratic Congressman from Oregon's Third District and Member, House Ways and Means Committee.

Marc 

Morial

,

 

President and CEO, National Urban League

Robert Poole

, Director of Transportation Policy and Searle Freedom Trust Transportation Fellow, Reason Foundation

Richard Ravitch

, former New York State Lieutenant Governor

Polly Trottenberg, US Deputy Transportation Secretary
---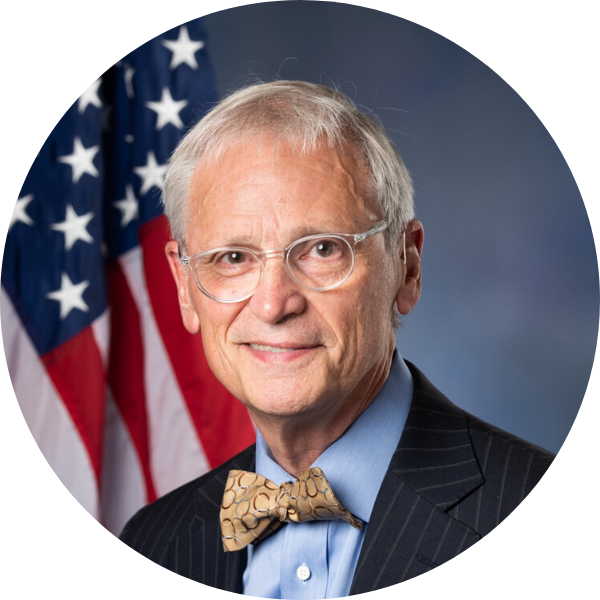 Congressman Earl Blumenauer has been at the forefront of progressive political leadership in Oregon and nationally for over four decades. He started his career in public service while still a college student, leading the campaign to lower the voting age both in Oregon and at the national level. During his time in local government as an Oregon State Legislator, Multnomah County Commissioner, and Portland City Commissioner, Congressman Blumenauer was a key player in leading the charge for ethics reform, environmental protection, and transportation innovation to create a more livable community. In Congress, Earl Blumenauer has tirelessly worked to solve some of America's toughest problems. Whether it's advocating for compassionate immigration reform, fighting for women's reproductive rights, investing in our nation's crumbling infrastructure, reforming our drug laws, or making sure everyone has access to high quality, affordable health care, Blumenauer stands apart for his creative, innovative, and effective leadership.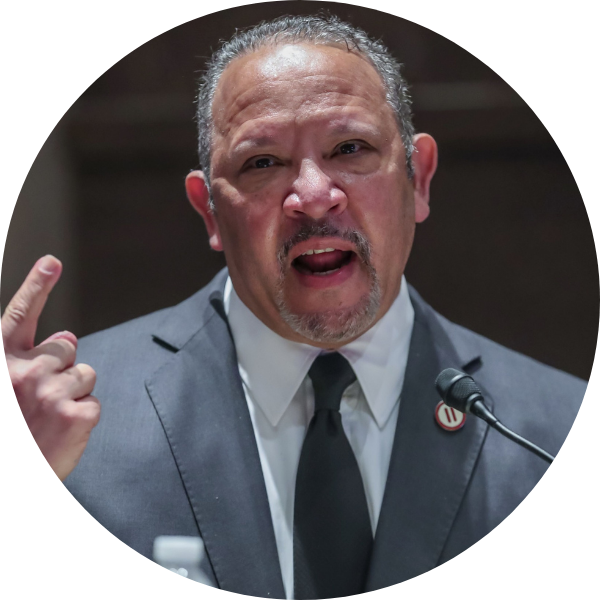 Marc H. Morial is the President and CEO of the National Urban League. Over the last 15 years, he has expanded the reach of its services by empowering our affiliate movement and created a framework to create policies that serve communities of color. As Mayor of New Orleans from 1994 to 2002, Morial led New Orleans's renaissance and left office with a 70 percent approval rating. He is a graduate of the University of Pennsylvania with a degree in Economics and African American Studies and holds a law degree from Georgetown University. He also is the author of, The Gumbo Coalition, a collection of lessons on the power of unity in our Democracy and a leadership framework for America's changemakers.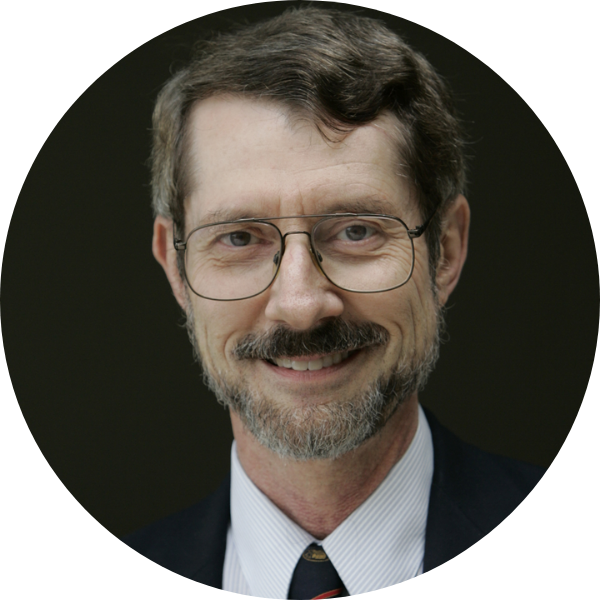 Robert Poole is director of transportation policy and the Searle Freedom Trust Transportation Fellow at the Reason Foundation. He has advised the U.S. DOT and half a dozen state DOTs on transportation policy. Over the past 20 years, he has helped introduce a number of policy ideas into U.S. transportation, including long-term toll concessions, HOT lanes, and dedicated truck-only lanes. A Reason policy paper Bob wrote in 1988 directly inspired the first state PPP law, enacted in California in 1989. That law led directly to the 91 Express Lanes—the world's first express toll lanes project and the first U.S. long-term toll concession project. 
Bob received his B.S. and M.S. in mechanical engineering at MIT and did graduate work in operations research at NYU. He's a member of the Transportation Research Board's Managed Lanes Committee, and was a member of TRB's special committee on the long-term viability of fuel taxes for highway funding. In 2007 he was named "Private Sector Entrepreneur of the Year" by the Public-Private Partnerships division of ARTBA. In 2008 he was a member of the Texas Study Committee on Private Participation in Toll Projects. In 2010 he was a member of Washington State DOT's Expert Review Panel on the I-405 corridor, and was also a member of the transportation transition team for Florida Gov. Rick Scott. 
Bob produces Reason's monthly e-newsletter, Surface Transportation Innovations, and wrote a monthly column on transportation policy over two decades for Public Works Financing. His book, Rethinking America's Highways: A 21st Century Vision for Better Infrastructure, was published by the University of Chicago Press in July 2018.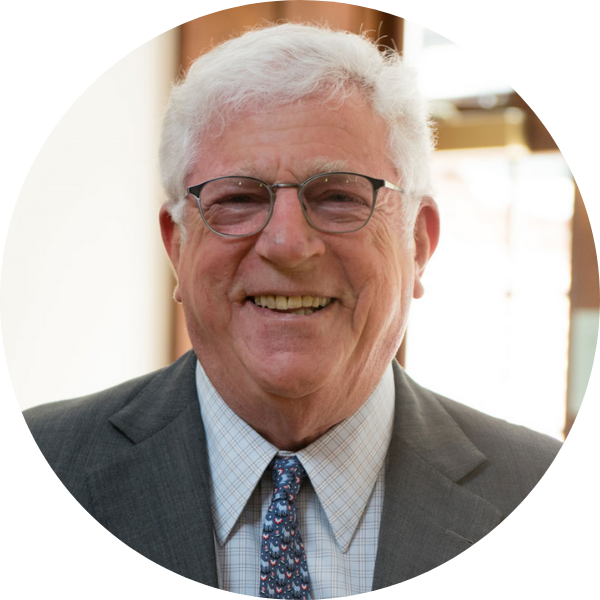 Richard Ravitch is an attorney, businessman, and public official, engaged in both private and public enterprise for more than fifty years. He began his career as a principal of the HRH Construction Corporation, where he supervised the development, financing, and construction of over 45,000 units of affordable housing in New York, Washington, DC, Puerto Rico, and other locations. In 1975, he was appointed chairman of the New York State Urban Development Corporation (UDC) by Governor Hugh Carey. The UDC, a "moral obligation" financing and development agency with 30,000 dwelling units under construction, had become insolvent and faced the first municipal bankruptcy since the 1930s.
From 1975 to 1976, Mr. Ravitch assisted New York City and State officials in resolving the city's defaults. In 1979, he was appointed chairman and chief executive of the Metropolitan Transportation Authority (MTA), where he recruited operating officials from the private sector with experience in marketing as well as management and operations, and developed a long-term capital plan, budget, and financing for a system-wide upgrade of operating equipment, roadbed, and signal capabilities. For his MTA work, he was awarded the American Public Transit Association's Individual of the Year Award in 1982.
Following his MTA service, Mr. Ravitch led the effort to recapitalize The Bowery Savings Bank, once the nation's largest mutual savings bank, arranging for its acquisition from FDIC by an investor group and serving as chairman and chief executive. Subsequently, Mr. Ravitch was retained by the owners of the Major League Baseball clubs to serve as president of the Player Relations Committee and oversee the creation of a revenue sharing plan and proposal for players.
In 1999, Mr. Ravitch was appointed co-chair of the Millennial Housing Commission to examine the federal government's role in meeting the nation's growing affordable housing challenges. He more recently served as lieutenant governor of the State of New York and was co-chair of the State Budget Crisis Task Force with former chairman of the Federal Reserve Paul A. Volcker. Mr. Ravitch is a Phi Beta Kappa graduate of Columbia College and received his bachelor of laws from Yale University School of Law.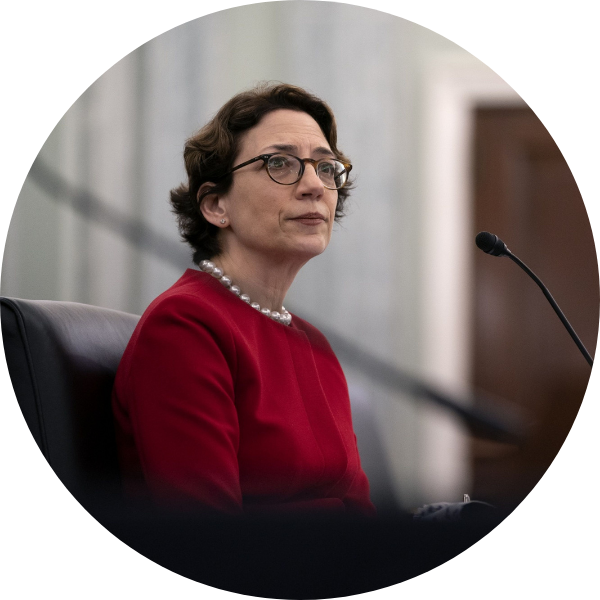 Polly Trottenberg was sworn in on April 14, 2021, US Deputy Secretary of Transportation by Secretary of Transportation Pete Buttigieg following her Senate confirmation. Trottenberg brings more than twenty-five years of public sector experience across all levels of government to the role. Most recently, she served for seven years as the Transportation Commissioner for New York City, where she headed an agency of nearly six thousand employees responsible for the safe, efficient, and equitable operations of New York City's transportation network. As Commissioner, she also led the New York City Department of Transportation (NYCDOT) through COVID-19 response and recovery, prioritizing transforming City streets to promote livability, sustainable transportation, and economic recovery.  
Previously, Trottenberg served in the Obama administration as the Assistant Secretary and Under Secretary for Policy at the US Department of Transportation. During her five years at the Department, she developed and implemented transportation policies to address the needs of state and local transportation agencies on every type of project from roads and bridges, to transit and rail, to airports, ports, and pipelines.  
Trottenberg's additional policy and managerial experience includes her time in the US Senate, where she served under Senator Daniel Patrick Moynihan, Majority Leader Charles Schumer, and Senator Barbara Boxer. Trottenberg graduated from Barnard College and received her Master's in Public Policy from Harvard's Kennedy School of Government.