Special Briefing: 2022 Outlook for States and Cities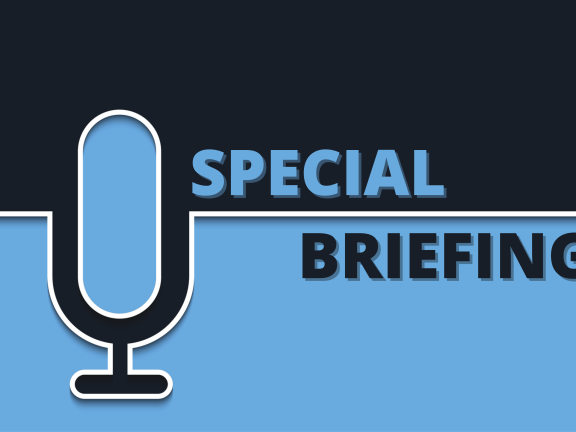 Join a Special Briefing on the 2022 Outlook for States and Cities
Thursday, January 20, 2022, at 11 a.m. EST
The Volcker Alliance and Penn Institute for Urban Research invite you to attend a Special Briefing on the 2022 outlook for states and localities. Our panel of experts from government, Washington, and Wall Street include Lucy Dadayan, Senior Research Associate with the Urban-Brookings Tax Policy Center at the Urban Institute; Larry Johnson, Commissioner, DeKalb County (Georgia) Board of Commissioners and President, National Association of Counties; Eric Kim, Senior Director, Fitch Ratings Inc.; Torsten Slok, Chief Economist, Apollo Global Management, and Mark Zandi, Chief Economist, Moody's Analytics. The panelists will discuss the path of the US economy, inflation, interest rates, the impact COVID-19 continues to have, and whether state and local governments face a "fiscal cliff" as federal pandemic budget aid wanes.
 Moderated by William Glasgall, Volcker Alliance Senior Vice President and Director of State and Local Initiatives, and Susan Wachter, Co-director of the Penn Institute for Urban Research, this briefing is the twenty-sixth in a series of sixty-minute online conversations featuring experts from the Volcker Alliance's national research network and Penn IUR, along with other leading academics, economists, and federal, state, and local leaders.
Special Briefings are made possible by funding from The Century Foundation, the Volcker Alliance, and members of the Penn IUR Advisory Board.
Recordings of the entire Special Briefings series are available on the Volcker Alliance website: SPECIAL BRIEFING SERIES ARCHIVE.
---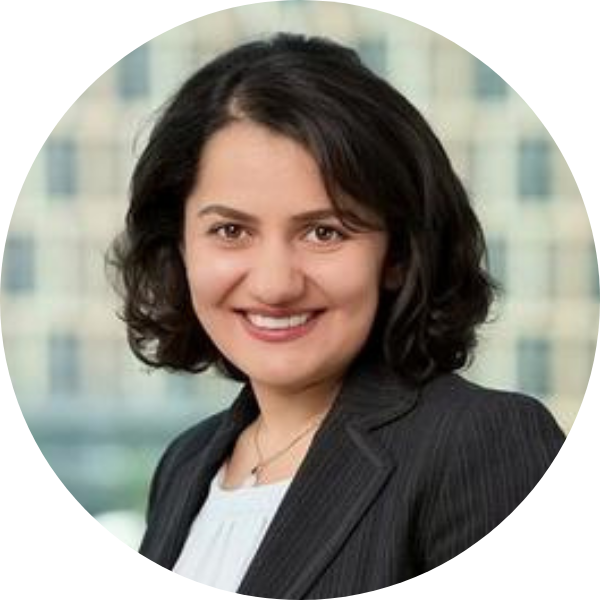 Lucy Dadayan is a senior research associate with the Urban-Brookings Tax Policy Center at the Urban Institute, where she is leading the State Tax and Economic Review project. Before joining Urban, Dadayan was a senior research scientist with the Rockefeller Institute of Government, where she wrote extensively on state and local government fiscal issues, including state government tax revenue trends, personal income taxes, tax revenue forecasts, property taxes, gambling tax revenue, government employment, spending on social services, education spending, and state spending on children's programs. She has authored or coauthored four chapters for the Book of the States (2015, 2016, and 2017 editions). Dadayan's work is frequently cited in major news media, including the Wall Street Journal, the New York Times, the Bond Buyer, Bloomberg, the Washington Post, Forbes, the Boston Globe, the Financial Times, and the Los Angeles Times. Dadayan is often invited to present at conferences and provide testimonies for state government agencies. Dadayan has been a reviewer for the peer-reviewed journals Public Budgeting and Finance, State and Local Government Review, and the Journal of Public Administration and Policy Research. In addition, she is a reviewer for the Hawaii International Conference on System Sciences, one of the longest standing continuously running scientific conferences. Dadayan holds an MA in public policy and affairs and a PhD in informatics, both from the State University of New York at Albany.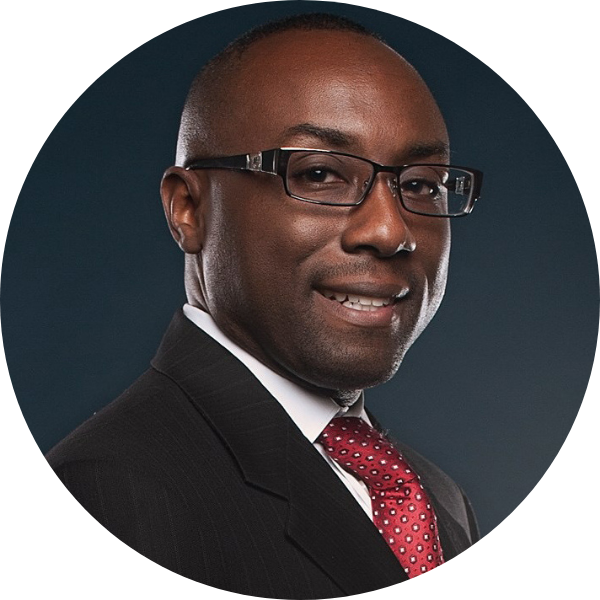 Larry Johnson was elected to the DeKalb County, Georgia, Board of Commissioners in November 2002, making him one of the youngest ever to be elected to serve in this capacity. He was reelected for his fifth term in November 2018.
Commissioner Johnson is passionate about services that benefit youth and improve health. He spearheaded the "DeKalb Walks…For the Health of It," an initiative for which he designated walking as the official exercise of DeKalb -- the only county in the U.S. to do so. His commitment to health captured the attention of former First Lady Michelle Obama, and he became involved in her national "Let's Move!" campaign.
Commissioner Johnson was elected President of the National Association of Counties (NACo) in July 2021. Active in NACo since 2005, he has served in numerous leadership capacities within NACo. In 2017, he was appointed as the Chair of NACo's Large Urban County Caucus, and in 2005, he chaired NACo's Health Disparities Subcommittee. He was graduated from the University of Illinois at Urbana-Champaign with a bachelor's degree in community health. He later earned a master's degree in public health from the University of Northern Colorado. Commissioner Johnson is married and has one daughter.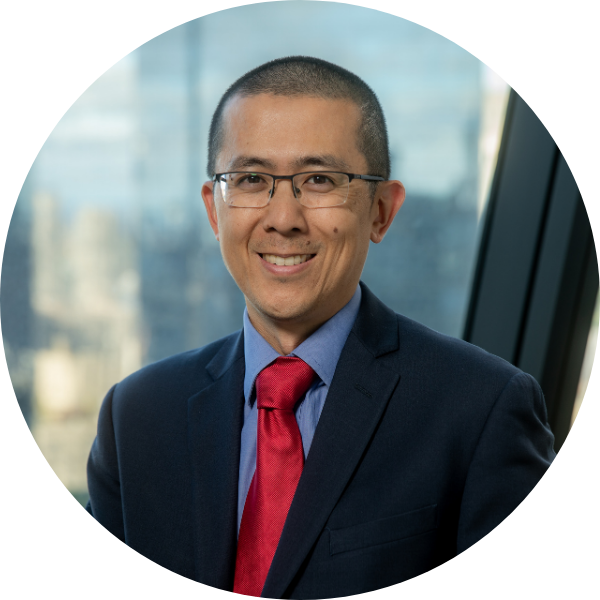 Eric Kim is a Senior Director in Fitch Ratings' U.S. public finance department and head of the U.S. states rating team. He is based in New York and is a member of the tax-supported ratings group, focusing on state and local government credits in the U.S.
Eric joined Fitch in March 2007, and before joining the tax-supported group he also worked in Fitch's education and non-profit institutions group. Prior to joining Fitch Eric was chief of staff for the first deputy commissioner at the New York City (NYC) Taxi and Limousine Commission. He also worked as a project manager at the Lower Manhattan Borough Commissioner's Office in the NYC Department of Transportation (DOT). Eric began his career as a NYC Urban Fellow, providing research and analytical support in the commissioner's office at the DOT.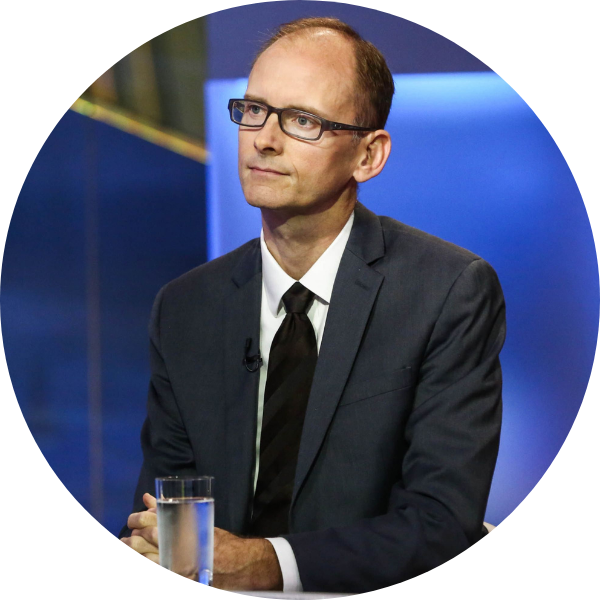 Torsten Slok is chief economist at Apollo Global Management's executive office in New York. Prior to joining the firm in August 2020, he worked for 15 years on the sell-side, where his team was top-ranked by Institutional Investor in fixed income and equities for ten years, including No. 1 in 2019. Previously he worked at the OECD in Paris, in the Money and Finance Division and the Structural Policy Analysis Division. Before joining the OECD he worked for four years at the IMF in the division responsible for writing the World Economic Outlook and the division responsible for China, Hong Kong, and Mongolia.
Torsten studied at University of Copenhagen and Princeton University. He frequently appears in the media (CNBC, Bloomberg, WSJ, NYT, FT), and has published numerous journal articles and reviews on economics and policy analysis, including in the Journal of International Economics, Journal of International Money and Finance, and The Econometric Journal.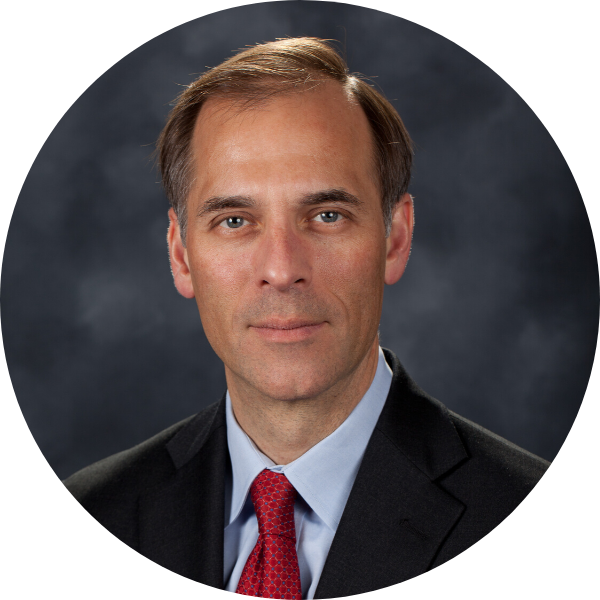 Mark M. Zandi is chief economist of Moody's Analytics, where he directs economic research. Moody's Analytics, a subsidiary of Moody's Corp., is a leading provider of economic research, data and analytical tools. Dr. Zandi is a cofounder of Economy.com, which Moody's purchased in 2005. Dr. Zandi is on the board of directors of MGIC, the nation's largest private mortgage insurance company, and is the lead director of Reinvestment Fund, one of the nation's largest community development financial institutions, which makes investments in underserved communities. He is a trusted adviser to policymakers and an influential source of economic analysis for businesses, journalists and the public. Dr. Zandi frequently testifies before Congress and conducts regular briefings on the economy for corporate boards, trade associations, and policymakers at all levels. He is often quoted in national and global publications and interviewed by major news media outlets, and is a frequent guest on CNBC, NPR, Meet the Press, CNN, and various other national networks and news programs.
Dr. Zandi is the author of Paying the Price: Ending the Great Recession and Beginning a New American Century, which provides an assessment of the monetary and fiscal policy response to the Great Recession. His other book, Financial Shock: A 360º Look at the Subprime Mortgage Implosion, and How to Avoid the Next Financial Crisis, is described by the New York Times as the "clearest guide" to the financial crisis. Dr. Zandi earned his BS from the Wharton School at the University of Pennsylvania and his PhD at the University of Pennsylvania.