The Volcker Alliance Welcomes Two Interns from ASU's Next Generation Service Corps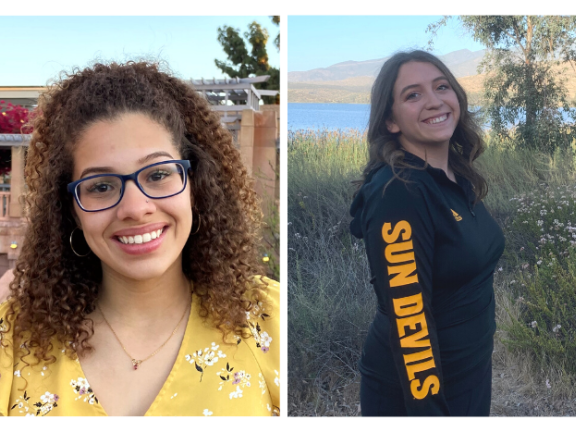 The Volcker Alliance is excited to welcome two interns, Bridget Abraham and Isabel Huerta, to the program team. Ms. Abraham and Ms. Huerta will work remotely from Arizona State University (ASU), where they are undergraduate students in the Next Generation Service Corps (NGSC) program at ASU's Watts College of Public Service and Community Solutions.
The Next Generation Service Corps (NextGen Service) is a ground-breaking nationwide initiative that draws a diverse array of talented young people into government careers. At ASU, students from a wide-range of majors engage in practical leadership development activities, learn about cross-sector collaboration, and complete internships in the public, private and nonprofit sectors. Corps Members at ASU are organized into Mission Teams based on their interest in addressing particular social issues.
Both Ms. Abraham and Ms. Huerta will obtain a certificate in cross-sector leadership through the NGSC program alongside their primary degree. Ms. Abraham, a senior, studies sustainability and business. Ms. Huerta, a sophomore, studies biomedical sciences.
Ms. Abraham and Ms. Huerta will support a wide range of initiatives in the Alliance portfolio. We are thrilled to welcome them to the team!