The Volcker Alliance Welcomes Brett Hunt as Director of Next Generation Service Initiatives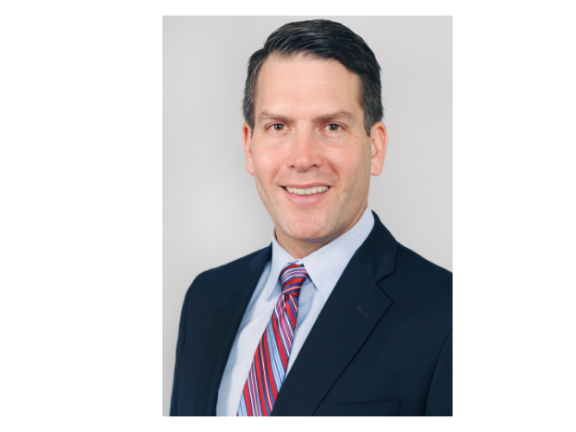 The Volcker Alliance is thrilled to welcome Brett Hunt as the inaugural director of Next Generation Service Initiatives. Mr. Hunt will oversee our Next Generation Service Corps (NextGen Service), working directly with a network of universities to create innovative programs that prepare college students for careers in public service.
Watch a brief video about NextGen Service here>>
In addition to overseeing the Next Generation Service Corps, Mr. Hunt will devote a portion of his time to developing new initiatives and partnerships focused on recruiting the next generation of talent into government. He will also provide strategic guidance across the Volcker Alliance portfolio to help strengthen our impact and influence.
Previously, Mr. Hunt was executive director of the nation's first Public Service Academy at Arizona State University. Mr. Hunt's experience prior to joining the Public Service Academy at
ASU spans the public, private and military sectors. He began his career as a captain in the US Army, including deployments to Iraq and Kuwait and service in Korea. He served as a foreign service officer at the Department of State, where he was a vice consul in the US Consulate General in Guadalajara, Mexico. In the private sector, Mr. Hunt worked as a consultant on immigration and agriculture issues, as well as on state and federal Department of Defense clean energy programs. He also worked as a manager in the fresh produce industry.
Passionate about veterans' issues, Mr. Hunt advocates for veterans at the local, state, and federal levels; he is a facilitator for the Treks 4 Vets program, a wilderness therapy program, serves on US Senator Mark Kelly's Veterans Advisory Committee, and founded the Veterans Scholar Program at Arizona State University to support student veterans. He also serves on the Arizona Advisory Board for the US Global Leadership Coalition and is a member of the Phoenix Council on Foreign Relations.
We are grateful to have Brett's expertise on our team!