Sara Mogulescu Joins National Academy of Public Administration 2022 Class of Academy Fellows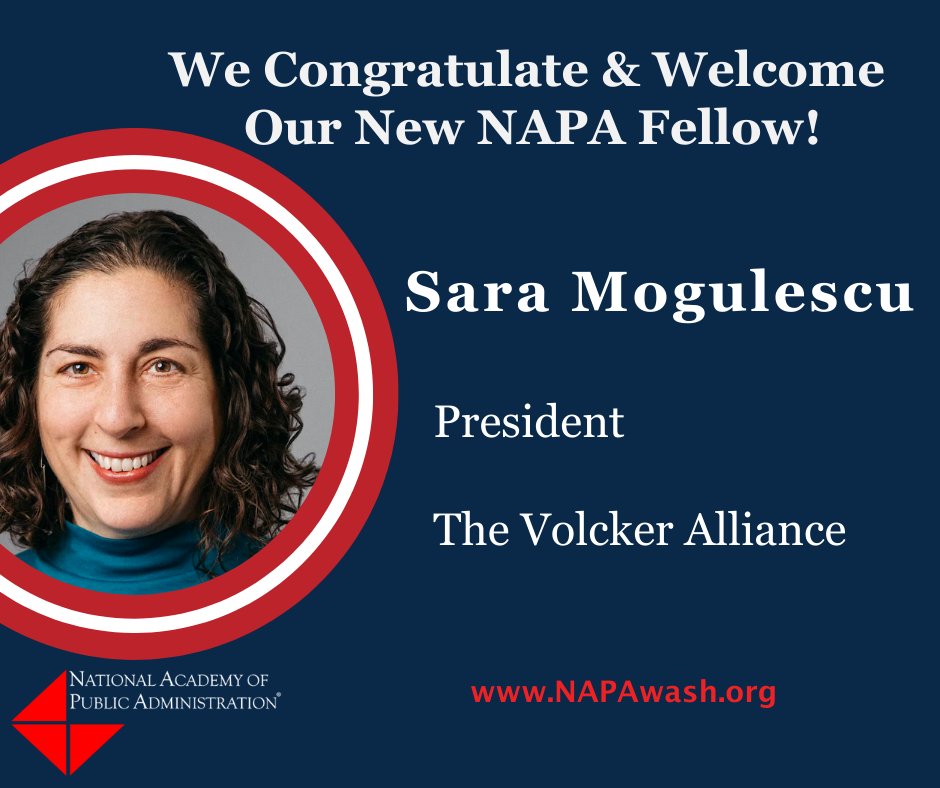 Sara Mogulescu, President of the Volcker Alliance, was recently appointed a National Academy of Public Administration (NAPA) Fellow. Chartered by Congress to provide non-partisan expert advice, NAPA is an independent, non-profit, and non-partisan organization to assist government leaders in building more effective, efficient, accountable, and transparent organizations. Ms. Mogulescu joins 34 other distinguished leaders in public administration in the 2022 Class of Academy Fellows to address current and emerging issues in our democracy and contribute to the intellectual and popular discourse on government. 
She will be formally inducted in November at the annual Academy Fall Meeting, taking place virtually and in-person at three host sites: the Academy headquarters in Washington, D.C., Carnegie Mellon University in Pittsburgh, PA, and University of Connecticut in Hartford, CT. This year's meeting will focus on "Strengthening Social and Economic Development Through Meaningful Work."

Read the press release here.