Special Briefing on the Infrastructure Investment and Jobs Act: Clean Water, Better Broadband, Resilience, and Equity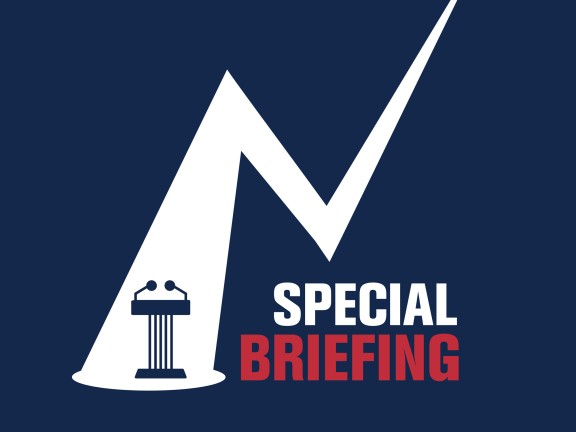 Special Briefing on the Infrastructure Investment and Jobs Act: Clean Water, Better Broadband, Resilience, and Equity
Thursday, September 23, 2021, at 11 a.m. EDT
The Volcker Alliance and Penn Institute for Urban Research held a Special Briefing on the $1 trillion infrastructure bill under consideration. Our expert panel focused on America's needs for investment in clean water and wider access to broadband Internet service in states, cities, and counties.
Panelists included Mayor Ras J. Baraka of Newark, New Jersey; Kathryn de Wit, Project Director of Broadband Access Initiative; Thomas Hazlett, Macaulay Endowed Chair in Economics at Clemson University; and Howard Neukrug, Executive Director of The Water Center at Penn.
 Moderated by William Glasgall, Volcker Alliance Senior Vice President and Director of State and Local Initiatives, and Susan Wachter, Co-Director of Penn IUR, this briefing is the twenty-third in a series of sixty-minute online conversations featuring experts from the Volcker Alliance's national research network and Penn IUR, along with other leading academics, economists, and federal, state, and local leaders.
Special Briefings are made possible by funding from The Century Foundation, the Volcker Alliance, and members of the Penn IUR Advisory Board.
Recordings of the entire Special Briefings series are available on the Volcker Alliance website: SPECIAL BRIEFING SERIES ARCHIVE
---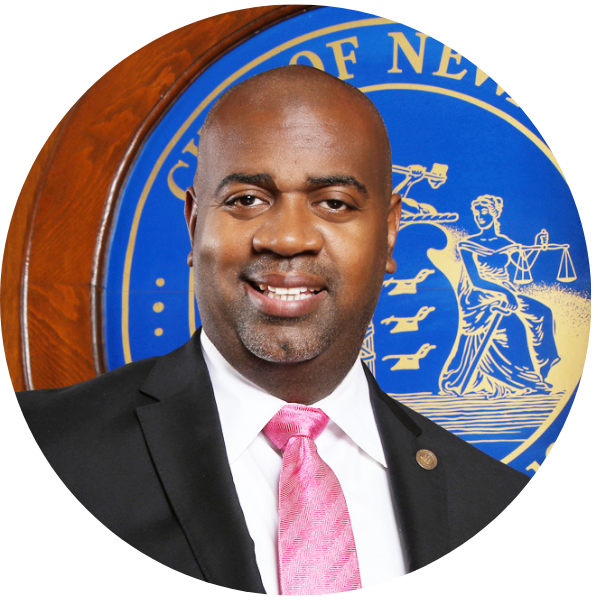 A native of Newark, whose family has lived in the city for more than 80 years, Mayor Ras J. Baraka's progressive approach to governing has won him accolades from grassroots organizations to the White House. With a forward-thinking agenda that reduced crime to its lowest levels in five decades, addressed affordability while maintaining steady growth, lowered unemployment, and returned local control of schools after more than two decades, Baraka has defied expectations since taking office in 2014.
Mayor Baraka's futurist agenda includes the implementation of a groundbreaking partnership called Hire. Buy. Live. Newark, a program that marks the first time that any US city has sought to transform its economy by combining employment, procurement, and residential strategies.
As part of his commitment to strengthen Newark's position in the expanded technology space, the City launched LinkNWK (pronounced Link Newark). This communications network of sidewalk kiosks provides Newark residents and visitors with free, gigabit Wi-Fi, mobile device charging, phone calls to anywhere in the U.S., access to municipal services, maps and directions, and real-time local information on city streets at no cost to taxpayers or users.
Mayor Baraka is also recognized nationally as a thought leader in the space of urban revitalization and his defiance of a hostile Presidential directive targeting the immigrant community with an executive order designating Newark as a sanctuary city solidified his status as one of the country's most progressive elected officials.
Mayor Baraka was educated in the Newark Public Schools. He received a Bachelor of Arts degree in Political Science and History from Howard University in Washington, D.C. and a Master's Degree in Education Supervision from St. Peter's University in Jersey City. His father, the late Amiri Baraka, was a legendary poet and playwright. His mother, Amina Baraka, is herself a renowned poet. Doting husband, and father of three daughters and a son, Mayor Baraka is a published author and is well-regarded in the entertainment industry for his appearance on the Grammy-award winning album, "The Miseducation of Lauryn Hill" in his authentic role as an educator, and for his EP "What We Want."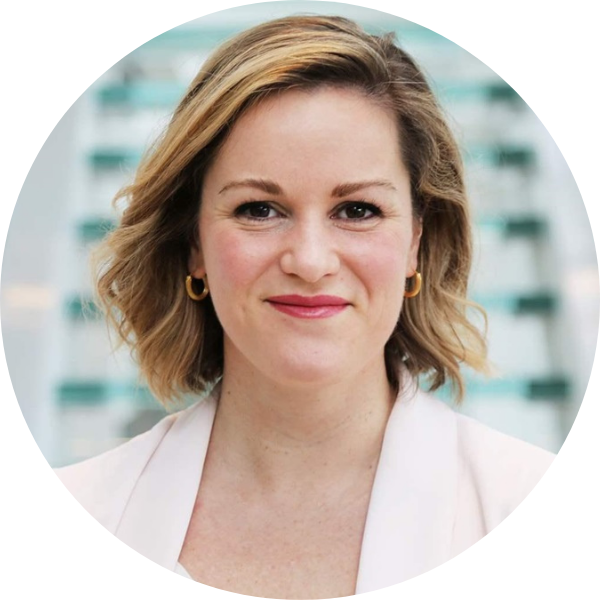 Kathryn de Wit directs Pew's broadband access initiative, which examines efforts to connect millions of Americans to high-speed, reliable internet. In addition to assessing how states are approaching this challenge, de Wit's work also includes addressing research gaps and bringing together stakeholders for data-driven discussions about how to close the connectivity gap. 
Before joining Pew, de Wit was an associate with Booz Allen Hamilton, where she focused on telecommunications issues. Before her work at Booz Allen Hamilton, she was a senior fellow with the Heinz Endowments. De Wit holds bachelor's degrees in communications and sociology from Penn State University and a master's in public administration from the University of Pittsburgh..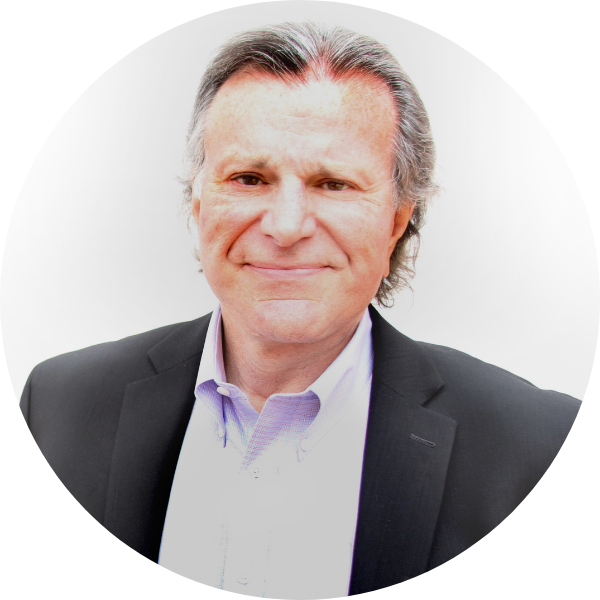 Thomas Hazlett is Hugh H. Macaulay Endowed Chair in Economics at Clemson University.  He has previously held faculty positions at U.C. Davis, George Mason University, and the Wharton School, and served as Chief Economist of the FCC.  He has written widely in economics journals and law reviews, and for such popular outlets as the Wall Street Journal, N.Y. Times, Slate, The Economist, Reason, The New Republic, Business Week, Harvard Business Review, Barron's and the Financial Times. Hazlett's most recent book, The Political Spectrum: The Tumultuous Liberation of Wireless Technology, from Herbert Hoover to the Smartphone (Yale, 2017), was named one of the top tech books of the year by the Consumer Technology Association.  In its review, the Wall Street Journal wrote: "Given the exciting promise of today's technology, how did we end up hamstrung by such a backward regulatory regime?  Mr. Hazlett provides a fascinating history."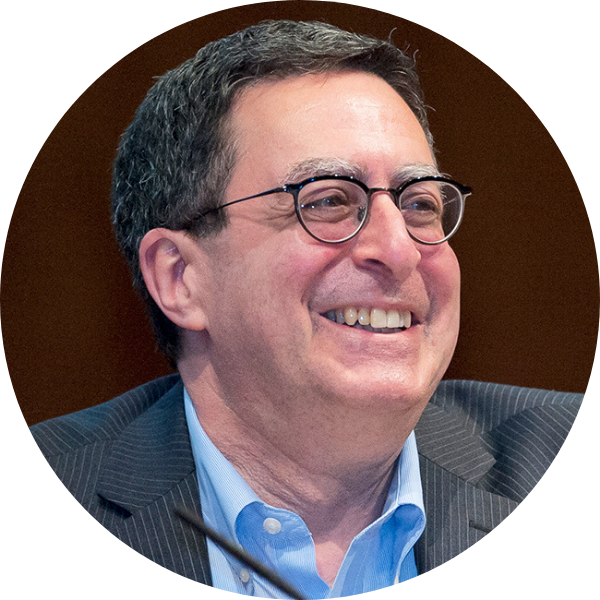 Howard Neukrug is the former Commissioner and CEO of Philadelphia Water, where he was responsible for all aspects of utility operations, environmental compliance, engineering, financing, budgeting, capital and strategic planning, customer service, human resources, and legal and policy decisions for its drinking water/wastewater/stormwater system serving 2.3 million people. At Penn, he is the director of the Water Center and teaching courses on the water industry and the role of water in urban sustainability and resiliency. He is also a Principal with CASE Environmental, LLC, where he provides consulting services to cities and utilities in urban planning, systems design, sustainability, organizational development, strategic planning and trends and innovations in the global water industry.