Special Briefing on the COVID-19 Vaccine Rollout and the Impact on States and Municipalities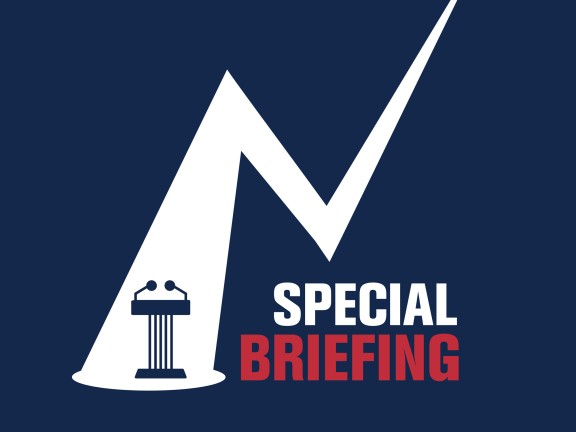 Special Briefing on the COVID-19 Vaccine Rollout and the Impact on States and Municipalities
Thursday, February 11, 2021, at 11 a.m. EST
The Volcker Alliance and Penn Institute for Urban Research cohosted an online Special Briefing featuring Greg Brown, executive director, Kenan Institute of Private Enterprise, UNC Kenan-Flagler Business School; Matthew Chase, executive director, National Association of Counties; Toluse Olorunnipa, White House reporter, the Washington Post; and Torsten Slok, chief economist, Apollo Global Management. The expert panel discussed the Biden Administration's COVID-19 vaccination plan; the likely path of the pandemic; and the impact on office work and state and local tax revenues and operations.
Moderated by William Glasgall, Volcker Alliance senior vice president and director of state and local initiatives, and Susan Wachter, co-director of Penn IUR, this briefing was the eighteenth in a series of sixty-minute online conversations featuring experts from the Volcker Alliance's national research network and Penn IUR, along with other leading academics, economists, and federal, state, and local leaders.
This special briefing will featured:
Greg Brown

, Executive Director, Kenan Institute of 

Private Enterprise, UNC Kenan-Flagler Business School

Matthew Chase,

 Executive director, National Association of Counties

Toluse

 

Olorunnipa

,

 White House reporter, Washington Post

Torsten

 

Slok

,

 Chief Economist, Apollo Global Management 
---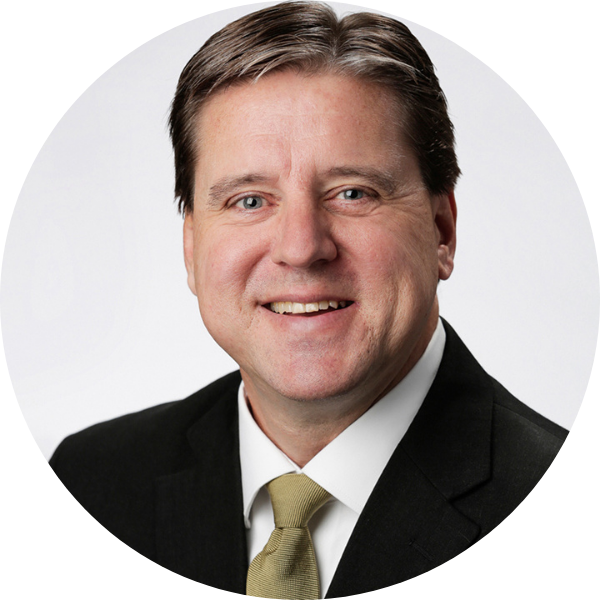 Greg Brown is executive director, Kenan Institute of Private Enterprise, and Sarah Graham Kenan Distinguished Professor of Finance, UNC Kenan-Flagler Business School in Chapel Hill, North Carolina. In addition to his leadership as director of the institute, Greg is also the founder and research director of the Institute for Private Capital, an institute-affiliated research center.
Greg's research focuses on financial risk and the use of financial derivative contracts as risk management tools. He also studies private investment strategies such as hedge funds and private equity. His research has been published in leading academic and practitioner finance journals, including The Journal of Finance, The Journal of Financial Economics, The Review of Financial Studies, The Journal of Derivatives, Financial Analyst Journal and RISK.
Greg received his doctorate in finance from the University of Texas at Austin and graduated cum laude from Duke University with a bachelor's degree in physics and economics.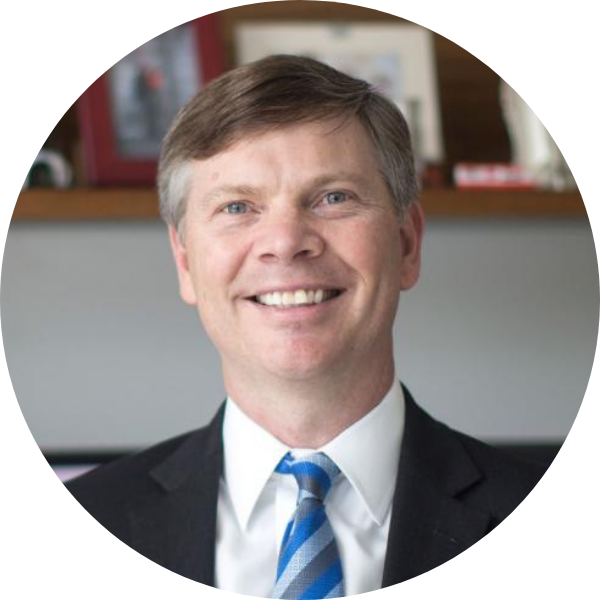 Matthew D. Chase has served as the CEO/executive director of the National Association of Counties (NACo) since September 2012. As the chief executive officer, he is responsible for the overall management of the association. NACo is the only national association representing America's 3,069 county governments.
During his professional career, Matt has focused on promoting America's economic competitiveness, strengthening the intergovernmental system of federal, state, and local officials, and engaging local elected officials in the federal policymaking process. In addition, he is a regular presenter on the impact of federal budget and policy trends on local governments and communities.
Previously, Matt served nearly a decade as executive director of the National Association of Development Organizations (NADO), representing local government-based regional planning and development organizations. Prior to becoming NADO's executive director, he was the organization's deputy executive director and legislative affairs director. He began his career with the Professional Managers Association, serving as membership services director and chief operating officer.
He is a graduate of Hartwick College in Otsego County, New York, and holds a master's degree in political management from The George Washington University. He currently serves on the board of advisors for GW's Graduate School of Political Management and the board of directors for Vets' Community Connections. He was recently selected as a Fellow for the National Academy of Public Administration.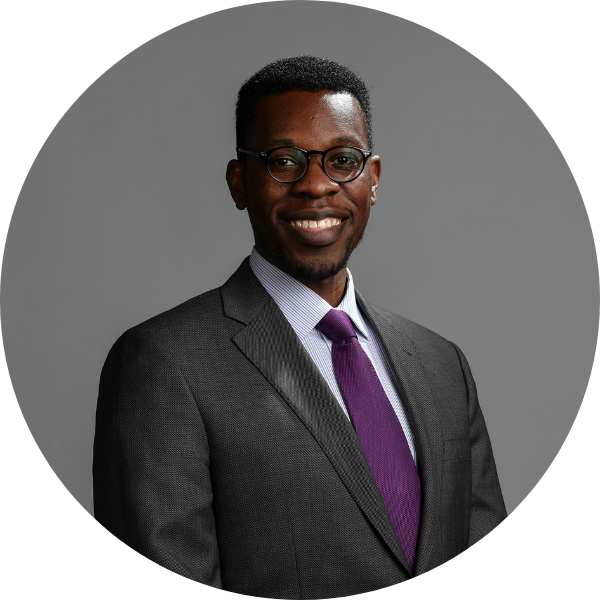 Toluse "Tolu" Olorunnipa is a White House reporter for the Washington Post. He joined the Post in 2019, after five years at Bloomberg News, where he reported on politics and policy from Washington. He has covered the White House since 2015, reporting from five continents and more than twenty countries as part of the presidential press corps. He started his career at the Miami Herald in Florida, where he covered real estate, natural disasters, and crime—sometimes all at once. Olorunnipa is also an on-air contributor to CNN Education. He is a graduate of Stanford University, with a B.A. and M.A. in sociology.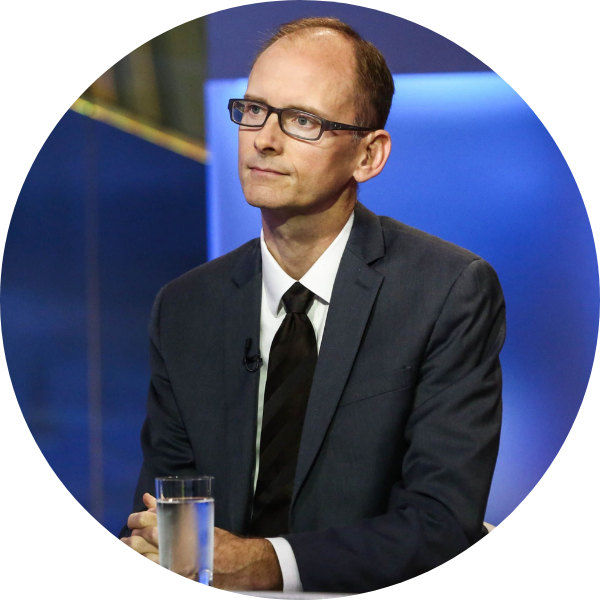 Torsten Slok is chief economist at Apollo Global Management's executive office in New York. Prior to joining the firm in August 2020, he worked for 15 years on the sell-side, where his team was top-ranked by Institutional Investor in fixed income and equities for ten years, including No. 1 in 2019. Previously he worked at the OECD in Paris, in the Money and Finance Division and the Structural Policy Analysis Division. Before joining the OECD he worked for four years at the IMF in the division responsible for writing the World Economic Outlook and the division responsible for China, Hong Kong, and Mongolia.
Torsten studied at University of Copenhagen and Princeton University. He frequently appears in the media (CNBC, Bloomberg, WSJ, NYT, FT), and has published numerous journal articles and reviews on economics and policy analysis, including in the Journal of International Economics, Journal of International Money and Finance, and The Econometric Journal.