The Richard Ravitch Public Finance Initiative Launch Symposium
 To officially launch the Richard Ravitch Public Finance Initiative, the Volcker Alliance hosted an invite-only symposium on January 12, 2023 in Washington, DC. The symposium brought together members of Congress, senior Treasury and Federal Reserve officials, state and local leaders, public finance experts, and municipal market participants to identify pressing state and local finance risks, and explore feasible, federally-driven policy solutions.
A cornerstone of the event was the collection of insights and guidance from participants in working discussion sessions to help build an agenda of action for the Initiative.
This event was held in partnership with Milken Institute, National Academy of Public Administration, Penn Institute for Urban Research, and the Pew Charitable Trusts.
Read a summary of the event here
An agenda of the day's events can be found below:
---
January 12, 2023
8:00-8:45 am | Registration and Breakfast

8:45-9:00 am | Welcoming Remarks

9:10-9:50 am | Keynote 1: The Cost of Failure

Introductory Comments: Nancy Augustine, National Academy of Public Administration 

US Representative Earl Blumenauer (D-OR)

10:10-11:00 AM | Panel 1: Current Efforts to Ensure Stability in Municipal Borrowing

Introductory Comments: Michael Piwowar, Milken Institute
Joel Black, Government Accounting Standards Board
Emily Brock, Government Finance Officers Association
Mark Kim, Municipal Securities Rulemaking Board
Fitzroy Lee, Washington D.C.
Vikram Rai, Citi

11:05-12:00 AM | Discussion 1: Mitigating Municipal Bond Market Vulnerabilities and Hazards

12:00- 1:10 PM | Keynote 2 and Lunch

New York State Comptroller Thomas P. DiNapoli

1:20-2:10 PM | Panel 2: State and Local Budgeting and Federal Dollars

Introductory Comments: Scott Pattison, Multistate Tax Commission 
Sean Dougherty, Organization for Economic Co-operation and Development
Shelby Kerns, National Association of State Budget Officers
US Representative Dan Kildee (D-MI)
Richard Ravitch, former lieutenant governor, New York
David Schleicher, Yale Law School

2:30- 3:20 PM | Discussion 2: Steps to Addressing Instability in State and Local Budgeting Practices

3:20-3:30 PM | Closing Remarks and Thanks
---
To anchor the Richard Ravitch Public Finance Initiative effort's to prevent and ameliorate state and local fiscal crises, the Volcker Alliance commissioned an issue paper to frame key issues in a historical context.
This paper entitled Sustainable State and Local Budgeting and Borrowing: The Critical Federal Role is authored by longtime municipal finance experts Matt Fabian and Lisa Washburn of Municipal Market Analytics Inc.
---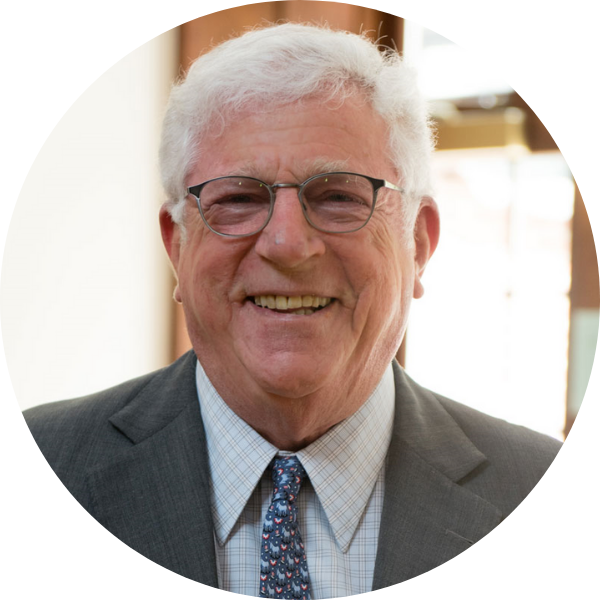 Richard Ravitch is an attorney, businessman, and public official, engaged in both private and public enterprise for more than fifty years. He began his career as a principal of the HRH Construction Corporation, where he supervised the development, financing, and construction of over 45,000 units of affordable housing in New York, Washington, D.C., Puerto Rico, and other locations. In 1975, he was appointed chairman of the New York State Urban Development Corporation (UDC) by Governor Hugh Carey. The UDC, a "moral obligation" financing and development agency with 30,000 dwelling units under construction, had become insolvent and faced the first municipal bankruptcy since the 1930s. 
From 1975 to 1976, Mr. Ravitch assisted New York City and State officials in resolving the city's defaults. In 1979, he was appointed chairman and chief executive of the Metropolitan Transportation Authority (MTA), where he recruited operating officials from the private sector with experience in marketing as well as management and operations, and developed a long-term capital plan, budget, and financing for a system-wide upgrade of operating equipment, roadbed, and signal capabilities. For his MTA work, he was awarded the American Public Transit Association's Individual of the Year Award in 1982. 
Following his MTA service, Mr. Ravitch led the effort to recapitalize The Bowery Savings Bank, once the nation's largest mutual savings bank, arranging for its acquisition from FDIC by an investor group and serving as chairman and chief executive. Subsequently, Mr. Ravitch was retained by the owners of the Major League Baseball clubs to serve as president of the Player Relations Committee and oversee the creation of a revenue sharing plan and proposal for players. 
In 1999, Mr. Ravitch was appointed co-chair of the Millennial Housing Commission to examine the federal government's role in meeting the nation's growing affordable housing challenges. He more recently served as lieutenant governor of the State of New York and was co-chair of the State Budget Crisis Task Force with former chairman of the Federal Reserve, Paul A. Volcker. Mr. Ravitch is a Phi Beta Kappa graduate of Columbia College and received his bachelor of laws from Yale University School of Law.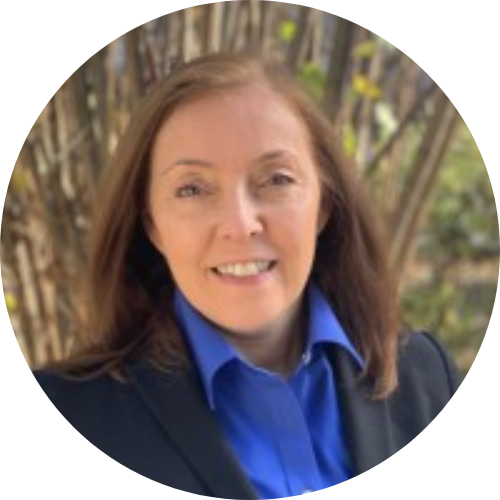 Dr. Nancy Augustine joined the Academy in January 2019 and was named Director, Center for Intergovernmental Partnership, in July 2021. Dr. Augustine has led projects for the Legislative Branch, Department of Commerce Office of Inspector General, and the U.S. Merchant Marine Academy (DOT). She specializes in intergovernmental relations, public management, policy assessment, environmental and cultural resources protection, comprehensive and strategic planning, state and local fiscal issues, and planning for investments in facilities and infrastructure. She has conducted research for the Department of Housing and Urban Development, Department of Labor, District of Columbia Auditor, and the Pew Charitable Trusts. Topics include affordable housing, housing finance policy, housing market trends, and state-level social support programs. She also worked in local government for ten years, in long-range planning and policy development. Dr. Augustine has a Ph.D. in Public Policy and Public Administration from the George Washington University and has taught at the Trachtenberg School (George Washington University) since 2006. She also has an M.A. in Economics from Georgetown University and a Master of Urban and Environmental Planning from the University of Virginia.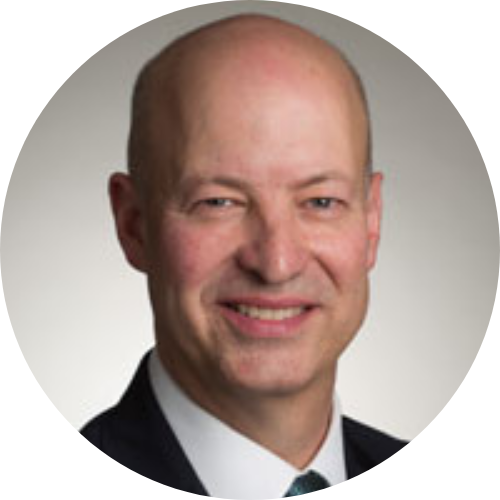 Joel Black was named chair of the GASB effective July 1, 2020. His seven-year term concludes June 30, 2027.
Prior to joining the GASB, Mr. Black was the partner in charge of the audit practice at the accounting firm Mauldin & Jenkins, LLC, in Atlanta. In that capacity, he oversaw the audit practice of the firm's eight offices throughout five states, including the work of more than 300 employees. Mr. Black also led the firm's government professional practice group covering more than 400 public sector clients. He led engagements for diverse government clients from communities of fewer than 10,000 residents to states and state agencies, large counties and cities, school districts, and special-purpose entities with multibillion-dollar budgets.
Mr. Black joined Mauldin & Jenkins in 2004 as a director. He was named partner in 2005 before his appointment to partner in charge of the audit practice in January 2019.
Previously, he worked for KPMG LLP from 1992 to 2004.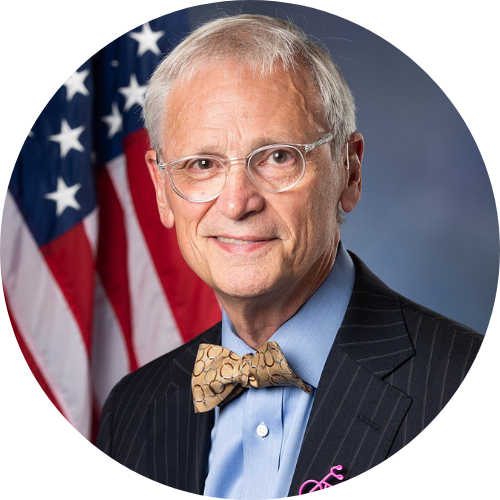 Congressman Earl Blumenauer has been at the forefront of progressive political leadership in Oregon and nationally for over four decades. He started his career in public service while still a college student, leading the campaign to lower the voting age both in Oregon and at the national level. During his time in local government as an Oregon State Legislator, Multnomah County Commissioner, and Portland City Commissioner, Congressman Blumenauer was a key player in leading the charge for ethics reform, environmental protection, and transportation innovation to create a more livable community. In Congress, Earl Blumenauer has tirelessly worked to solve some of America's toughest problems. Whether it's advocating for compassionate immigration reform, fighting for women's reproductive rights, investing in our nation's crumbling infrastructure, reforming our drug laws, or making sure everyone has access to high quality, affordable health care, Blumenauer stands apart for his creative, innovative, and effective leadership.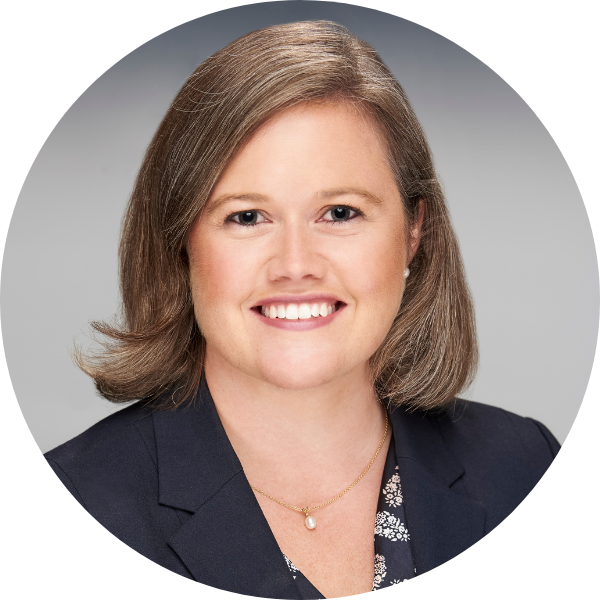 Emily Brock serves as Director of GFOA's Federal Liaison Center, where she leads coalition and advocacy efforts of the Public Finance Network in Washington DC. Her advocacy includes anticipating and responding to federal legislative and regulatory activities that impact the finance functions of state and local governments and public sector entities including tax reform, municipal securities disclosure and public pension and benefit issues. Emily also serves as staff on GFOA's Debt Committee, working with committee members to develop best practices that promote sound financial practices for local, state and provincial governments.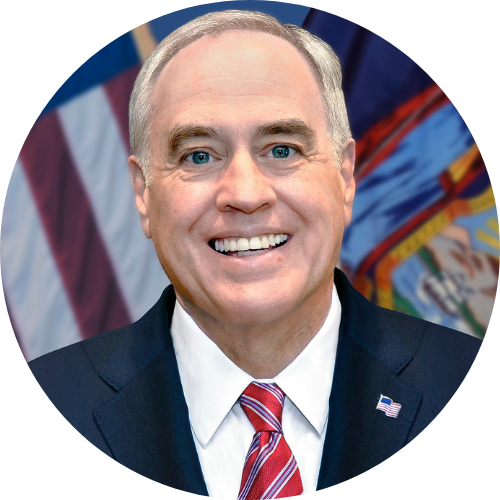 Thomas P. DiNapoli is the 54th Comptroller of the State of New York. A life-long Long Islander, Tom was raised in a middle-class, union household and saw the value of hard work and stretching every dollar in the example set by his parents.
In 1972, Tom won his first election and served as a trustee on the Mineola Board of Education, becoming the first 18-year-old in New York State to hold public office. He attended Hofstra University, earning a bachelor's degree in history and graduated magna cum laude in 1976. He worked in the telecommunications industry for 10 years and attended night classes to earn his master's degree from The New School University's Graduate School of Management and Urban Professions.
In 1986, he ran for the New York State Assembly and was elected to represent the 16th District in northwestern Nassau County for the next 20 years. Tom was elected State Comptroller on February 7, 2007, by a bipartisan majority of the State Legislature. He was elected Comptroller by New York's voters in 2010, 2014 and 2018.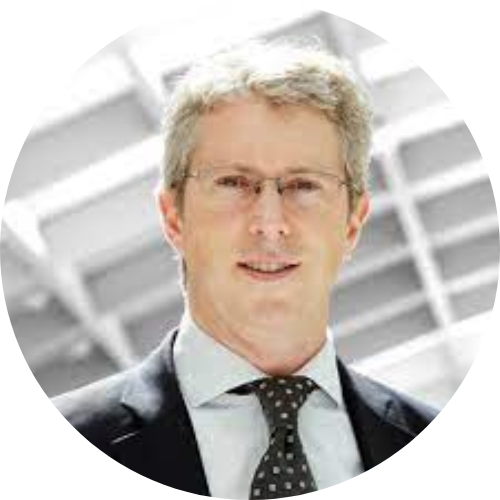 Sean Dougherty is a Senior Advisor at the OECD, where he gives policy advice focusing on emerging market economies, fiscal federalism, and inclusive growth. He is a specialist in development economics and international trade, and an Adjunct Professor at the Paris School of Economics. He co-authored the OECD's first economic surveys of both China and India, and has written extensively on both economies, as well as on Latin American economies, notably Mexico. Previously, he led the team that carries out the OECD's annual Going for Growth benchmarking of member country economic policies, and he oversaw the extension of that exercise to cover non-member G-20 countries.
Before joining the OECD, he worked at The Conference Board in New York City, where he covered emerging economies and carried out a study of global innovation for the US National Science Foundation. An American citizen, Dougherty holds a doctorate and master's degree in economics from the Paris School of Economics and University of Pennsylvania, respectively, as well as a bachelor of science from the Massachusetts Institute of Technology. He is originally from Texas. He can be followed on Twitter at @econecho.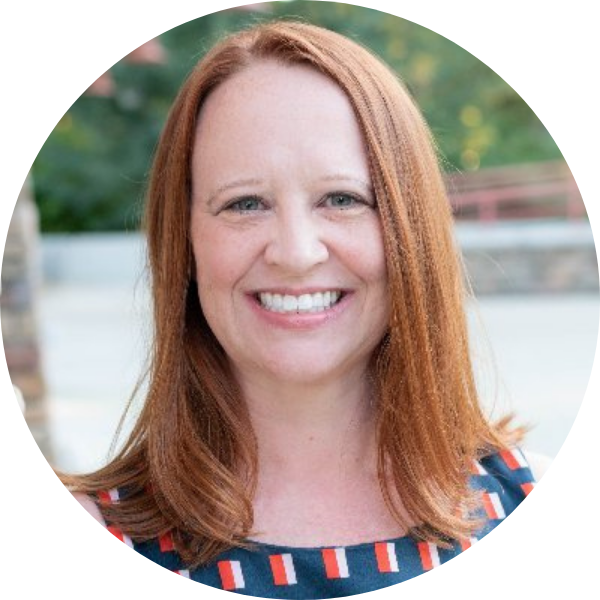 Shelby Kerns is Executive Director of the National Association of State Budget Officers (NASBO). Prior to coming to NASBO, Kerns served as Deputy Director at the Idaho Department of Labor, having previously worked in the Idaho Division of Financial Management from 2009-2019 (the state's budget office). In her prior position as Budget Bureau Chief, she led staff in developing, presenting, and advocating for the Governor's Executive Budget. As a past member of NASBO, Kerns served for two years on the association's Executive Committee. 
Earlier in her career, Kerns was executive director of the Idaho Rural Partnership, program director at the Idaho Association of Realtors, and assistant executive director of the Idaho Wool Growers Association.
Kerns received a master's degree in business administration from Northwest Nazarene University and a bachelor's degree in political science from the University of Idaho.
Kerns was a Guardian ad litem for children in foster care from 2000-2020; a Family Advocates Board Member from 2016-2019; the 2015 Tribute to Women and Industry Award Recipient; and Idaho Business Review Women of the Year Recipient in 2009.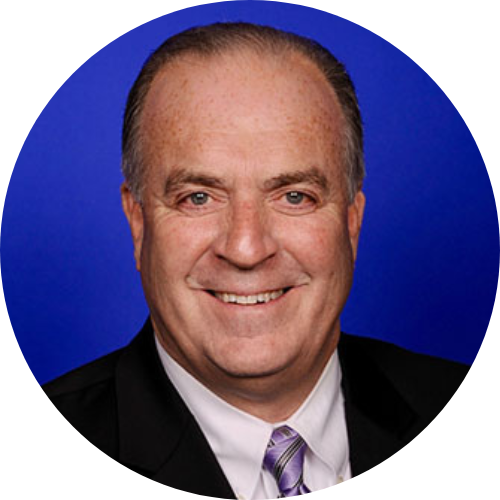 Congressman Dan Kildee, born and raised in Flint, is a lifelong Michigander. Congressman Dan Kildee holds various leadership positions in Congress. As Chief Deputy Whip he acts as an important liaison among Members of Congress and the leadership to build support for Democratic priorities and legislation. Congressman Kildee serves on three committees, including the Ways and Means Committee, the Budget Committee and the Science, Space and Technology Committee. 
Before being elected to Congress, Congressman Kildee co-founded and served as the president of the Center for Community Progress, a national non-profit organization focused on urban land reform and revitalization. He also founded Michigan's first land bank – the Genesee County Land Bank – which is responsible for tens of millions of dollars in redevelopment in Flint. The Genesee County Land Bank later served as a model for over 100 other land banks across the nation. Previously, Congressman Dan Kildee served as the Genesee County Treasurer, on the Genesee County Board of Commissioners and on the Flint Board of Education. Additionally, he worked for eight years at the Whaley Children's Center, a residential treatment facility in Flint for children who have experienced trauma and abuse.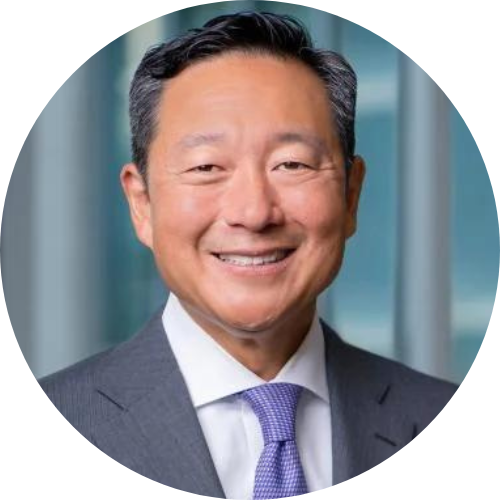 Mark T. Kim is President and Chief Executive Officer of the Municipal Securities Rulemaking Board (MSRB), the principal regulator of the $4 trillion municipal securities market. 
Before becoming CEO, Mark was the Chief Operating Officer from 2017-2020 and served on the MSRB Board of Directors from 2015-2017. Prior to the MSRB, Mark was Chief Financial Officer for the District of Columbia Water and Sewer Authority (DC Water). Under his direction, DC Water won multiple Deal of the Year awards for its creative and innovative bond financing program. Previously, Mark served as Assistant Comptroller for Public Finance and then Deputy Comptroller for Economic Development for the City of New York. Prior to his public service, Mark was an investment banker at several financial services firms including UBS and Goldman Sachs.  
Mark holds a Ph.D. in public policy from Harvard University, a law degree from Cornell Law School and a bachelor's degree from Northwestern University.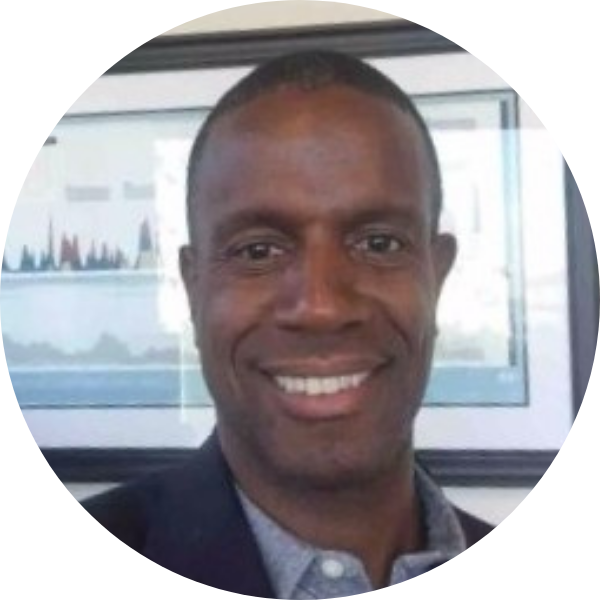 Fitzroy Lee was appointed Deputy Chief Financial Officer and Chief Economist for the District of Columbia's Office of the Chief Financial Officer (OCFO) in October 2009. Prior to becoming chief economist, Lee was the Director of Revenue Estimation. Lee has worked for the Economic Research Service of the US Department of Agriculture, where he coauthored a paper on the efficacy of user fees for funding the meat inspection program. He was also an assistant professor of economics at Tulane University in New Orleans.
Lee has published papers on revenue forecasting and tax policy in nationally recognized academic journals. He is a past member of the board of directors of the National Tax Association and the National Economic Club.
Lee holds a Bachelor of Science degree in Applied Physics and Computer Science from the University of the West Indies (Jamaica) and earned his Ph.D. in Economics at The Andrew Young School of Policy Studies at Georgia State University.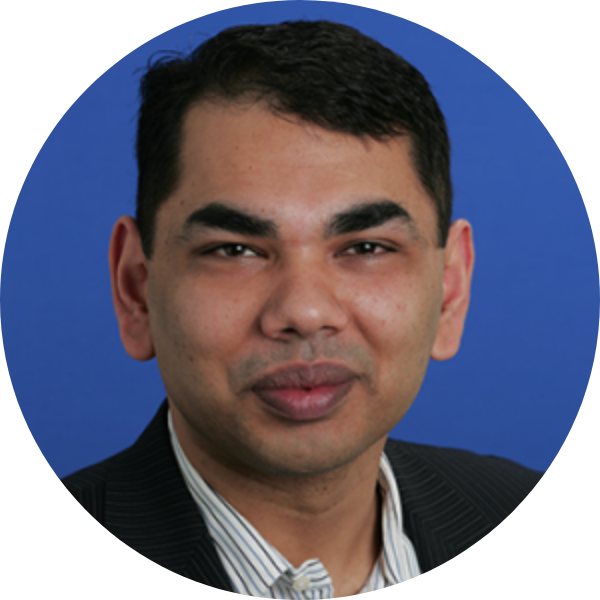 Vikram Rai is the Head of Citi's Municipal Strategy group. He has regularly been ranked in the top 3 in the Institutional Investor and the Greenwich client surveys. Formerly, he was in Citi US Rates trading and prior to joining Citi in 2007, Vikram worked for the hedge fund, Old Lane LLP in the private equity division. Vikram has an MBA in Finance and Economics from the University of Chicago and is a CFA charter holder.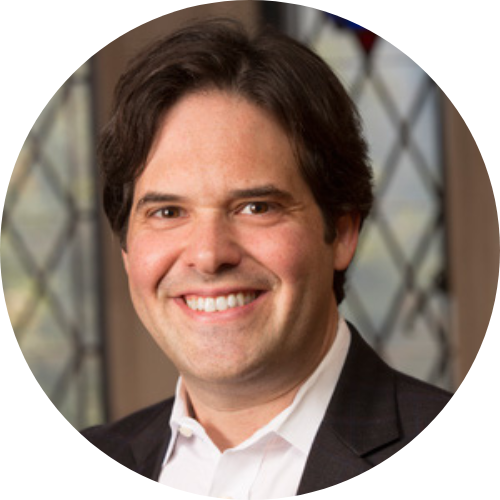 David N. Schleicher is a Professor of Law at Yale Law School and is an expert in local government law, land use, federalism, state and local finance and urban development. His work has been published widely in academic journals, including the Yale Law Journal and the University of Chicago Law Review, as well as in popular outlets like The Atlantic and Slate. He is also the host of the hit podcast, "Digging a Hole: The Legal Theory Podcast."
Professor Schleicher's scholarship focuses on state and local elections, the relationship between local government law and agglomeration economics, and pathologies in land use politics and procedure. He has been called "the most important thinker we have on the subject of local government" and "ingenious" by National Review and one of the "most interesting writers on land use" by Washington Monthly. His work has been described as "great but old fashioned" by Vox, "interesting" by The Nation, "clever" by The Economist, "neat" by Slate, "prescient" by City Observatory, "excellent" by Forbes, and discussed extensively in The Atlantic, National Affairs, Reuters, and a number of other places. 
Schleicher was previously an Associate Professor of Law at George Mason University School of Law, where he won the university's Teaching Excellence Award. He has also taught at Georgetown, Harvard, and New York University. He is a 2004 magna cum laude graduate of Harvard Law School. He also holds an MSc in Economics from the London School of Economics and an AB in Economics and Government from Dartmouth College.