LISTEN: Special Briefing on COVID-19: Unemployment, and State and Local Fiscal Consequences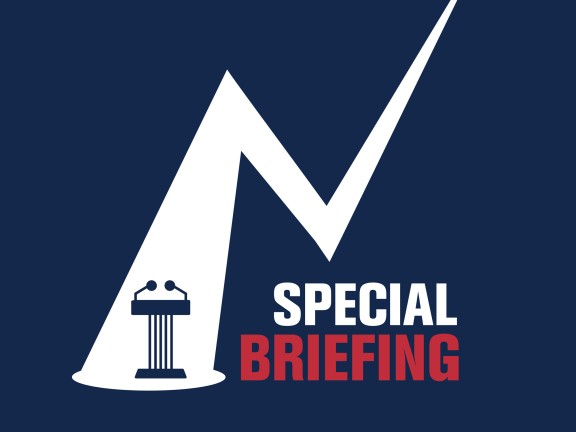 Special Briefing on COVID-19: Unemployment, and State and Local Fiscal Consequences
Thursday, June 25, 2020 at 11 a.m. EDT
The Volcker Alliance and Penn Institute for Urban Research cohosted an online Special Briefing with Timothy J. Bartik, senior economist, Upjohn Institute for Employment Research; Marcia Van Wagner, vice president-senior credit officer, Public Finance Group, States Team, Moody's Investor Service; and Matt Fabian, partner, Municipal Market Analytics.
The panelists discussed the COVID-19 pandemic's impact on unemployment, the deterioration of the finances and credit outlooks of states and localities, and the role of further federal assistance and loans to governments, companies, and individuals.
Moderated by William Glasgall, Volcker Alliance senior vice president and director of state and local initiatives, and Susan Wachter, co-director of Penn IUR, this briefing was the eleventh in a series of sixty-minute online conversations featuring experts from the Volcker Alliance's national research network and Penn IUR, along with other leading academics, economists, and federal, state, and local leaders from around the US.
 This special briefing featured:
Timothy J. Bartik, Senior Economist, Upjohn Institute for Employment Research
Matt Fabian, Partner, Municipal Market Analytics
Marcia Van Wagner, Vice President-Senior Credit Officer, Public Finance Group, States Team, Moody's Investor Service
---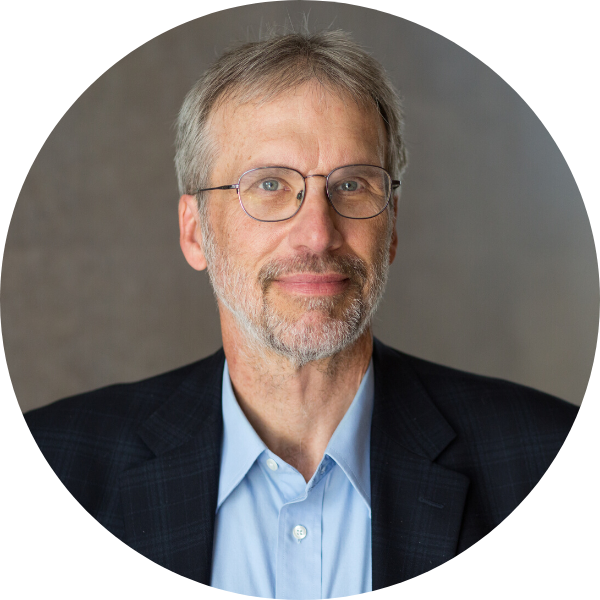 Timothy J. Bartik is a senior economist at the Upjohn Institute for Employment Research, a non-profit and non-partisan research organization in Kalamazoo. He co-directs the Institute's research initiative on place-based prosperity, Investing in Community. Bartik's research focuses on state and local economic development and local labor markets. His most recent book is Making Sense of Incentives: Taming Business Incentives to Promote Prosperity (2019). Dr. Bartik received his B.A. from Yale, and his Ph.D. in economics from the University of Wisconsin-Madison.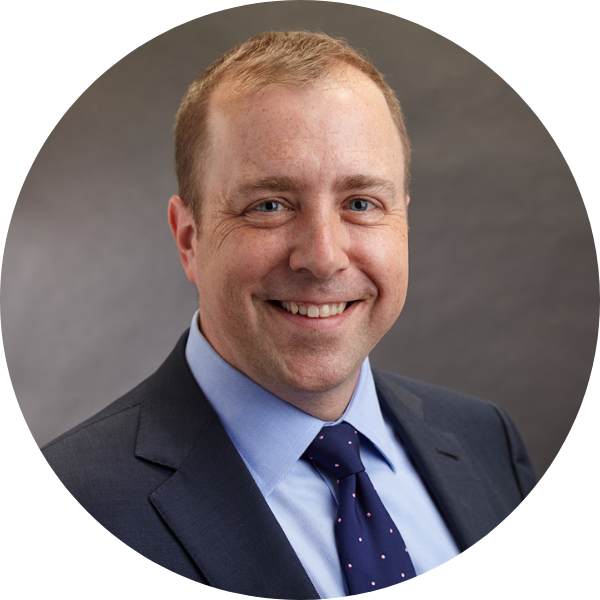 Matt Fabian is a Partner at Municipal Market Analytics (MMA) where he leads market and credit research. Mr. Fabian is the lead contributor MMA's weekly Municipal Outlook and biweekly Municipal Default Trends. His expansive knowledge of the idiosyncratic characteristics of the municipal market has made him one of the primary voices of the industry. Prior to MMA in 2015, Mr. Fabian served in a similar capacity at Municipal Market Advisors since 2006.
Prior to his current position, Mr. Fabian was the lead municipal research analyst for UBS and UBS Wealth Management Research. Earlier in his career he was an underwriting analyst at FSA, and a municipal rating analyst with Moody's Investors Service.
Mr. Fabian has served as Chairman of the Municipal Analysts Group of New York (MAGNY) and was on the Board of Governors of the National Federation of Municipal Analysts (NFMA). He is routinely a featured speaker at numerous industry conferences on a wide range of topics, including investment strategy, demographic trends, bond insurance, tax reform, derivatives, defaults, state governments, and municipal credit. Mr. Fabian's efforts in municipal default analysis led to the creation of MMA's Credit Impairment Database, the most complete resource of troubled issuers in the industry.
Mr. Fabian has an undergraduate degree from Penn State University, and Master of Public Administration from the Maxwell School of Citizenship and Public Affairs at Syracuse University.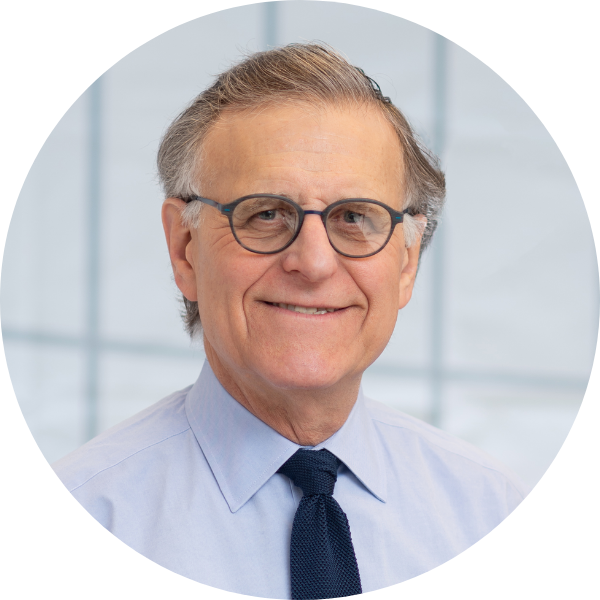 William Glasgall is senior vice president and director of state and local initiatives at the Volcker Alliance. In this role, he has supervised the publication of numerous working papers and studies, including four Truth and Integrity in State Budgeting reports. Previously, he was managing editor for states and municipalities at Bloomberg News and senior editor at BusinessWeek Magazine, where he won two Overseas Press Club reporting awards. In 2020, he was named a fellow at the University of Pennsylvania Institute for Urban Research. Mr. Glasgall is a member of the National Federation of Municipal Analysts, a member of the Municipal Fiscal Health Working Group of the Lincoln Institute of Land Policy, and a governor of the Overseas Press Club Foundation. A Boston University graduate, he was also a Knight-Bagehot Fellow in Economics and Business Journalism at Columbia University and a DAAD Fellow at the University of Bonn, Germany.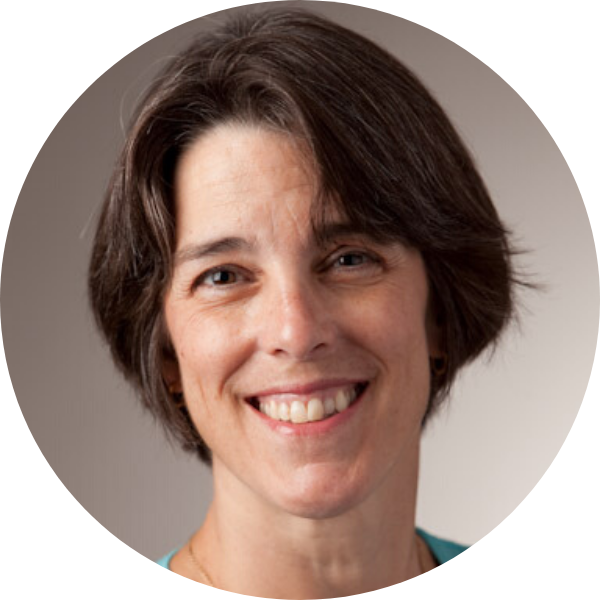 Marcia Van Wagner is a Vice President – Senior Credit Officer for the States and High Profile Ratings Team covering credits for the states of Connecticut, Iowa, Louisiana, Maryland, New York, Rhode Island, Utah and Tennessee. Marcia has worked extensively on the development and implementation of analytical enhancements to Moody's assessment of the credit implications of state and local government pension finance.
Prior to joining Moody's in late 2010, Marcia held positions in government and the non-profit sector focused on public sector budgetary oversight and research. These positions included Deputy Comptroller for Budget for the New York City Comptroller's Office, Deputy Research Director and Chief Economist at the Citizens Budget Commission, a nonprofit, nonpartisan organization, and Chief Economist and Director of Fiscal and Economic Analysis at the Office of the State Deputy Comptroller of the New York State Comptroller's Office. Previously, Marcia worked for the New York City Economic Development Corporation and was Assistant Professor of Economics at Vassar College.
Marcia received a BA in economics from the State University of New York College at Purchase and a Ph.D. in economics from the University of Texas at Austin.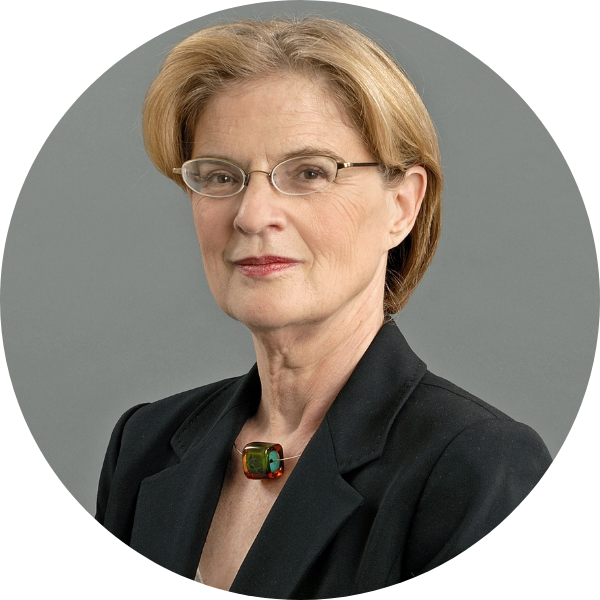 Susan Wachter is Sussman Professor and professor of real estate and finance at The Wharton School of the University of Pennsylvania. From 1998 to 2001, she served as assistant secretary for policy development and research, US Department of Housing and Urban Development, the senior urban policy official and principal advisor to the secretary. At The Wharton School, she was chairperson of the real estate department and professor of real estate and finance from July 1997 until her 1998 appointment to HUD. At Penn, she co-founded and currently is co-director of the Penn Institute for Urban Research. She also founded and currently serves as director of Wharton's Geographical Information Systems Lab.
Wachter was the editor of Real Estate Economics from 1997 to 1999 and currently serves on the editorial boards of several real estate journals. She is the author of more than two hundred scholarly publications and the recipient of several awards for teaching excellence at The Wharton School. Her forthcoming edited volume, Perspectives on Fair Housing, will be published by Penn Press. Previous volumes include Shared Prosperity in America's Communities and Neighborhood and Life Chances. She has served on multiple for-profit and not-for-profit boards and currently serves on the Affordable Housing Advisory Committee of Fannie Mae and the Office of Financial Research Advisory Committee of the US Treasury. She frequently comments on national media and testifies to Congress on US housing policy.