LISTEN: Special Briefing on COVID-19 and the Future of US Aid to States, Counties, and Cities after the CARES Act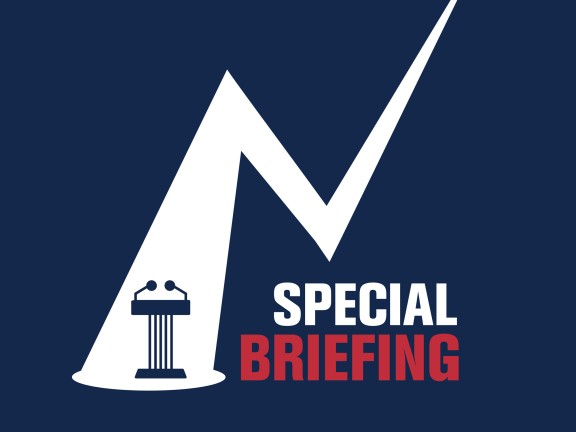 Join a Special Briefing on COVID-19 and Future of US Aid to States, Counties, and Cities after the CARES Act
Thursday, May 21, 2020 at 11 a.m. EDT
The Volcker Alliance and Penn Institute for Urban Research cohosted an online special briefing with Congressman Earl Blumenauer and William Galston of the Brookings Institution on the shape of future federal aid to states, counties, and cities following passage of the CARES Act. After addressing trillions of dollars in pandemic-related expenditures, will Congress now help state and local governments replace hundreds of billions of dollars in revenue lost by the nationwide economic shutdown triggered by the pandemic?
Moderated by William Glasgall, Volcker Alliance senior vice president and director of state and local initiatives, and Susan Wachter, co-director of Penn IUR, this briefing was the sixth in a series of 60-minute online conversations featuring experts from the Volcker Alliance's national research network and Penn IUR, along with other leading academics, economists, and federal, state, and local leaders from around the US.
This special briefing featured:
Earl Blumenauer, Democratic Congressman from Oregon's Third District and Member, House Ways and Means Committee.
William A. Galston, Senior Fellow, Brookings Institution Governance Studies Program, and Wall Street Journal columnist.
---
Featured speakers: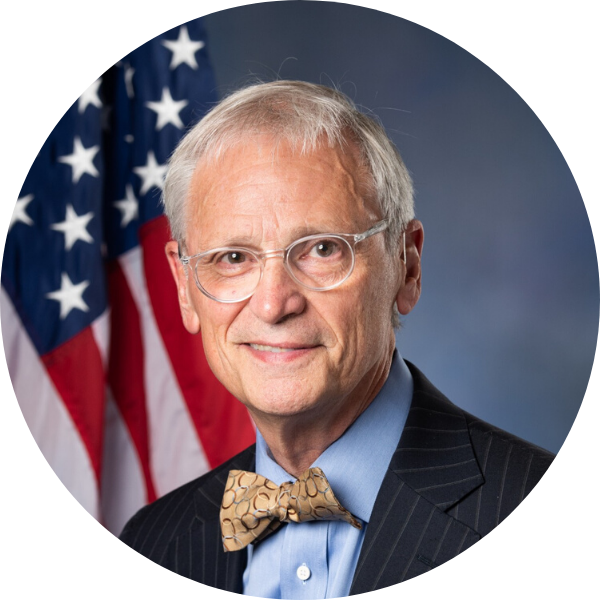 For over four decades, Congressman Earl Blumenauer has been at the forefront of progressive political leadership in Oregon and nationally. He started his career in public service while still a college student, leading the campaign to lower the voting age both in Oregon and at the national level. During his time in local government as an Oregon State Legislator, Multnomah County Commissioner, and Portland City Commissioner, Congressman Blumenauer was a key player in leading the charge for ethics reform, environmental protection, and transportation innovation to create a more livable community. In Congress, Earl Blumenauer has tirelessly worked to solve some of America's toughest problems. Whether it's advocating for compassionate immigration reform, fighting for women's reproductive rights, investing in our nation's crumbling infrastructure, reforming our drug laws, or making sure everyone has access to high quality, affordable health care, Blumenauer stands apart for his creative, innovative, and effective leadership.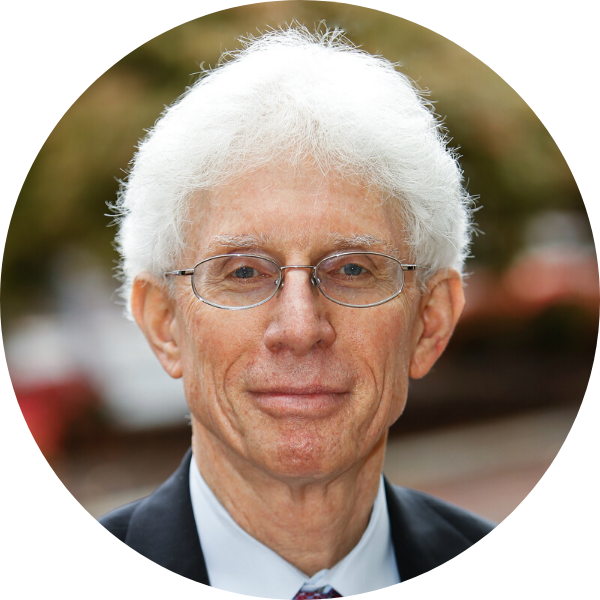 William A. Galston holds the Ezra K. Zilkha Chair in the Brookings Institution's Governance Studies Program, where he serves as a Senior Fellow.  Prior to January 2006 he was the Saul Stern Professor and Acting Dean at the School of Public Policy, University of Maryland, director of the Institute for Philosophy and Public Policy, founding director of the Center for Information and Research on Civic Learning and Engagement (CIRCLE), and executive director of the National Commission on Civic Renewal, co-chaired by former Secretary of Education William Bennett and former Senator Sam Nunn.  A participant in six presidential campaigns, he served from 1993 to 1995 as Deputy Assistant to President Clinton for Domestic Policy.
Galston is the author of nine books and more than 100 articles in the fields of political theory, public policy, and American politics.  His most recent books are Anti-Pluralism: The Populist Threat to Liberal Democracy (Yale, 2018), Public Matters (Rowman & Littlefield, 2005), and The Practice of Liberal Pluralism (Cambridge, 2004).  A winner of the American Political Science Association's Hubert H. Humphrey Award, Galston was elected a Fellow of the American Academy of Arts and Sciences in 2004.
Galston has appeared on all the principal television networks and is frequently interviewed on NPR. He writes a weekly column for the Wall Street Journal.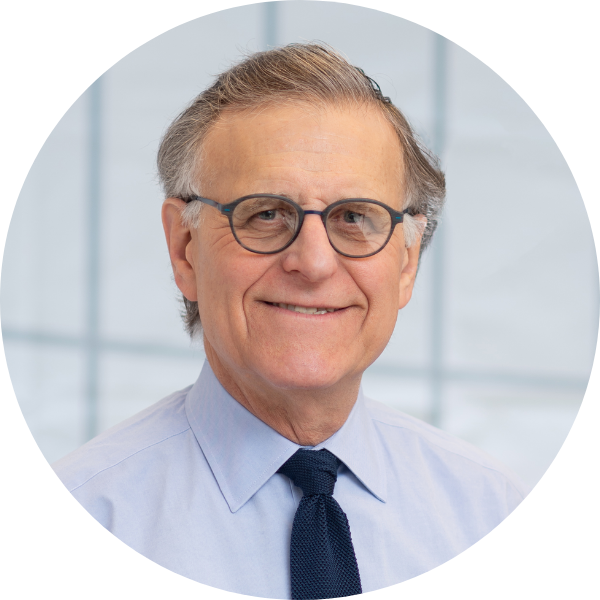 William Glasgall joined the Volcker Alliance in January 2014 as director of the Alliance's State and Local initiatives. Previously, he was managing editor at Bloomberg News, overseeing coverage of state and local government and financial news that won numerous awards from the Overseas Press Club and other organizations.
His career also includes almost two decades at BusinessWeek Magazine, where he won two Overseas Press Club Awards for international reporting, and as a vice president at Standard & Poor's. Mr. Glasgall is a member of the Municipal Fiscal Health Working Group of the Lincoln Institute of Land Policy; a governor of the Overseas Press Club Foundation; and a former member of the Board of Overseers of the Knight-Bagehot Fellowship Program in Economics and Business Journalism at Columbia University, where he was also a fellow. He is a graduate of Boston University and lives in New Jersey.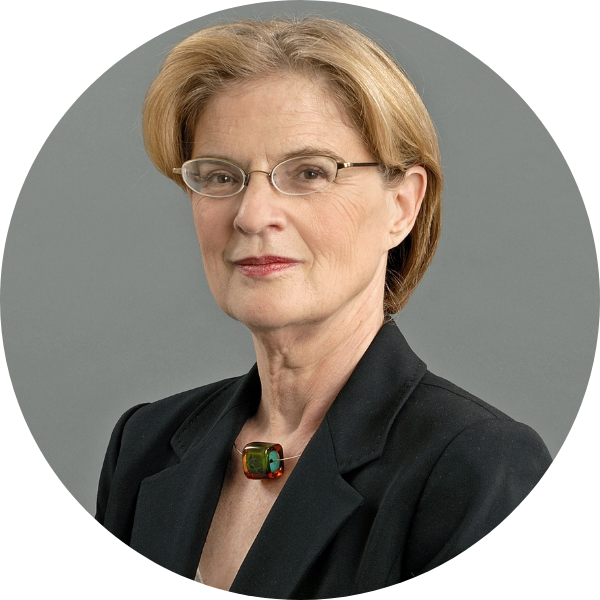 Susan Wachter is Sussman Professor and professor of real estate and finance at The Wharton School of the University of Pennsylvania. From 1998 to 2001, she served as assistant secretary for policy development and research, US Department of Housing and Urban Development, the senior urban policy official and principal advisor to the secretary. At The Wharton School, she was chairperson of the real estate department and professor of real estate and finance from July 1997 until her 1998 appointment to HUD. At Penn, she co-founded and currently is co-director of the Penn Institute for Urban Research. She also founded and currently serves as director of Wharton's Geographical Information Systems Lab.
Wachter was the editor of Real Estate Economics from 1997 to 1999 and currently serves on the editorial boards of several real estate journals. She is the author of more than two hundred scholarly publications and the recipient of several awards for teaching excellence at The Wharton School. Her forthcoming edited volume, Perspectives on Fair Housing, will be published by Penn Press. Previous volumes include Shared Prosperity in America's Communities and Neighborhood and Life Chances. She has served on multiple for-profit and not-for-profit boards and currently serves on the Affordable Housing Advisory Committee of Fannie Mae and the Office of Financial Research Advisory Committee of the US Treasury. She frequently comments on national media and testifies to Congress on US housing policy.