James Volcker Joins the Board of the Volcker Alliance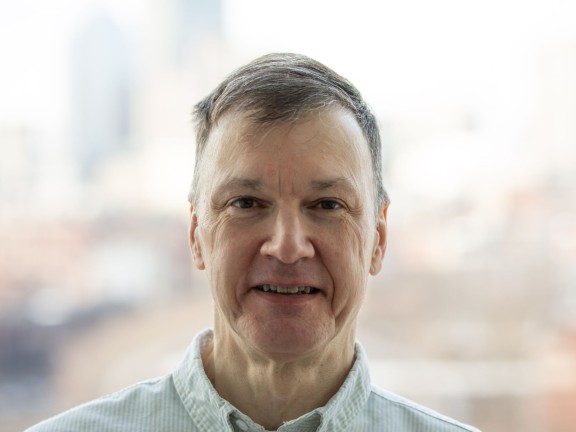 The Volcker Alliance is pleased to announce that James Volcker has joined the Board of Directors of the Volcker Alliance. Mr. Volcker is a Grants Management Specialist in Data Science at the Dana-Farber Cancer Institute in Boston.
Senator Bill Bradley, Chairman of the Board of Directors, said, "The Board of the Volcker Alliance is delighted to have James join us in leading this great organization, dedicated to advancing his father's vision of an empowered public sector workforce. James not only has keen insight into his father's passion for this issue, but also brings his own training and expertise in public administration."
James Volcker has worked in the grants management field for over 20 years, currently at Dana-Farber Cancer Institute in Boston, MA and before that at Boston Children's Hospital. He has worked in the non-profit sector since 1995, and previously he was a financial analyst at National Westminster Bank USA and J. Henry Schroder Bank and Trust in New York. Mr. Volcker has a Bachelors of Arts degree in Economics from New York University and a Masters of Public Administration degree in Health Finance from NYU's Wagner School of Public Service. In addition to the Volcker Alliance, Mr. Volcker is on the Board at the Cerebral Palsy Foundation in NY.
Sara Mogulescu, President of the Volcker Alliance, said, "It is meaningful to have a member of the Volcker family join our Board. As a small organization founded and led by Paul Volcker during the final decade of his life, our team had a close personal connection to him and his family. The Alliance has become the steward of his legacy of integrity and courageous service. There is no one better positioned to guide us in upholding that legacy than his son, James."
Mr. Volcker is the son of Paul A. Volcker, founder of the Volcker Alliance.