Graham Dowd and Emily Eaton Join the Volcker Alliance Team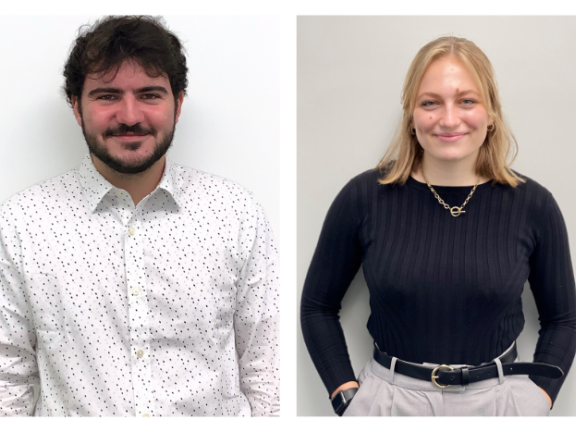 The Volcker Alliance is excited to welcome two recent college graduates, Emily Eaton and Graham Dowd, to our program team.
Mr. Dowd joins the Alliance as a program fellow. Prior to joining the Volcker Alliance full time, Mr. Dowd worked as a summer intern for the Alliance. As an undergraduate, he worked as a program assistant at the US-Asia Institute in Washington, DC, where he became interested in cross-sector government work. Also during his time in college, Mr. Dowd worked closely with the Center for Outreach, Volunteerism, and Education, mentoring students and teaching at an elementary school. He received his bachelor of arts from Colgate University where he majored in history and minored in Asian studies.
Ms. Eaton joined the Volcker Alliance in August 2021 as a program assistant. Ms. Eaton graduated with high honors from the University of Minnesota, Twin Cities in May of 2021 with her bachelor of arts in global studies and a minor in Spanish. As an undergraduate, she was heavily involved in the campus community, serving in student government, advocating for her peers in university committees, and engaging in research with the university's political science department. She also worked as an opinion columnist for the Minnesota Daily, publishing over eighteen articles focused on equity in the Twin Cities.
Mr. Dowd and Ms. Eaton will support a wide range of initiatives in the Alliance portfolio.