Governments Are Upping Their Professional Development Game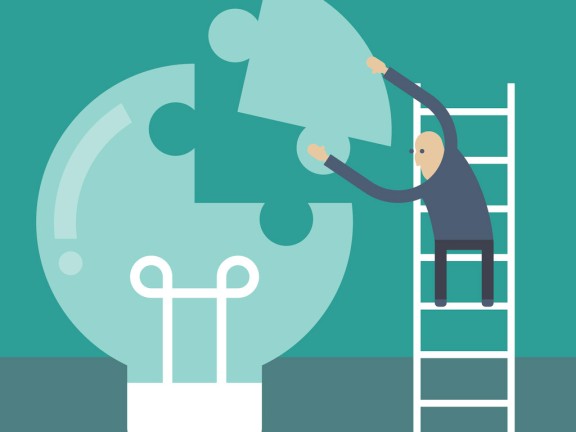 This blog was originally published in Governing on February 9, 2017.
In January, New York's governor announced a new perk for some state government employees: $5,000 scholarships.
The money will go to 60 of the state's top-performing staffers and can be spent on college classes, conferences and training programs that will further their careers. The requirements are remarkably minimal—no years of experience or level of education are needed to qualify—and the awards are equally available to blue- and white-collar workers.
"In terms of criteria, we're casting a wide net," said Michael Volforte, director of the governor's office of employee relations. Candidates will be nominated by peers and then judged "based on their commitment to working for the taxpayers of New York, their integrity and their pride in what they do."
The program, known as the Empire Star Public Service Award, is the latest attempt by a state to encourage employees to stay in the public sector, where turnover has risen.
There are many reasons to think twice about working in government: the private sector is more competitive; pension and health-care benefits are being scaled back; and salaries are largely stagnant. Because of all that and more, HR directors are struggling to fill the vacancies left by retiring baby boomers.
As former West Virginia Human Resources Director Sara Walker said, "I have a great A team and a great C team—but no B team."
States and localities have long used professional development as a way to address their personnel needs. In Tennessee, for example, the state universities have been required for decades to offer free classes—one a semester —for any state employee.
"We have people who have gotten doctorates that way," said Rebecca Hunter, commissioner of the state's Department of Human Resources.
But over the last few years, the focus on professional development has intensified in Tennessee and elsewhere.
Tennessee's HR department now uses scorecards for employees and their supervisors to evaluate their potential for leadership positions and match them with professional development opportunities.
As a result, there's been a surge in internal promotions. In 2015 and 2016, HR promoted 82 people from within, compared to just 11 in 2009 and 2010 before the scorecards started. That kind of shift is good for morale and retention, and it tends to lead to more successful hiring, said Hunter.
Across the country, professional development varies. Plush efforts, like New York's, are relatively uncommon. They're considered a best practice but still not usual practice. While some governments, like New York and Tennessee, rely on universities, others have internal leadership academies.
For example, California governments pay for elected officials, senior leaders, managers and top staff to attend the CSAC Institute for Excellence in County Government. Bill Chiat, its director, said interest has surged in recent years because "counties and cities are starting to realize that if they want to have that next generation of senior executives, they need to build their own."
Of course, the price tag of programs like these make them vulnerable when the economy struggles. According to Chiat, 80 percent of California counties cut back on professional development during the past two recessions.
"After the recession, a lot of employers did away with tuition assistance programs. It was an easy thing to cut," said Sally Selden, a national expert on human resources and management professor at Lynchburg College.
But cutbacks have consequences.
A survey, soon to be released by the Institute for Public Sector Employee Engagement, reveals that professional development is one of the top three factors that keep employees engaged and thus reduce their likelihood of leaving. (The other two are an employee's own work and the ability of leaders to manage change.)
As Robert Lavigna, director of the institute, explained, engagement is really the opposite of burnout. It means employees feel a connection with the mission of the organization, are proud of what they do and will devote themselves to making sure the organization succeeds.
"Training and development are key drivers of engagement," said Lavigna. "If you improve engagement, you can improve performance, productivity, retention, customer service and citizen satisfaction with government."