Next Generation Service Corps
The Next Generation Service Corps inspires and prepares college students to serve their communities and nation as well as drive change.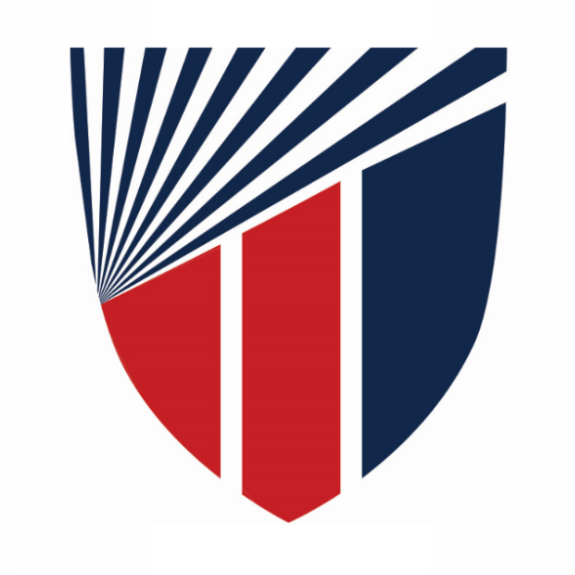 The Next Generation Service Corps (NextGen Service) is a ground-breaking initiative that draws diverse, talented young people into government careers. Through NextGen Service, Schools of Public Service across the country are introducing college students to public service values and building practical, collaborative leadership skills, regardless of their chosen major. NextGen Service benefits students nationwide, particularly students from underrepresented backgrounds, by opening the door to careers in public service and overcoming long-standing informational and systemic barriers. NextGen Service benefits our democracy by developing young leaders with the talent and wherewithal to rise to the challenges of our time.
Approach
NextGen Service is helping fill a critical gap in undergraduate education by supporting the creation of new programs to prepare students for careers in public service. The movement is building an appreciation for public service values in a diverse body of students pursuing a wide variety of majors. Through NextGen Service, universities are designing and implementing new credential programs that introduce undergraduates to public service values and build practical, collaborative leadership skills. Inspired by the pioneering Public Service Academy (PSA) at ASU Watts College of Public Service and Community Solutions, NextGen Service programs:
Engage students in a multi-year curriculum;
Recruit students from all disciplines and majors;
Prioritize recruitment of student populations traditionally underrepresented in government;
Emphasize public service values and community engagement;
Integrate experiential learning through internships and mission-focused projects;
Offer structured opportunities to collaborate with fellow students outside the classroom; and
Award a credential upon completion.
At the same time, each school customizes its program to leverage the assets of its student body and community.
Universities join NextGen Service as a cohort, facilitating dissemination of resources and lessons learned. Schools that join NextGen Service in later cohorts can draw upon materials and outputs that came before.
Next Generation Service Corps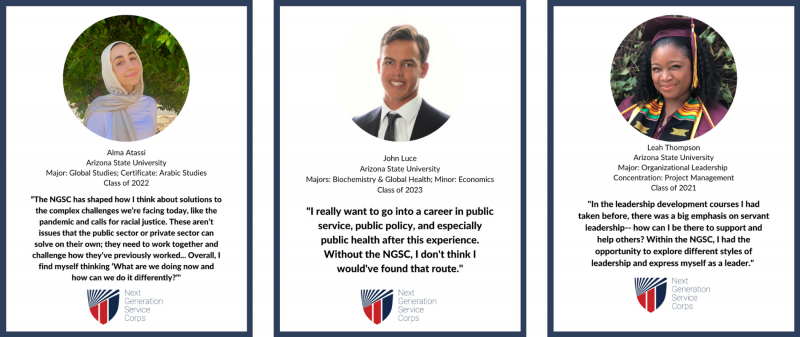 The Volcker Alliance offers NextGen Service schools a range of support to inform and accelerate planning and implementation efforts, including seed funding, technical assistance, project management, and structured opportunities to share progress and lessons learned.
NextGen Service is growing and currently includes eleven member universities:
Key to the initiative is "NextGen Connect," networking and cross-cutting activities that engage students, alumni, faculty, and administrators across NextGen Service schools. NextGen Connect offers a richer learning experience to students participating in programs on campus, as well as structured opportunities for program alumni to forge powerful professional relationships following graduation. The Next Generation Service Corps is a professional community for life.
Join Us
The value of diverse and prepared leaders in every professional sector—public, private, and non-profit—has never been so clear. NextGen Service is not only developing new leaders who can rise to the challenges of our time, but also giving them the tools to change the course of our future.
Universities that are interested in joining the next cohort of NextGen Service schools, should email nextgen@volckeralliance.org to schedule a virtual consultation.