University of Illinois Springfield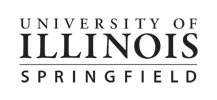 Located in the state capital, the University of Illinois Springfield is one of three campuses of the University of Illinois System. The University serves 5,000 students and offers a strong liberal arts core, a wide range of professional programs, and an emphasis on public affairs. The Center for State Policy and Leadership pursues the public affairs mission by promoting evidence-based policy and practice in the public sector. The Center conducts research and evaluation and provides training for government and nonprofit officials. It partners with the State of Illinois to offer two premier internship programs for graduate students and is the home of NPR Illinois, which provides multimedia public journalism and analysis. Other units include electronic media and a survey research office.
Related Projects
The Truth and Integrity in Government Finance initiative is a multiyear study of state and local budgeting, financial reporting, and fiscal practices across the United States.