University of Illinois at Chicago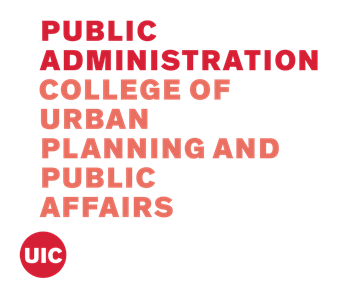 The University of Illinois at Chicago's Department of Public Administration hosts one of the nation's most academically productive public affairs faculties (#5 by Academic Analytics). Its 15 faculty members include field-leading experts in the disciplines of urban governance, public management, nonprofit management, public finance, survey research, and network studies. As a component of the UIC College of Urban Planning and Public Affairs (CUPPA), it joins the Department of Urban Planning and Policy and nine research centers, including the Great Cities Institute, the Urban Transportation Center, and the Center for Urban Economic Development. Collectively, the college annually generates over $5 million in externally funded research. The department offers masters (MPA) and doctoral (PhD) degrees in public administration, an undergraduate degree in public policy (BA), and a survey research methods certificate.
UIC is classified as an R1 Carnegie Highest Research institution and is located adjacent to Chicago's Loop central business district. With over 30,000 students, it is the largest academic institution in the city and Chicago's only public research university. Learn more about the Department of Public Administration and its efforts to promote just, resilient, and livable communities at cuppa.uic.edu/pa
Related Projects
The Truth and Integrity in Government Finance initiative is a multiyear study of state and local budgeting, financial reporting, and fiscal practices across the United States.