Justine Rodriguez Kilpatrick
Justine Rodriguez was born in 1935 in Scranton, Pennsylvania. Her grandfather, John R. Farr, was the Speaker of the House in the Pennsylvania House of Representatives and later went on to serve in the United States House of Representatives. She had great admiration for him, and her relationship with him piqued her interest in public service from a young age.
Justine attended New York University, where she studied journalism. When she started applying for jobs, however, an employment agency billed her as an economist, and she was hired by Chase Manhattan Bank.
It was at Chase that Justine met Paul A. Volcker. In a very male-dominated workplace, Justine found Mr. Volcker to be approachable and kind. The two shared a mutual respect. Even after leaving Chase, Justine and Mr. Volcker maintained a relationship over the years.
Justine excelled at her job and was eventually offered a vice presidency, but decided not to accept the position because she wanted to go into public service. According to a longtime friend, Justine wanted to "go to Washington to make a difference."
One of Justine's first jobs in Washington was writing telecommunications policy for the Department of Health, Education, and Welfare (HEW). During her time in HEW, she had an influential hand in developing policy that provided healthcare to migrant farmworkers in California, guaranteed civil rights and education for non-English speaking students, and defended the necessity of the Department of Education.
After HEW, Justine transferred to the Office of Management and Budget (OMB), where she worked for the remainder of her career and met her husband, Bob Kilpatrick. Justine rose up through the ranks of OMB until she was directing the Office of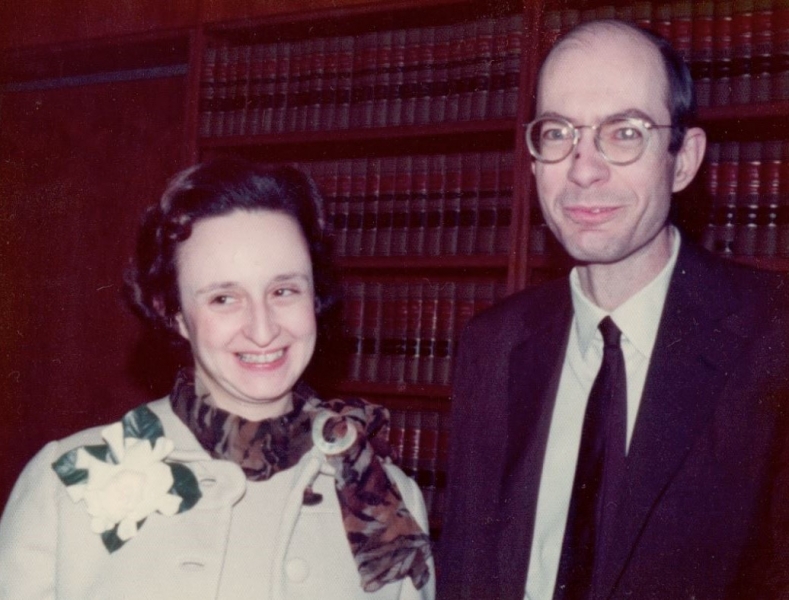 Economic Policy. She became passionate about "Budgeting for Results," and worked zealously to get others on board with outcome and performance measurement. She strongly believed that government should be held accountable for the results it achieves. She was known at OMB for being "small but mighty"—extremely persistent, intelligent, and strictly principled.
Bob Kilpatrick passed away in 2005, at which time Justine changed her name to Justine Rodriguez Kilpatrick. Bob's passing took a toll on Justine's health, but the community from OMB and from the Westmoreland Cooperative where Justine and Bob lived banded together to take care of her—a testament to the loyalty and respect she earned throughout her life and career.
Justine continued to keep in touch with Mr. Volcker; she would regularly call to ask his advice on various topics related to her work in the Office of Economic Policy. Throughout the years, Justine paid very close attention to the work of the Volcker Alliance and supported the organization's mission to empower the public sector workforce to solve the challenges facing our nation.
Justine passed away in June 2019 at age 83. Justine's passion for effective, accountable government, her personal relationship with and respect for Mr. Volcker, and her deep dedication to public service inspired her to designate a large portion of her estate to the Volcker Alliance in her will. Her gift has been transformative to the organization, and her legacy of dedication to the public good inspires our work every day.